BREWDOG AND THE LIVING WAGE
Equity for Punks is now live! Click here to find out more about investing in BrewDog.
Recently it was Living Wage Week, celebrating the campaign of businesses in the UK who believe hard work deserves fair pay. We have proudly supported the Living Wage movement for over five years, championing our amazing crew by becoming a Living Wage Employer on the 1st of October 2014. Now, half a decade later, we can look back on one of the best decisions we ever made.
The most valuable asset for any company is its people, and since we became a Living Wage Employer our crew has grown from 300 to over 1,500 and we have been listed in the Sunday Times Fast Track 100 every year. This is down to the incredible hard work of those people, every day of the week, and our subsequent growth underlines how investing in them in this way was an easy decision to make.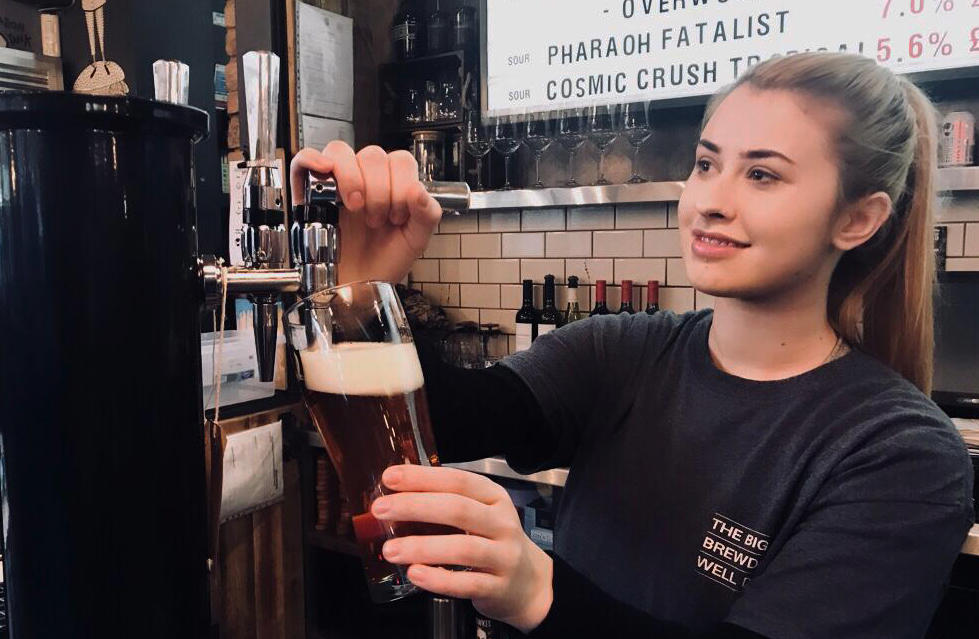 We are all passionate about the real Living Wage, here's Becky from BrewDog Birmingham (pictured above) on why it is so important:-
"You can't help but be an ambassador for a company who are transparent, ethical and are diligent about the quality of care of the employees. The Living Wage is paramount to my passion and success for progressing as a bartender and beer server.
I had previously burnt out from working myself to the ground to meet basic needs. The Living Wage has allowed me to bring the best version of myself to every shift and make each minute count. I can't help but exude positivity when dealing with customers because I am grateful for the business I am part of. I can now spend more time investing into progression rather than just surviving."
Some companies may baulk at paying the Living Wage because of cost implications, pricing pressures or even the spectre of Brexit that hangs above all our heads – but our experience of the last five years is that by investing in the talented, skilled people who bring their passion and enthusiasm to work, the business case stacks up. Above and beyond this, the ethical reasons for becoming a Living Wage Employer are massively important to us, as they should be to every other company out there.
The real Living Wage is an independently-calculated rate that ensures workers can meet the cost of living and earn enough to support themselves and their families. It goes beyond the government's Minimum Wage and we have proved over the last half-decade that employers in the food and drink sector who pay their employees fairly in this way can be a driver for growth for our entire industry.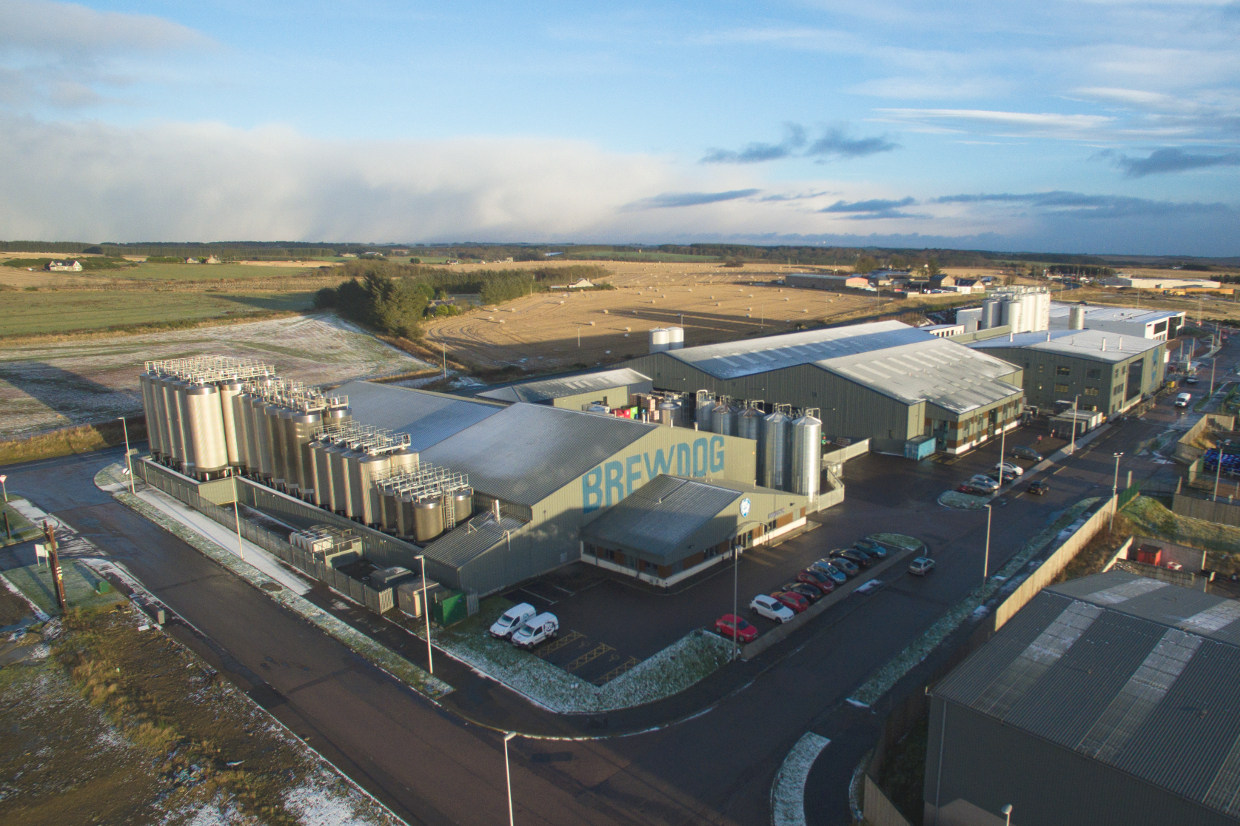 We also love that our community of 125,000 shareholders feel the same way. Here's Equity Punk Alan Manley on what it means to him:-
"I invested immediately after a visit to BrewDog Bristol. The staff took the helm for the afternoon's visit and guided us through a number of beers going above and beyond what I had ever experienced in a bar before. Later, after having been an investor for a while I got to know more and more people that work for BrewDog and learned more and more about the amazing benefits they receive.
I can also relate to how amazing being a Living Wage Employer is as I work in a similarly underfunded sector, Social Care. The fact that BrewDog are able to provide the array of amazing benefits, training and recognition schemes for their staff, AND be a Living Wage Employer is just amazing. How BrewDog train, support and develop their staff teams is a key point as to why I continue to invest in them and encourage others to do the same. The beer's nae bad either."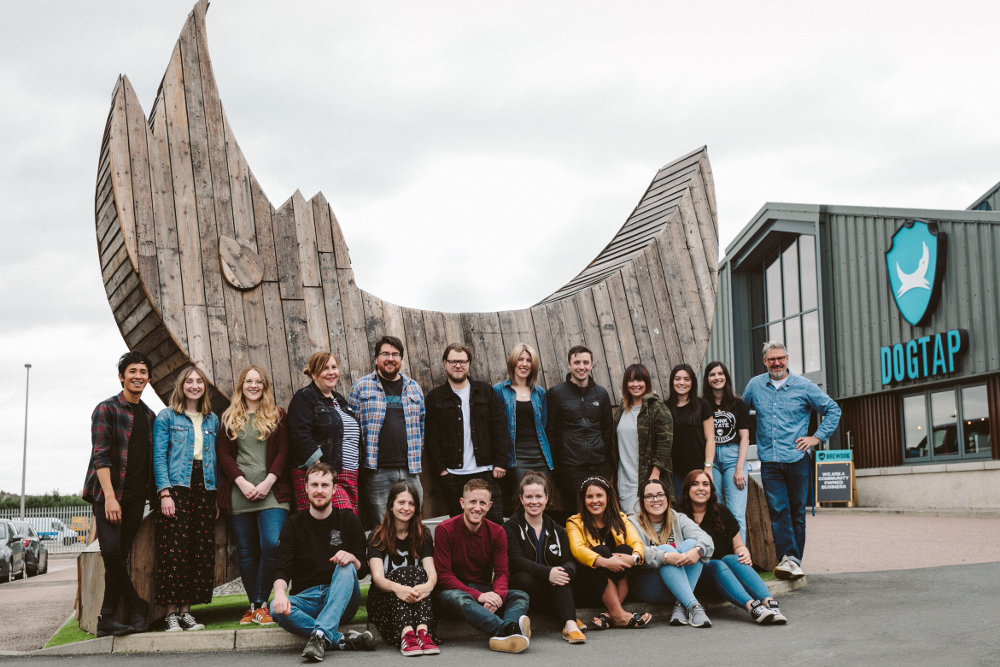 At the same time as we were accredited by the Living Wage Foundation we overhauled our entire pay structure and introduced a raft of extra benefits for our staff. All full-time BrewDog crewmembers receive the following for working for us:-
- Private Health Insurance
- 10% of our profits are shared amongst our staff every year
- Enhanced Maternity and Paternity Leave
- Pay allowance for passing escalating ranks of the Cicerone Certification Programme
- Enhanced pension contributions
- Life Assurance Cover
- A week's Pawternity Leave to look after a new dog
- A four-week, paid sabbatical with every five years' service
You can check out more about our BrewDog crew benefits here. We are proud to offer all of them, but celebrating five years of being a Living Wage Employer is huge for us. No one in work should struggle to make ends meet, but without a real Living Wage that can be the reality for many. Our crew are our most important resource – and giving them fair pay for the work they do is one of our core beliefs. Without us, we are nothing.
If you would like to join our BrewDog Crew, here are our latest vacancies.
Equity for Punks is now live! Click here to find out more about investing in BrewDog.
IMPORTANT NOTICE: Investments should only be made on the basis of information in the prospectus available at www.brewdog.com/equityforpunks. The value of investments can go down as well as up and invested capital is at risk.