BREWDOG AUSTRALIA IS HERE
At BrewDog, we are committed to shortening the distance between ourselves and the people who enjoy our beer. This mantra led us to Ohio, and then Germany. And this week, it has led us further than we have ever gone before. If the distance you are shortening happens to be ten thousand miles, we say no worries. So as summer arrives in the Sunshine State, so do we. Welcome to BrewDog Australia.
DogTap Brisbane is now open!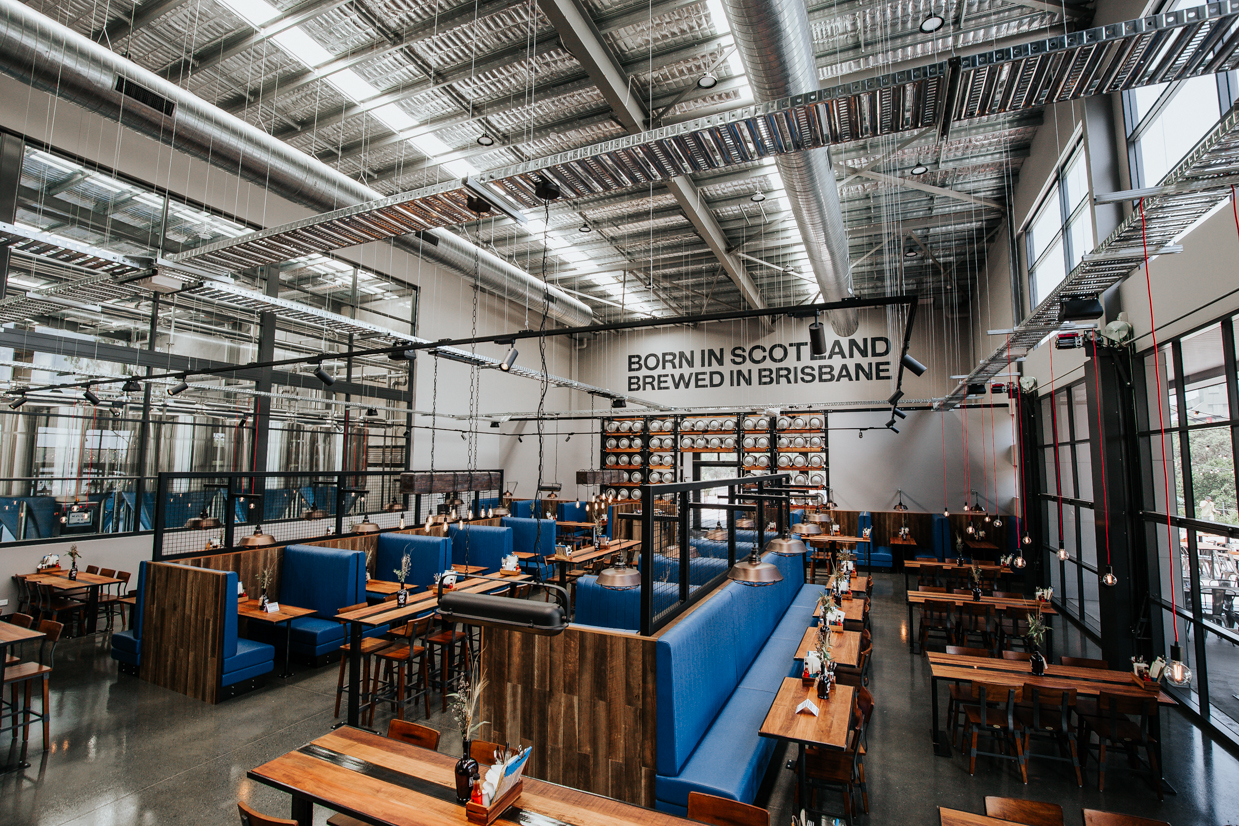 On the banks of the Murarrie, in the shadow of the Gateway Bridge, is our brand new 450m2 taproom. Located at 77 Metroplex Avenue, 4172 Brisbane, it exists to thank everyone who has supported us since we first announced we were heading to Australia. Just look for our resident vandal Fisher's amazing artwork on the side of DogTap and head in to see us!
To take advantage of our incredible location east of the city centre, we have equipped our Australian brewery and taproom with a frankly epic 480m2 riverside patio – well over 5,000ft2 of outdoor space – perfect for kicking back with a beer. Overlooking the Metroplex Avenue Park we have packed it with comfy seating, outdoor games and alfresco arcade gaming machines aplenty.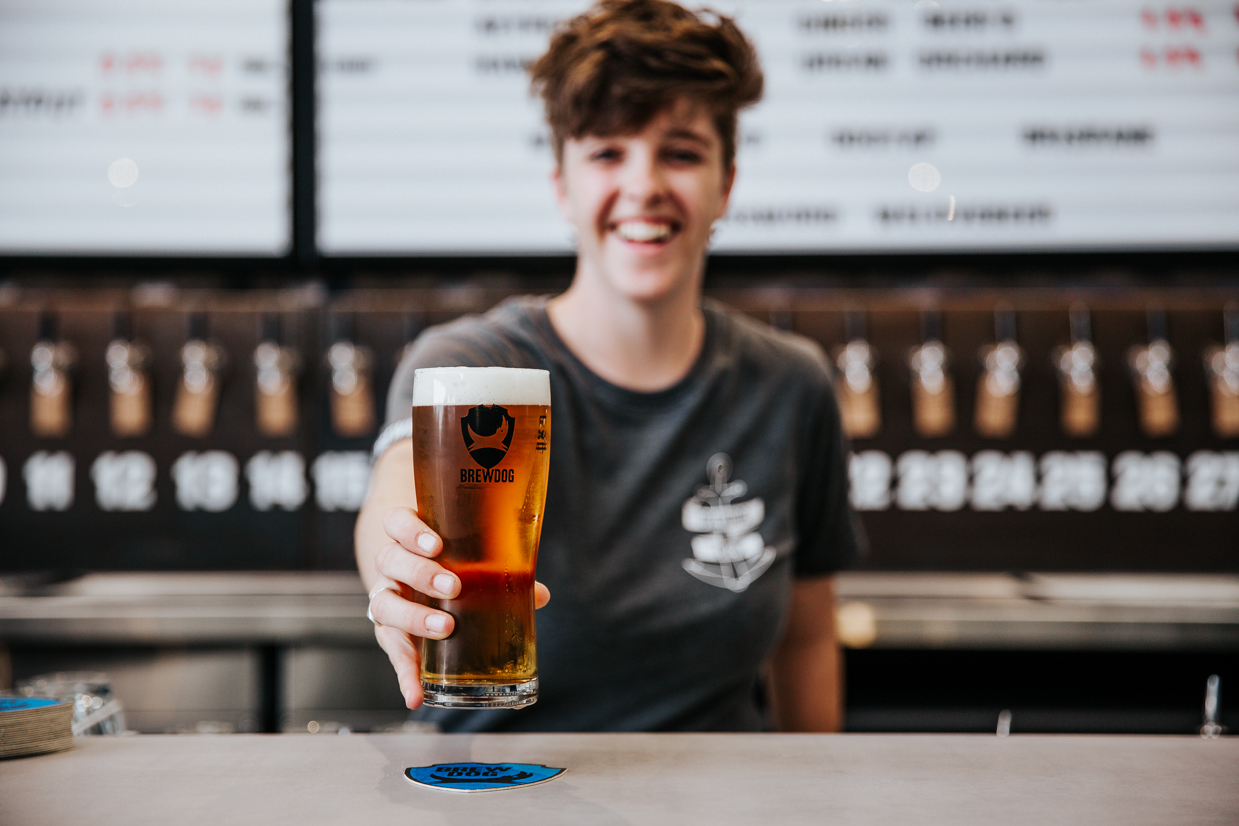 Our incredible crew down under have pulled out all the stops for our legion of supporters in Queensland and further afield. From today we will be pouring from 28 taps of super-fresh craft beer, featuring breweries from across Australia's incredible craft beer scene as well as ourselves and other breweries from around the world. With the river outside and parks in every direction, you'll also be able to buy beer to takeout and enjoy wherever the sunshine takes you.
Everything pouring from our taps or lined up in our fridges can be paired with food, and with that in mind DogTap Brisbane will be majoring in our legendary menu of burgers, wings, dogs and pizza. We are also going to be creating unique small and large-plate dishes for our new Australian taproom – just pick up a menu or speak to one of our bar crew. We will also be opening up early for that prime Aussie staple – brunch!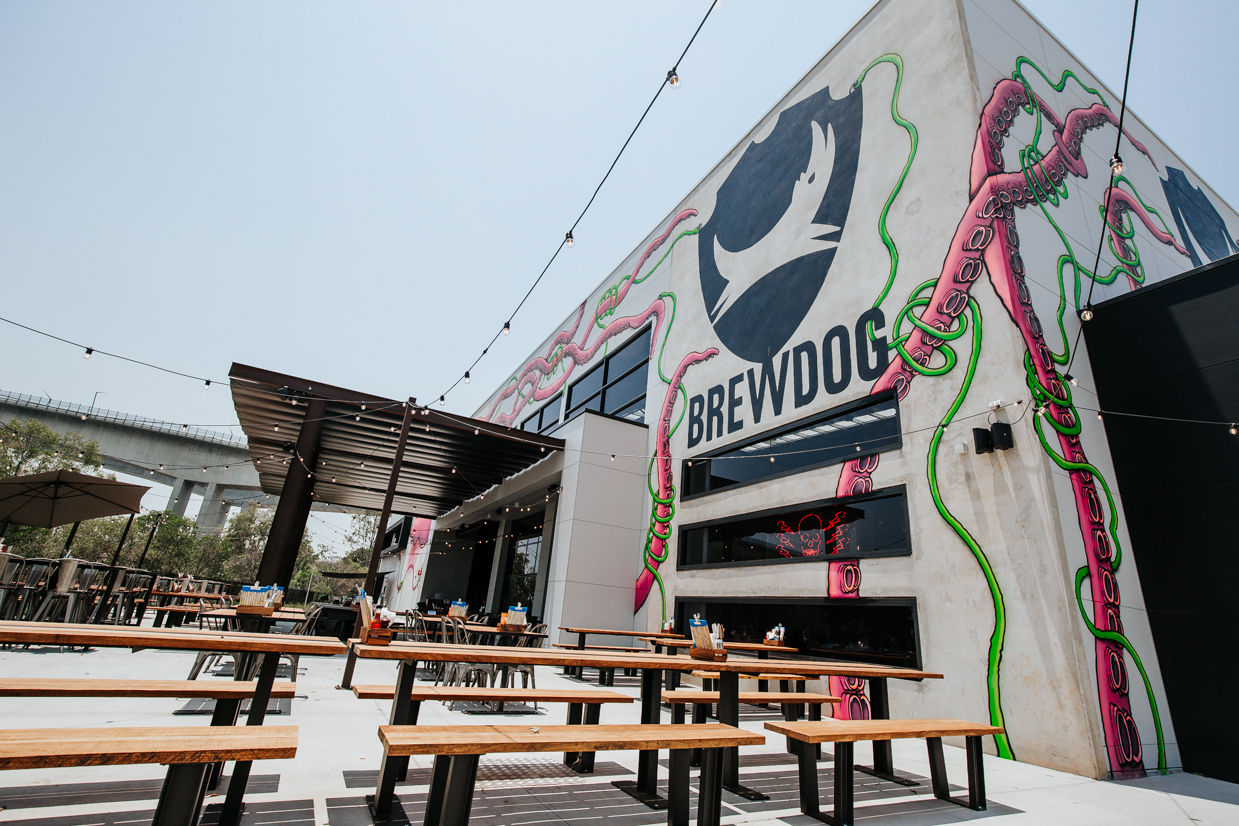 As our bespoke fully-automated four vessel 25HL brewing system comes online in the adjoining 3,000m2 brewhouse, we will soon be hard at work brewing a series of dedicated, small-batch beers for DogTap Brisbane, alongside crafting our line of BrewDog Headliners and other beers for the Australian market. We can't wait to get even more people there better acquainted with what our company is all about.
DogTap Brisbane is open now and is the culmination of one of the biggest things we have ever done and our desire to bring BrewDog beer to the people of Australia. It's going to be quite a party.
See you soon, Brissie.