BREWDOG'S TWELVE BEERS OF CHRISTMAS 2019
Equity for Punks is now live! Click here to find out more about investing in BrewDog.
This coming Sunday sees the start of December, and the time when many of you will be opening the first door on your advent calendars (whether beer or chocolate versions). But there's also another tradition that begins the same day – our 12 Beers of Christmas. When our UK BrewDog Bars open on the 1st of December, they will be pouring a brand new beer – and then again on the 2nd, 3rd, 4th, 5th…well, you get the idea.
Our Twelve Beers of Christmas returns with another incredible line-up!
You can get tasting notes on the beers and book into your local bar here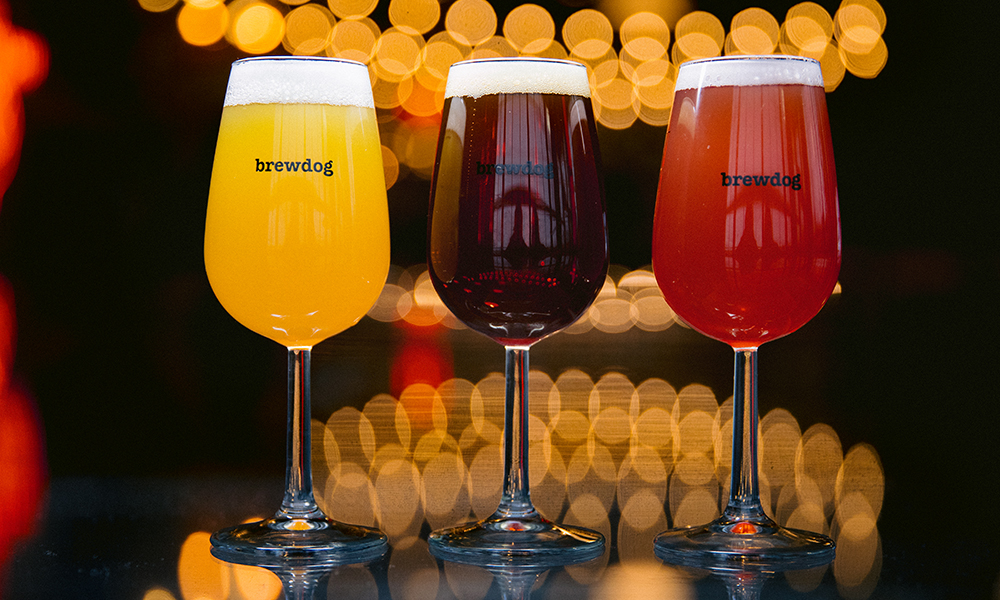 The annual shopping-delaying excuse is back as our UK Bars unveil a dozen incredible beers for your enjoyment, a day at a time. Start December in style with your local BrewDog bar and these amazing beers, each one ready and waiting when the bar opens on that particular date:-
• 01/12 – Overworks Krampus Nicht – Black Sour Ale with Cinnamon, Clove, Star Anise & Orange Zest (9%) keg
• 02/12 – Beer'd Dogs & Boats – Double IPA (9.1%) keg
• 03/12 – Lawson's Finest Liquids Sip of Sunshine – Double IPA (8.0%) can
• 04/12 – Beer and Cookie Pairing (see below)
• 05/12 – BrewDog Off-Duty King – Rye and Whiskey BA Stout (13.2%) keg
• 06/12 – Adroit Theory What Evil Lurks – Imperial Stout (13.5%) keg
• 07/12 – Cloudwater All The Things They Say, Tell Us All The Things They Are – Blood Orange & Passionfruit Sour with Vanilla (5.5%) can
• 08/12 – Beerbliotek x Dry & Bitter I Woke Up This Morning – Imperial Fruited Gose (6.2%) can
• 09/12 – Aslin Nose Beers – Triple Dry-Hopped Double IPA (8.4%) keg
• 10/12 – Burley Oak Cranberry Orange Cinnamon Roll JREAM (4.8%) keg
• 11/12 – Cantillon Gueuze – Gueuze (5.0%) bottle
• 12/12 – Mikkeller San Diego Freddie Murkury – Milkshake DIPA (9.0%) can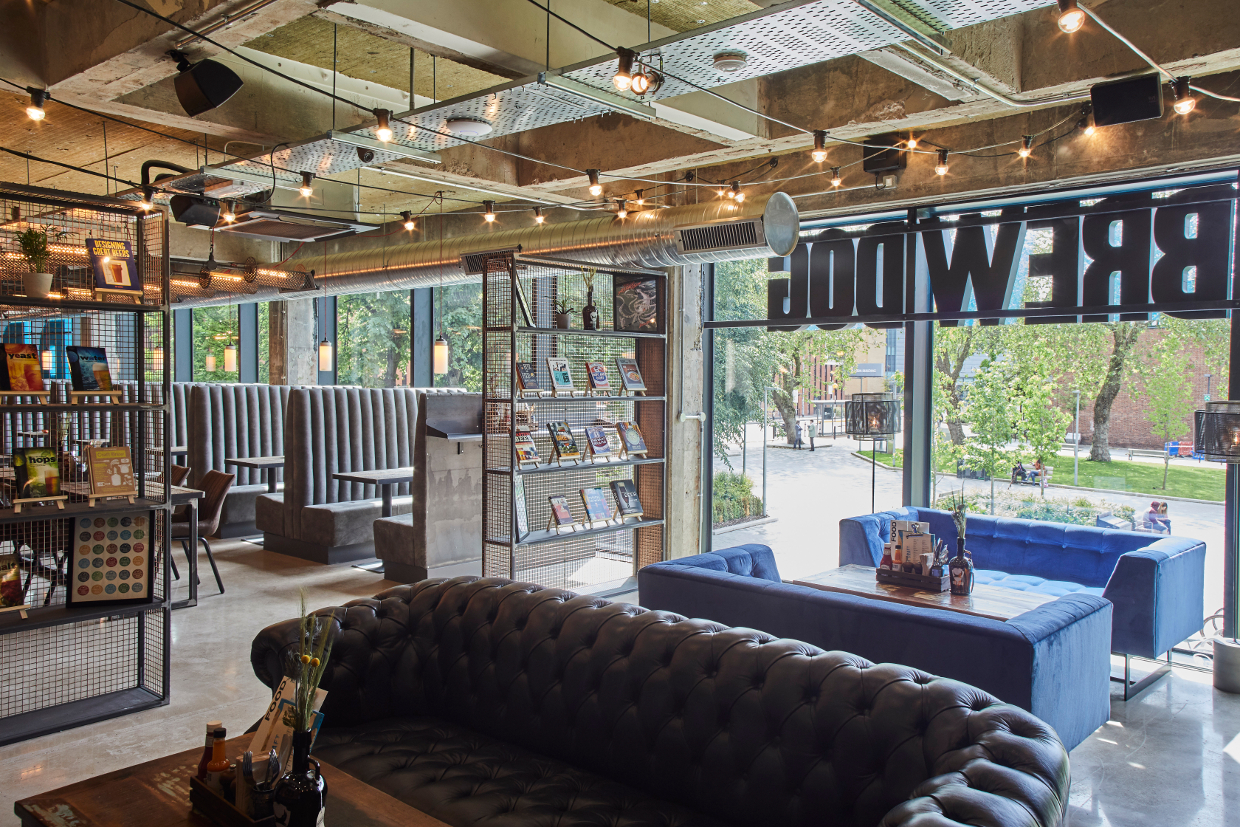 For the first time, our 12 Beers of Christmas has departed from the usual schedule in an epic crossover on #NationalCookieDay. The 4th of December is – as you surely know – the day when we all come together to worship cookies, so each of our bars are pouring a cookie-inspired beer from the likes of Odd Side Ales, 18th Street or Central Waters. They will also have bespoke cookies to complete the pairing from the incredible Lil's Parlour bakery in Birmingham – this is curated beer and food matching like you've never experienced before!
All of these beers will be ready to go on the day in question from when our UK Bars open. We have compiled an amazing dozen beers from incredible breweries – each one guaranteed to put a smile on your face. Join us on the 1st of December and each day following for your newest (and best) festive tradition – BrewDog's 12 Beers of Christmas. Cheers!
Equity for Punks is now live! Click here to find out more about investing in BrewDog.
IMPORTANT NOTICE: Investments should only be made on the basis of information in the prospectus available at www.brewdog.com/equityforpunks. The value of investments can go down as well as up and invested capital is at risk.