What an incredibly tough time this is. Tough for individuals, tough for families, tough for our country and tough for businesses. Our thoughts are with everyone and their loved ones at this time.
At BrewDog we have 2 overarching priorities:
1) Make sure we survive as a business.
2) Protect as many jobs as we can.
Both of these objectives are extremely difficult as we have lost 70% of our revenue almost overnight. Here are some things that we are doing:
1) Hand Sanitiser
We are working 24/7 to produce, pack and distribute as much had sanitiser as we can. We are donating this to NHS workers, key front line workers and to charities. So far, we have donated over 100,000 bottles.
2) BrewDog Online Bar
Great beer that brings people together has always been core to what we do, and this is what our online bar is all about. We host pub quizzes, beer tastings, beer and food pairings, teach beer schools, and live cooking demonstrations. We have had tens of thousands of people from all around the world get involved so far. You can find out more here.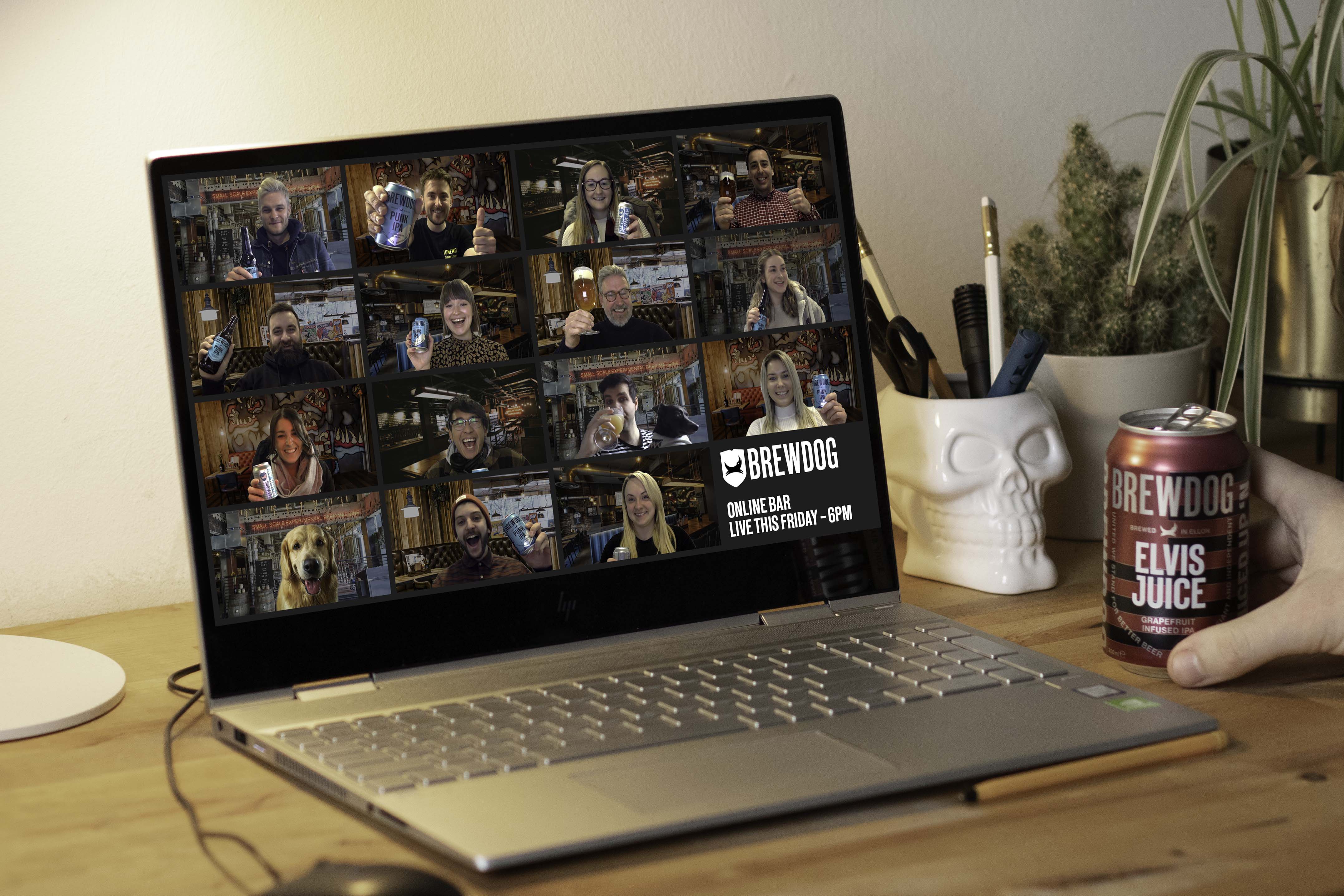 3) Saving Jobs
In order to protect as many jobs at BrewDog as we can, many of our senior team have volunteered to take pay cuts including our amazing COO David McDowall who volunteered to take a 50% pay cut. Furthermore myself & my co-founder Martin are forgoing all salary for 2020.
These measures will help safeguard as many jobs as possible.
4) DIY Dog
Need something to do at home? We have released the recipe, in full, for every single beer we have ever made at BrewDog. This is all of our intellectual property and the keys to our kingdom. This free, 300 page book also includes a guide on brewing at home.
Say hello to DIY Dog.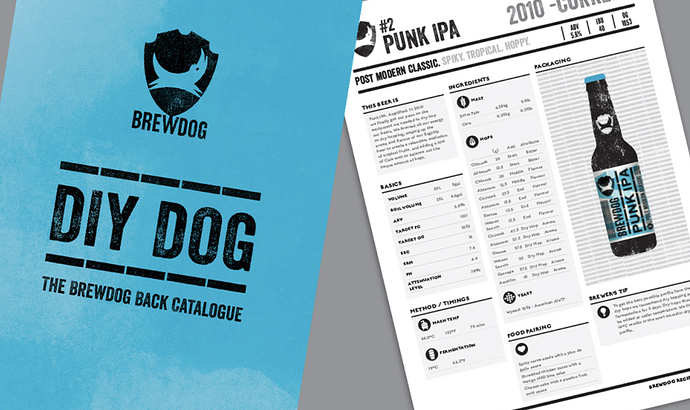 5) Ohio Water
Our Ohio retail customers are struggling with supply of packaged water & approached us for help. To support our Columbus community, we are supplying canned water at cost price & also donating pallets to Gladden Community House Food Pantry & the YMCA Homeless Shelter. For this project we are also filling beer cans we no longer need, to save them being wasted, and labelling them.
6) Necessity Fuelled Innovation
Earlier this year, we made a few tiny batches of experimental products to assess internally, that we have decided to share with our community. Firstly Clean & Press, a BrewDog Distilling Co Hard Seltzer spiked with our single malt Rogue Wave Vodka. And secondly, Blanc Space, a beautiful sparkling canned Sauvignon Blanc, in collaboration with Indevin from New Zealand.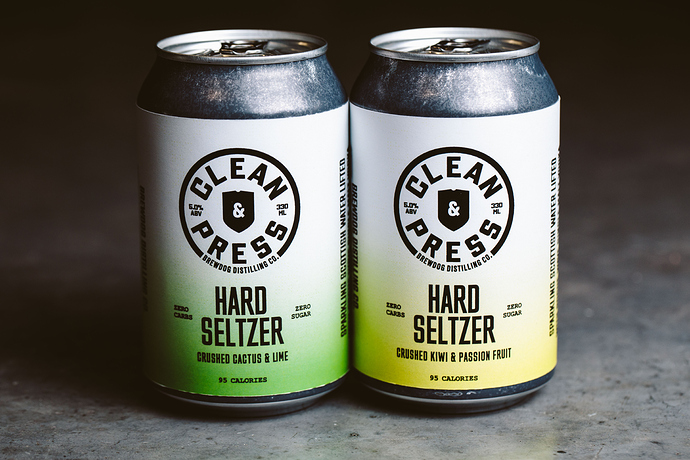 7) Shower Beer
Our 2nd favourite place (after a great bar) to drink beer is in the shower. We love shower beers so much that our DogHouse Hotel has fridges in the shower for shower beers. We have developed the ultimate shower beer to help people enjoy beer in a whole new way whilst staying at home. We will be launching this soon.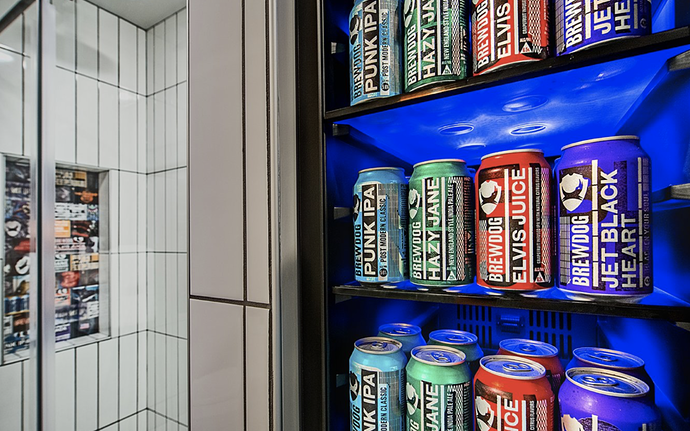 8) Digital AGM
We are going to be hosting a digital AGM on 25th April complete with a business update, beer tastings and a special box of AGM beers that will be available from the online shop. We are also looking to host a rescheduled, full AGM later in 2020 in Aberdeen. More details and registration will be released soon, stay tuned.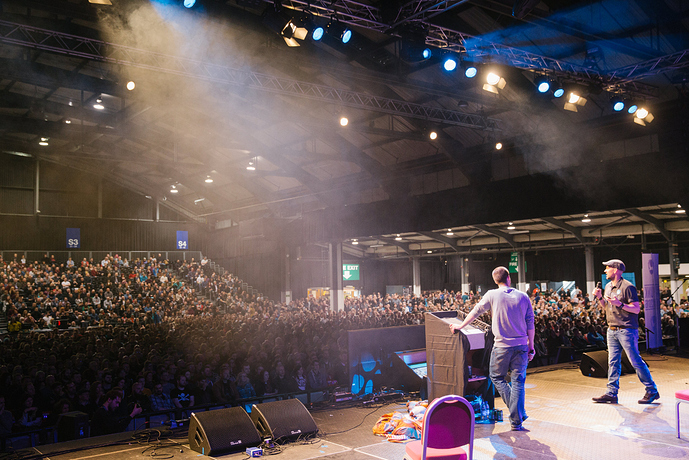 As well as surviving and protecting jobs we also want to do as much good as we can and help our team, our community and our country get through this.
I would also just like to say thank you to the exceptional BrewDog team. The attitude, hard work and commitment of all of our team members has been outstanding in the face of the most extreme adversity imaginable. It is exactly this fighting spirit that will help get us through this and come out the other side stronger. Thanks team.
It is not the size of the dog in the fight, but the size of the fight in the dog.
Hold fast,
James