CARBON NEGATIVE BEER BY BREWDOG. ELECTRIFIED BY NISSAN
In 2020, BrewDog became a carbon negative brewery.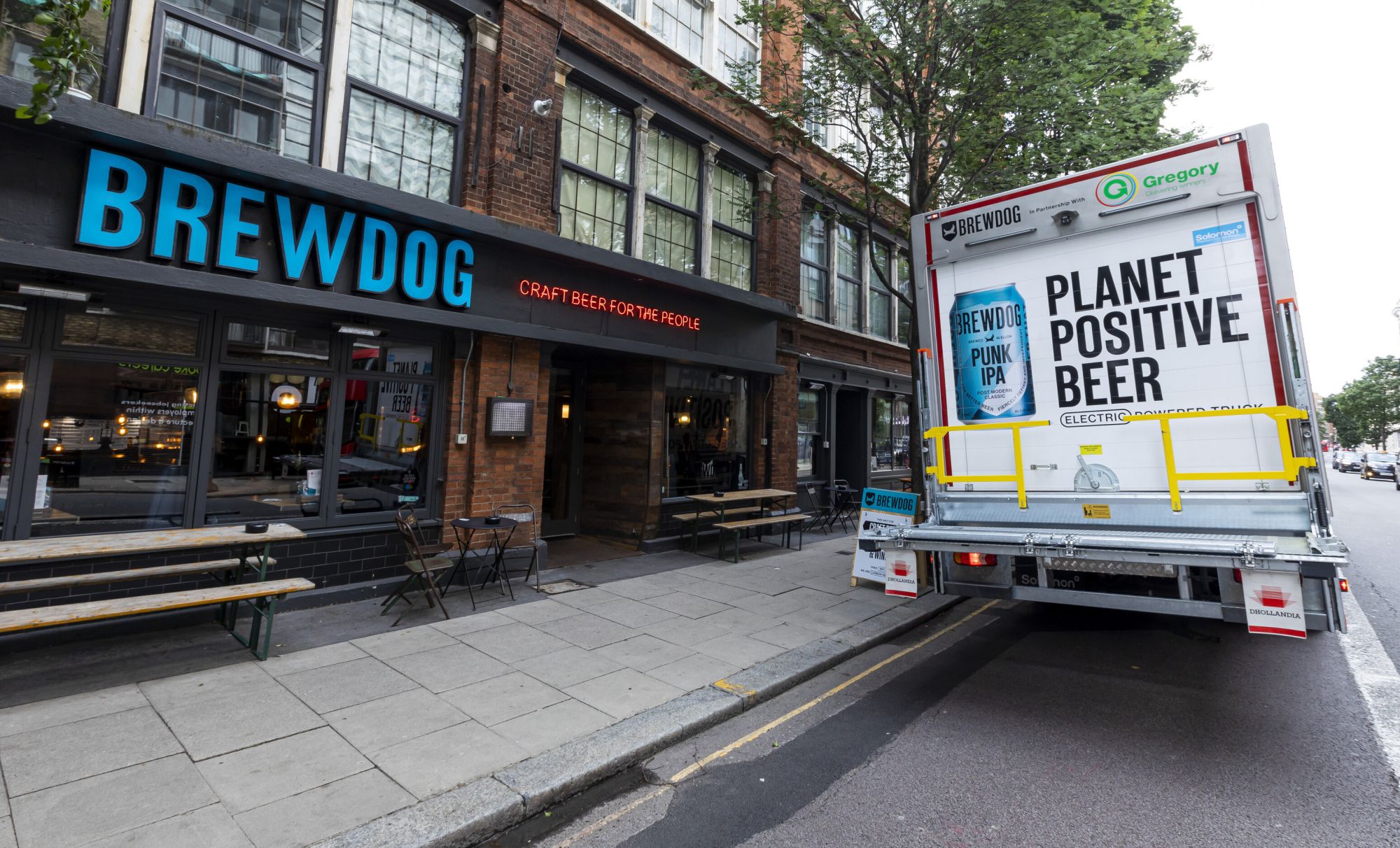 This was the result of decades of inaction, which have led to a climate crisis of devastating proportions. We needed to do something, and we needed to act quickly.
By taking actions into our own hands, we have sought to change the path we were on to show that business can be a force for good and implement effective change while we still have time.
As a carbon negative brewery, we double offset the scope 1, 2 and upstream scope 3 carbon. This means we also include all of the carbon in our supply chain too.
But we can't and won't stop there.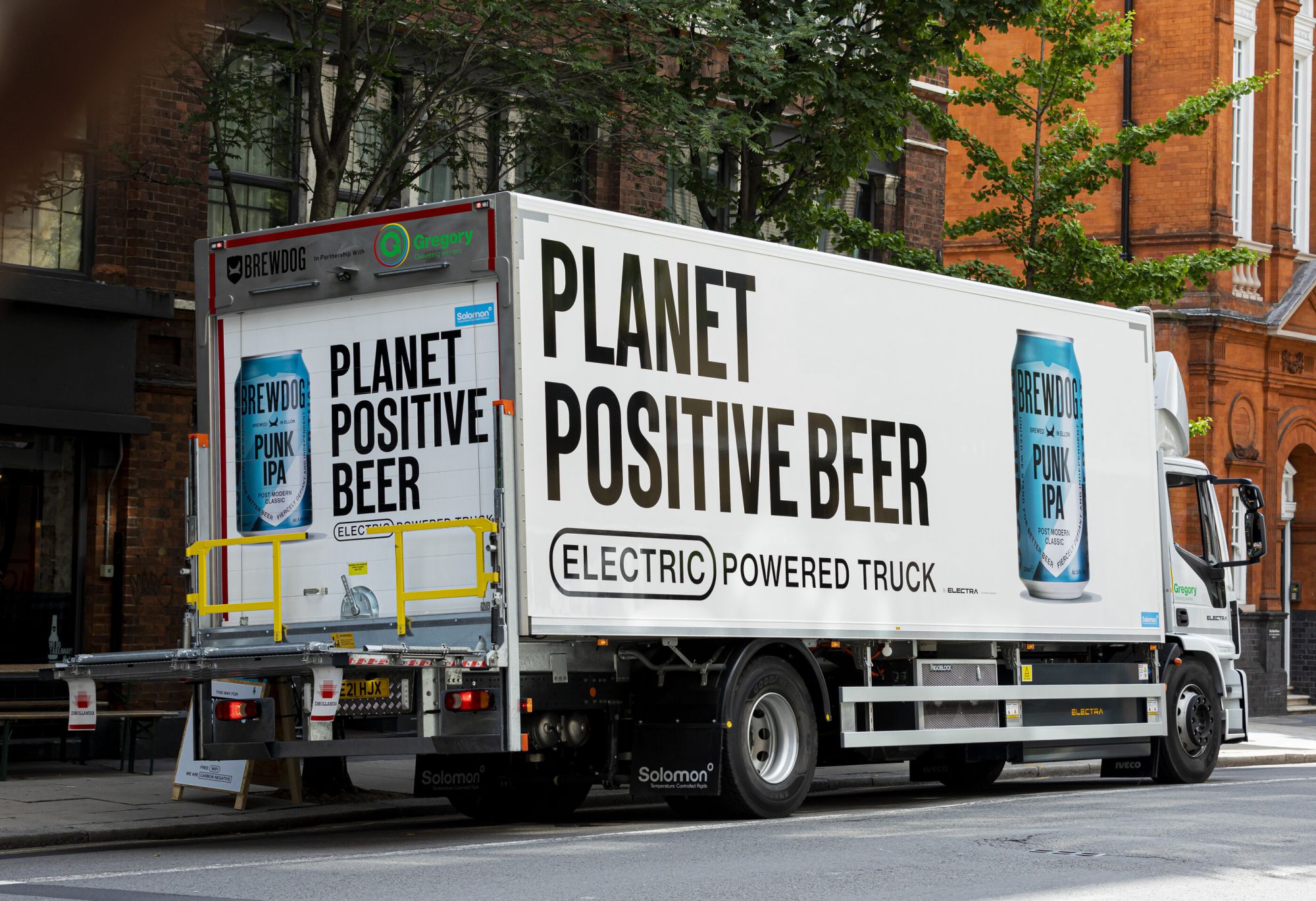 We're always looking for new and innovative ways to continue cutting our emissions and pivoting to sustainable solutions wherever we can. One of the ways we've done this is recently is by swapping some of our traditional delivery vans to electric alternatives, two of which are currently operating in Aberdeenshire and London, moving cold-chain beer from brewery to bar by the power of electricity.
Our latest addition to the family is a modified Nissan e-NV200, a super-slick 100% electric van which we recently converted into a fully working bar equipped with two taps and a fridge full of beers. Inside you'll find a refrigerated draft system and space to store 100 litres of beer, electrified by Nissan.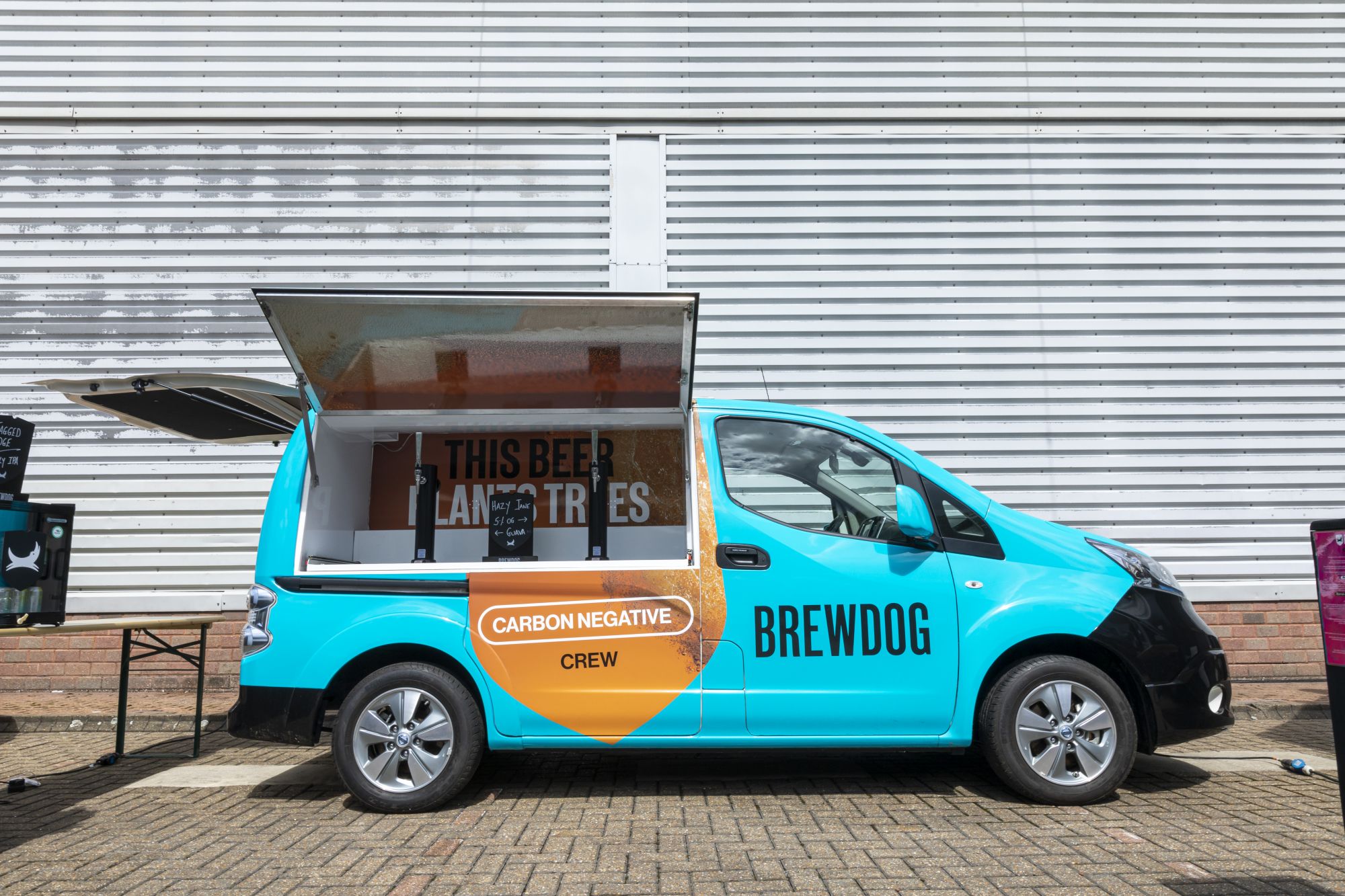 With close to 200 miles per charge, it's an eco-conscious alternative that we'll be taking on the road over the next 12 months as a zero emissions solution that puts amazing beer and sustainability at the heart of the experience. This new mobile bar is already a huge hit after rocking up to pour beers at BrewLDN and Kaleidoscope, a music festival that recently took place at Alexandra Palace, London.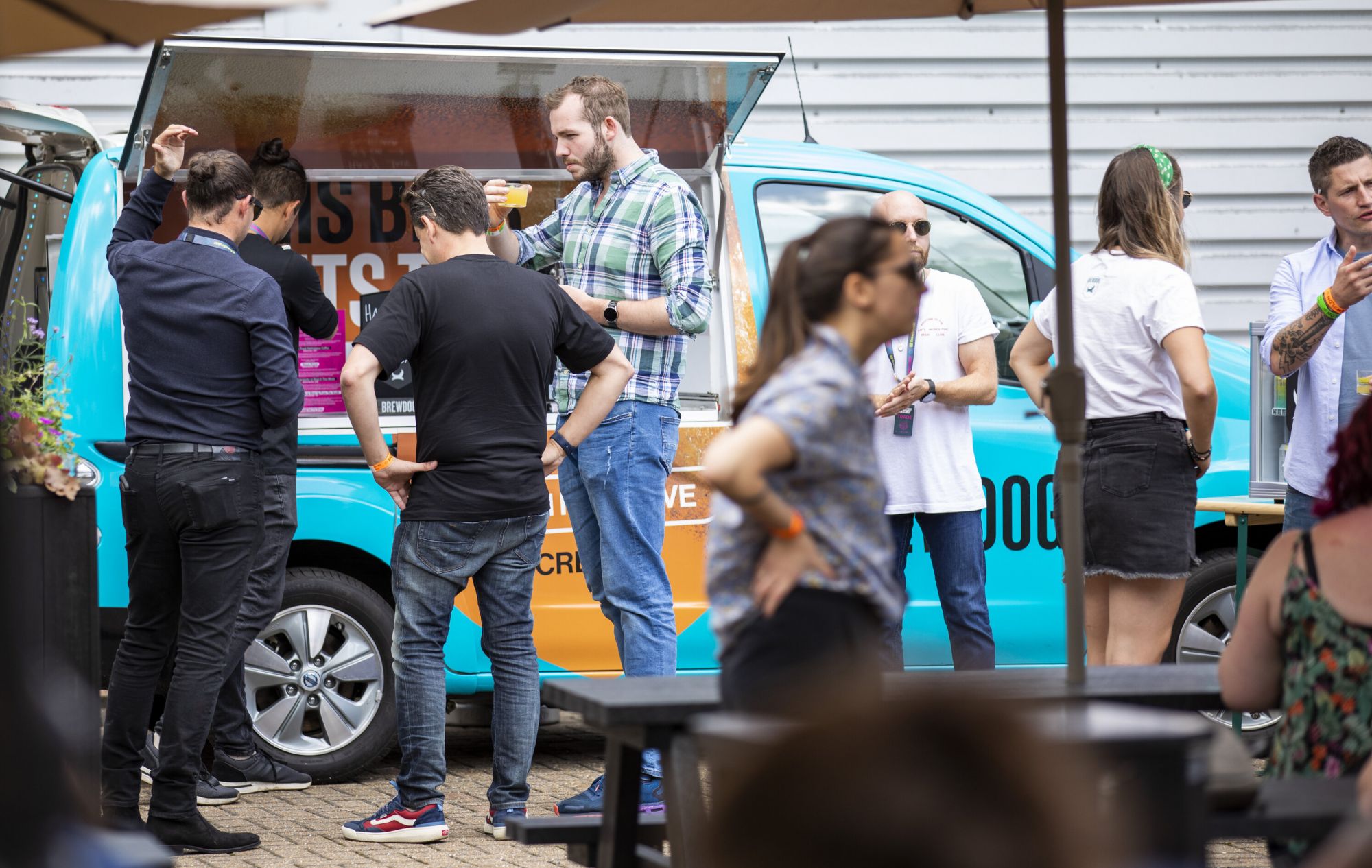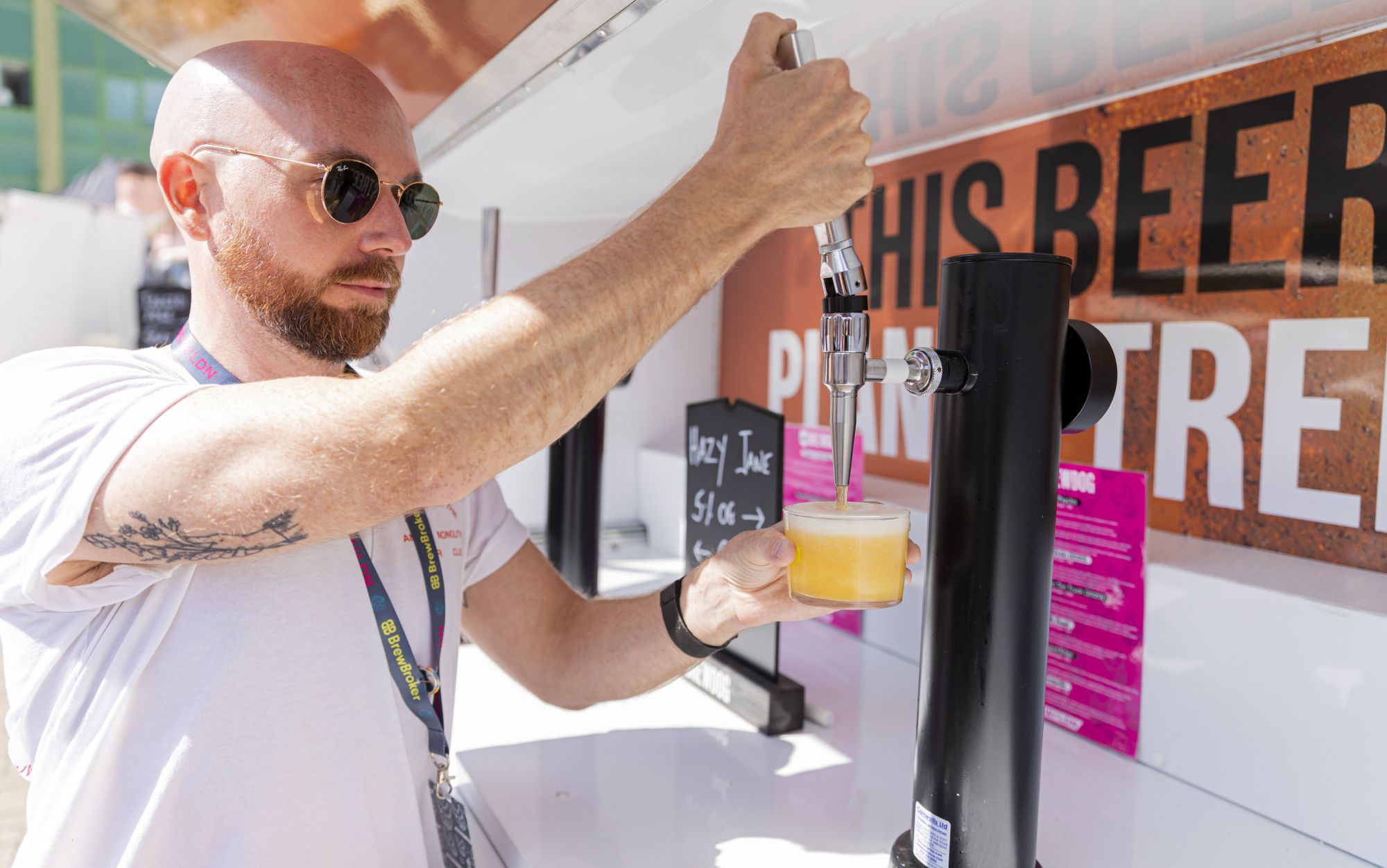 Where should we take it next?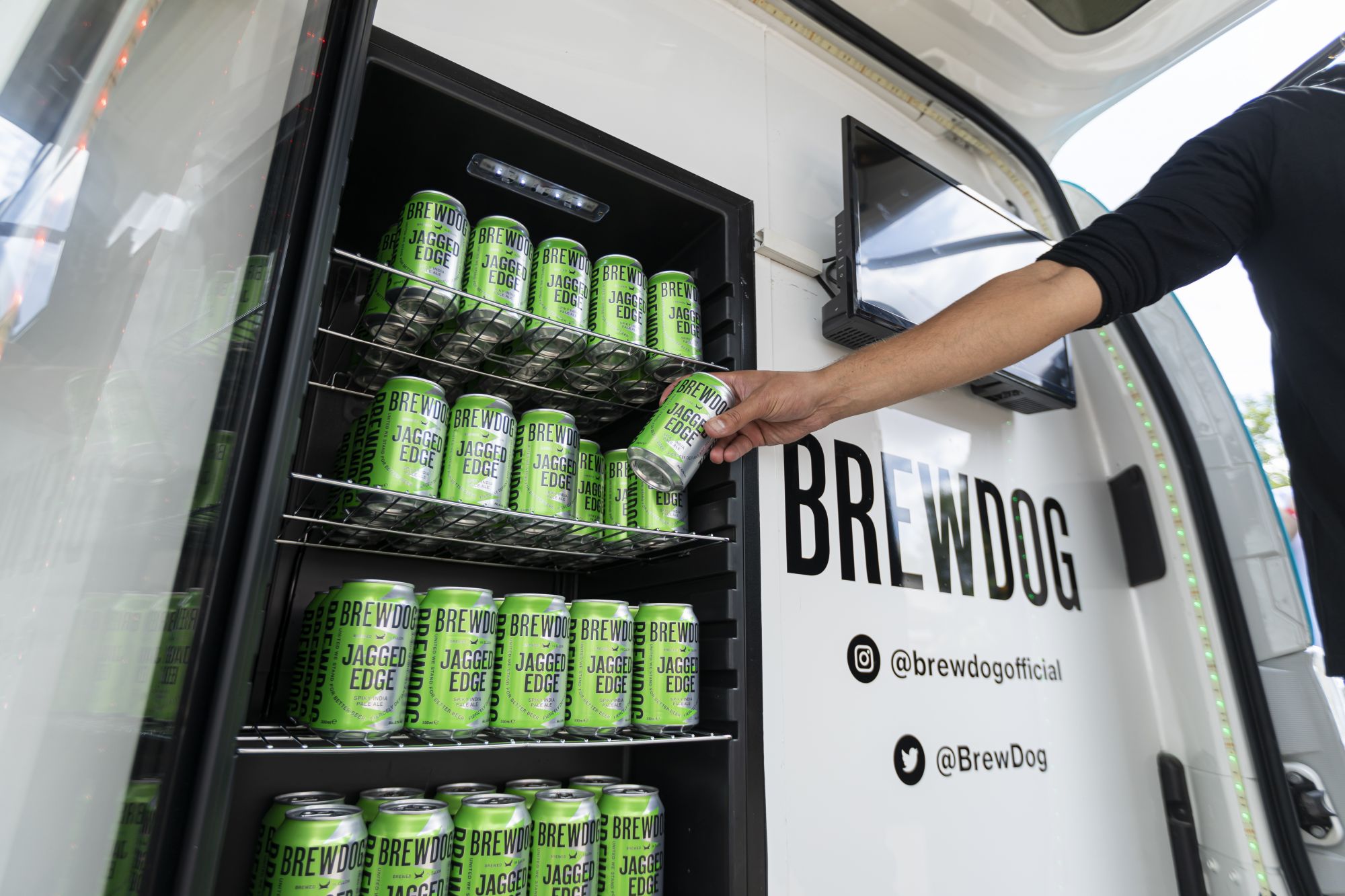 Fully-charged craft beer, pouring in a town near you soon.