CHRISTMAS GIFTING FROM BREWDOG
Equity for Punks is now live! Click here to find out more about investing in BrewDog.
Christmas is exactly three weeks today. If that makes you start to panic about all the shopping that needs doing – relax. We are here for all your beery needs. At BrewDog, our online store has a huge amount of beer gifts, merch and other gifts available, so sit back, scroll away and let us take care of the gifting thought process for you.
Here's just a small selection of what we can offer the beer-loving people in your life…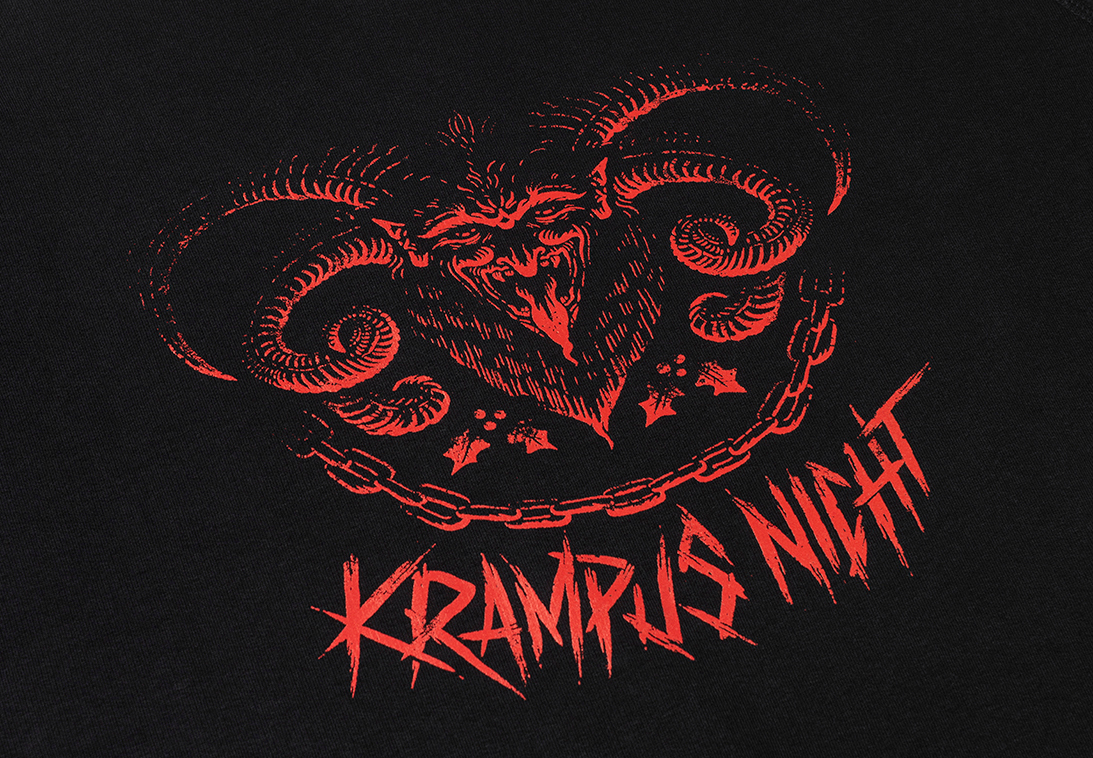 Sweatshirts
Christmas is a time for jumpers – we all know that – so our range of brand new crew necks are ready to go. The OverWorks Krampus Nicht sweatshirt (detail pictured above) would make a devilish alternative Xmas jumper (and with the beer itself would make a great present). We also have our warm grey marl sweatshirt and our dark blue Good Ship sweatshirt in stock too.
Hats
Winter has well and truly set in, so everyone needs to protect their cranium from the cold. Our new BrewDog bobble beanie will more than take care of any wintry weather – or your lucky relative can go full Arctic fisherman with a Rogue Wave vodka beanie that will ward off all chills they could possibly encounter. Whether they take to the water or not.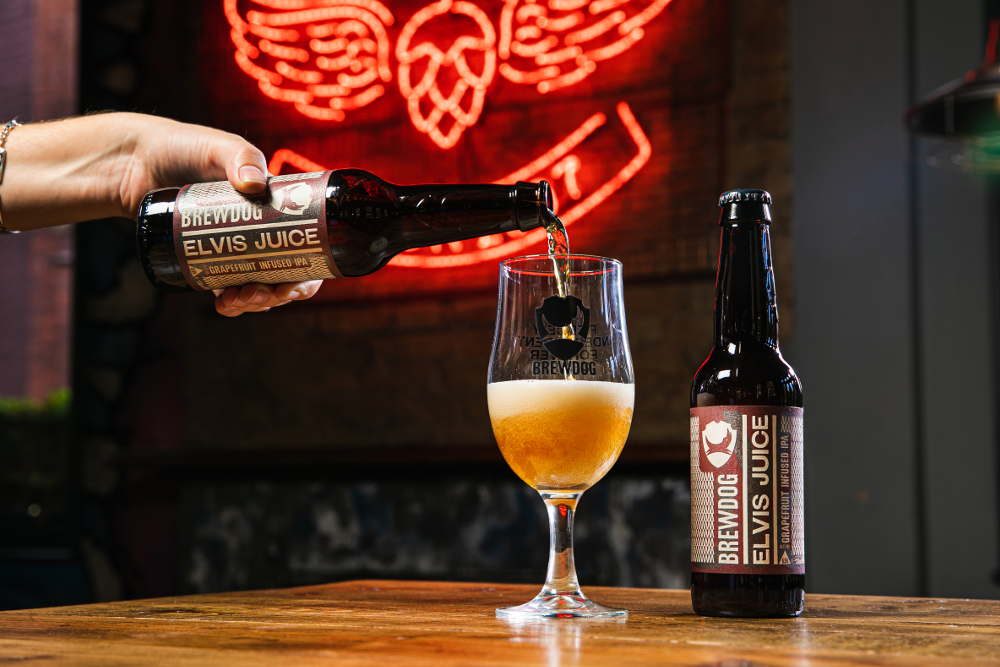 Homebrew Kits
What better gift than a lifetime of beer, thanks to you? Kickstart that person's journey with this reusable kit to create a gallon of BrewDog Elvis Juice from scratch. With all instructions included, all your giftee needs is a large pot and some bottles (chances are they'll have a few of those) and they are good to go. And then go again. And who knows where the hobby will end?
Tees
We also have a huge range of t-shirts for the beer lover, featuring designs from BrewDog, OverWorks and the BrewDog Distilling Co. We have tees for fans of Zombie Cake, Quench Quake, LoneWolf gin, OverWorks Triptych and many more besides. Plus if you head to the favourite bar of the person you are buying for, you can pick them up a bespoke t-shirt for them!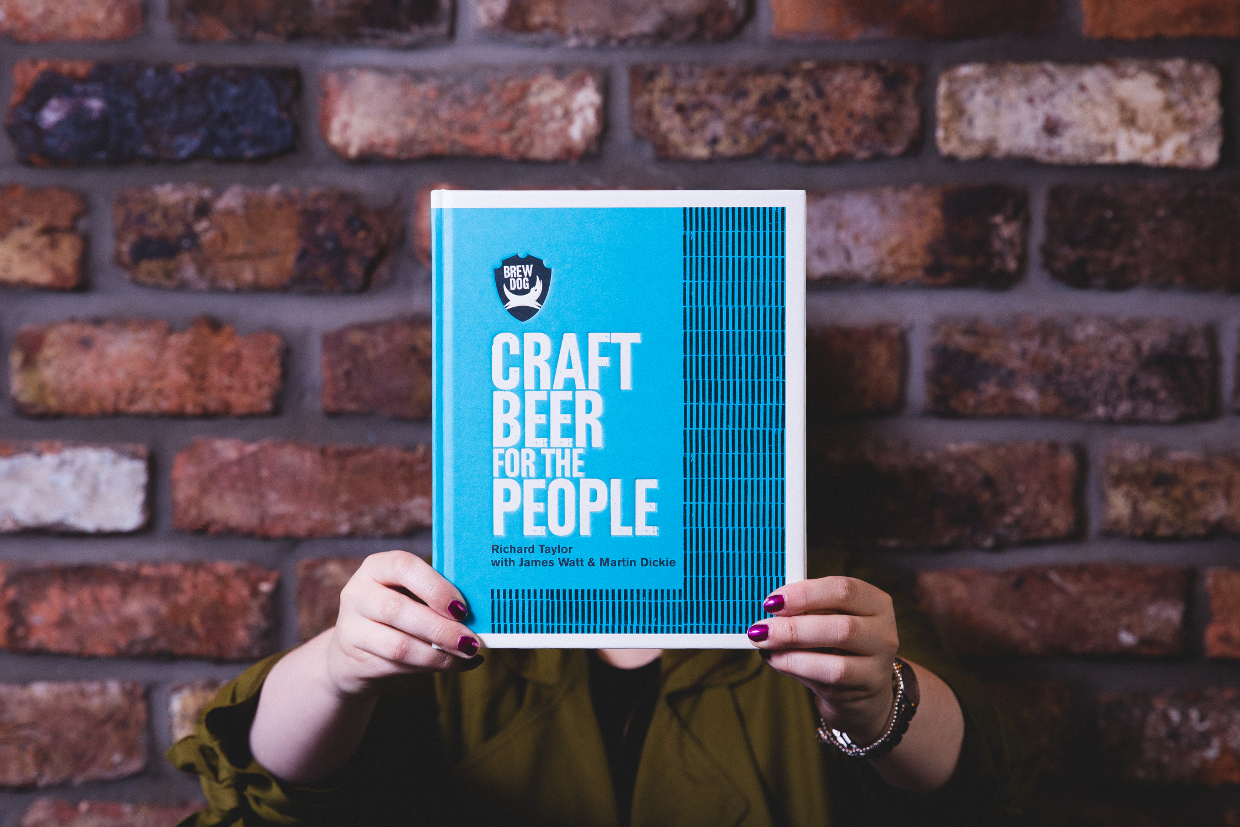 Stocking Fillers
It wouldn't be Christmas without those smaller gifts that amount to a whole lot in a stocking. We have plenty here too, all searchable here. You could stuff that stocking with books, bar blades, keyrings, phone covers and more. Plus, depending on how big that receptacle is, there are poster books, glassware and caps. Oh – and we have our brand new, relaunched, super-comfy, BrewDog socks!
Gift Cards
At the end of the day, maybe you don't know what that person will like after all. That's why gift vouchers were created. Valid for a whole year, these are e-cards so cut down on paper and postage and are able to be redeemed instantly towards a single purchase from our online shop. From £10 to £100 they also make the perfect stocking filler!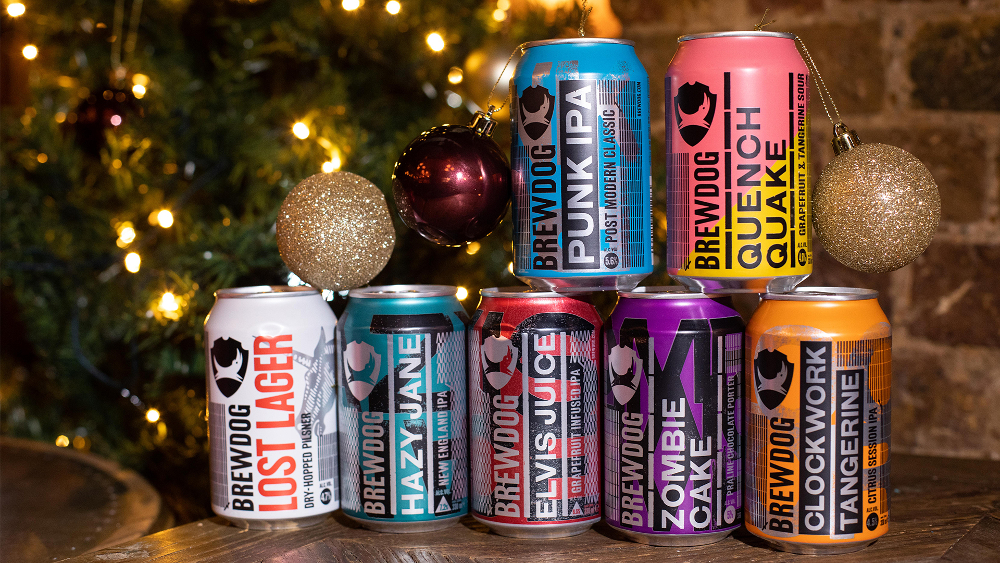 There are all kinds of other Christmas gifting ideas in the BrewDog online shop [LINK] and for anyone making an order online, the final dates by which you can order your gifts are below (check here for full delivery info).
International Orders: Thursday 12th December
European Orders: Sunday 15th December
Highlands and Islands: Monday 16th December
Northern Ireland, Isle of Man, Scilly Isles: Monday 16th December
UK mainland: Monday 16th December
UK mainland next day: Thursday 19th December
UK mainland Saturday: Friday 20th December (before 3pm)
Merry Christmas from all at BrewDog, and remember to have a beer after the shopping is done!
Equity for Punks is now live! Click here to find out more about investing in BrewDog.
IMPORTANT NOTICE: Investments should only be made on the basis of information in the prospectus available at www.brewdog.com/equityforpunks. The value of investments can go down as well as up and invested capital is at risk.