#COLLABFEST2019 – THE BREWERIES
Equity for Punks is live! Click here to find out more about investing in BrewDog.
A fortnight from now, we are set to rock the biggest beer festival in our history. Collabfest is back, and for 2019 our multi-venue spectacular is more spectacular than ever. For its seventh anniversary, the festival will feature beers from seventy-eight craft breweries from Seoul to Sheffield, Bologna to Brighton pouring across our network of BrewDog Bars.
And to give you a chance to try as many of their beers as possible #Collabfest2019 will take place over four days (Thursday 17th to Sunday 20th October).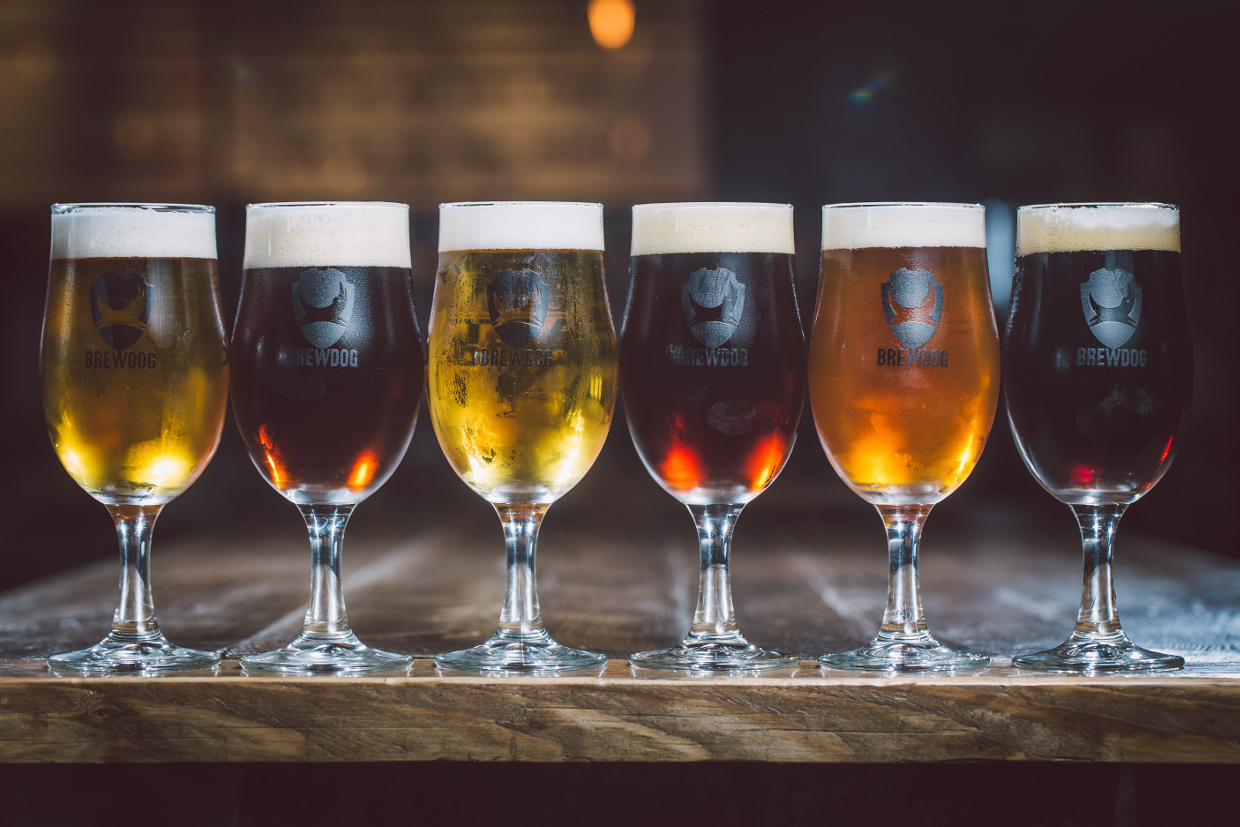 For this year, all UK and European BrewDog Bars (aside from DogTap Ellon) will be sharing the amazing brews so if you head to your local between those dates you could enjoy dozens of brand new, unique beers. And to get those tastebuds going a fortnight early, today we can reveal all of the bar and brewery combinations – get ready for the best and biggest rundown in Collabfest history. Which pairing tops your list?
Aberdeen & Six°North
Angel & Brew By Numbers
Barcelona & Cyclic Beer Farm
Berlin Mitte & Berliner Berg Brauerei
Birmingham & Glasshouse
Bologna & Birra di Fiemme
BrewGooder & Overtone
Brighton & Cloak+Dagger
Bristol & Verdant
Brixton & Gipsy Hill
Brussels & Brasserie Surréaliste
Budapest & Mad Scientist
Cambridge & Big Drop
Camden & Two Tribes
Canary Wharf & Siren Craft Brew
Cardiff & Beer Riff
Carlisle & Hawkshead
Castlegate & Fierce Beer
Clapham Junction & London Beer Factory
Clerkenwell & Howling Hops
Dalston & Hackney Brewery
DogTap Berlin & BRLO
Dundee & Dead End Brew Machine
Edinburgh & Stewart Brewing
Edinburgh Airport & Edinburgh Beer Factory
Firenze & Vetra
Glasgow & Gallus Brewing
Goteborg & Brewgineers
Grünerløkka & Grünerløkka Brygghus
Helsinki & Fat Lizard
Inverurie & Cromarty
Kungsholmen & Unibärsum Bryggeri
Le Marais & Brasserie du Grand Paris
Leeds & Vocation
Leicester & Round Corner
Liverpool & Polly's Brew Co
Lothian Road Edinburgh & Pilot Beer
Malmo & Rocket Brew Co
Manchester & Wander Beyond
Merchant City Glasgow & Up Front Brewing
Milton Keynes & Boot Town
Newcastle & Wylam
Nice & Blue Coast
Norrkoping & Tempel
North Street Leeds & Brew York
Norwich & Burnt Mill
Nottingham & Black Iris
Outpost Manchester & Cloudwater
Outpost Tower Hill & Mothership Beer
Oxford & Double-Barrelled
Paddington & Wild Card
Perth & Top Out
Peterhead & Brew Toon
Reading & Wild Weather
Reykjavik & ÆGIR Brugghús
Roma & Eternal City Brewing
Seven Dials & Five Points
Sheffield & Saint Mars of the Desert
Shepherd's Bush & Brick Brewery
Shoreditch & Signature Brew
Södermalm & Värmdö Brygghus
Soho & Hammerton
Southampton & Vibrant Forest
St Andrews & St Andrews Brewing Co
St Pauli & Kehrwieder Kreativbrauerei
Stirling & Fallen
Tallinn & Põhjala
Tampere & Pyynikin
Union Square & Speyside
York & Turning Point
The bars in the list below are joining us in Collabfest, but only in their own countries due to customs restrictions (boo!).
DogHouse Columbus & 2 Tones Brewing
DogTap Columbus & Combustion
Franklinton & Parsons North
Outpost Itaewon & Amazing Brewing Co
Roppongi & Uchu Brewing
São Paulo & Sunset Beer
Short North & Nocterra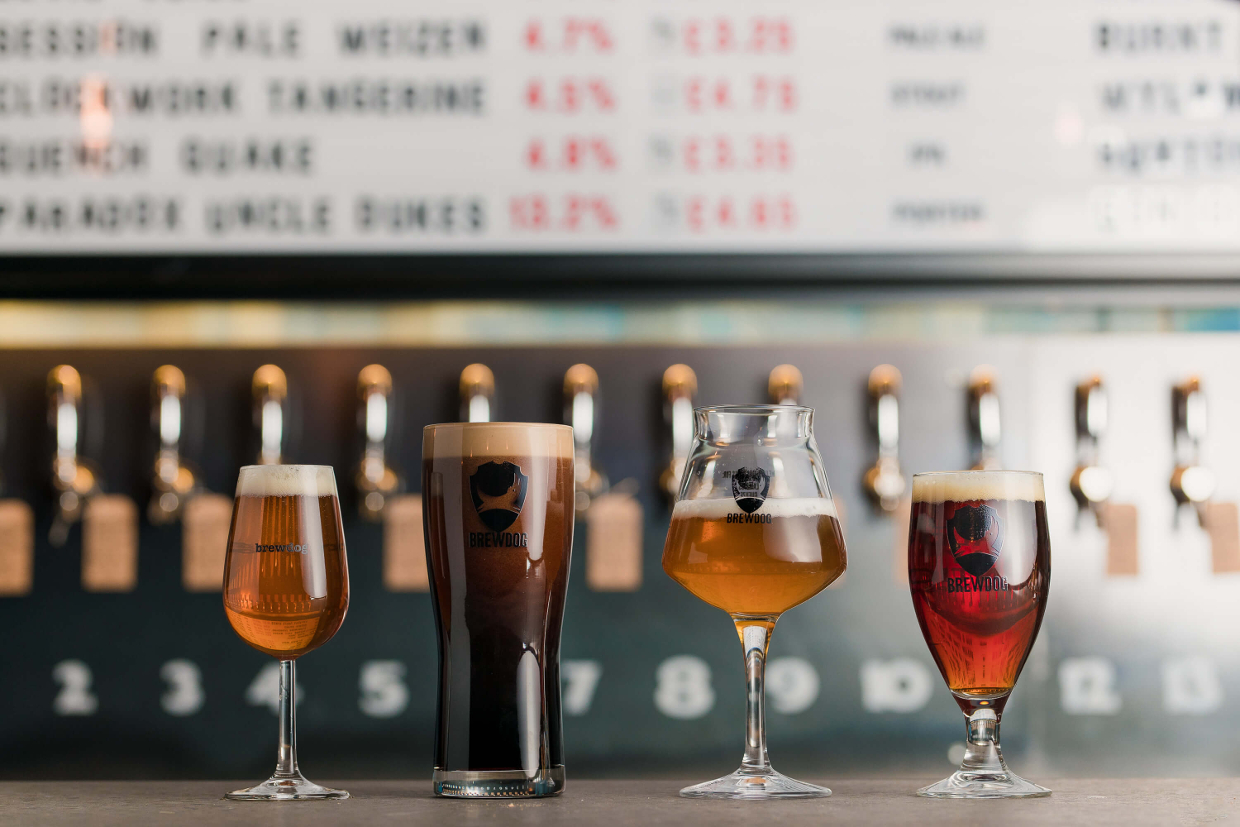 Last year we rocked over 50 collaborative brews for our annual festival – with nearly 80 in 2019 we have raised the bar to a whole new level. We love the fact that it gives you guys a chance to sample so many new and fascinating beers, but we love even more that our hard-working bar crews get to spend a day working with an epic brewery and learning even more than they already did about craft beer.
And there are plenty of different beers that resulted, take it from us. You can find out exactly what they are when we release the full beer list this Friday. #Collabfest2019 is set to take place in every BrewDog Bar (with the exception of DogTap Ellon) Thursday 17th to Sunday 2oth October. If they aren't already, get those dates in your diary…
Equity for Punks is live! Click here to find out more about investing in BrewDog.
IMPORTANT NOTICE: Investments should only be made on the basis of information in the prospectus available at www.brewdog.com/equityforpunks. The value of investments can go down as well as up and invested capital is at risk.