Equity for Punks is live! Click here to discover more about investing in BrewDog.
Every year we re-release one of the best documents we have ever put together. DIY Dog. A compilation for (and of) the ages, it contains every single BrewDog beer recipe in homebrew-level detail, issued as a free download to anybody who would like it. Hundreds of brewdays to come, more than a decade in the making. All there in black and white. Last year we rocked 63 new recipes but we have gone even bigger in the twelve months since.
DIY Dog 2019 is out now, containing 89 brand new recipes. 415 in total.
You can download DIYDog 2019 here.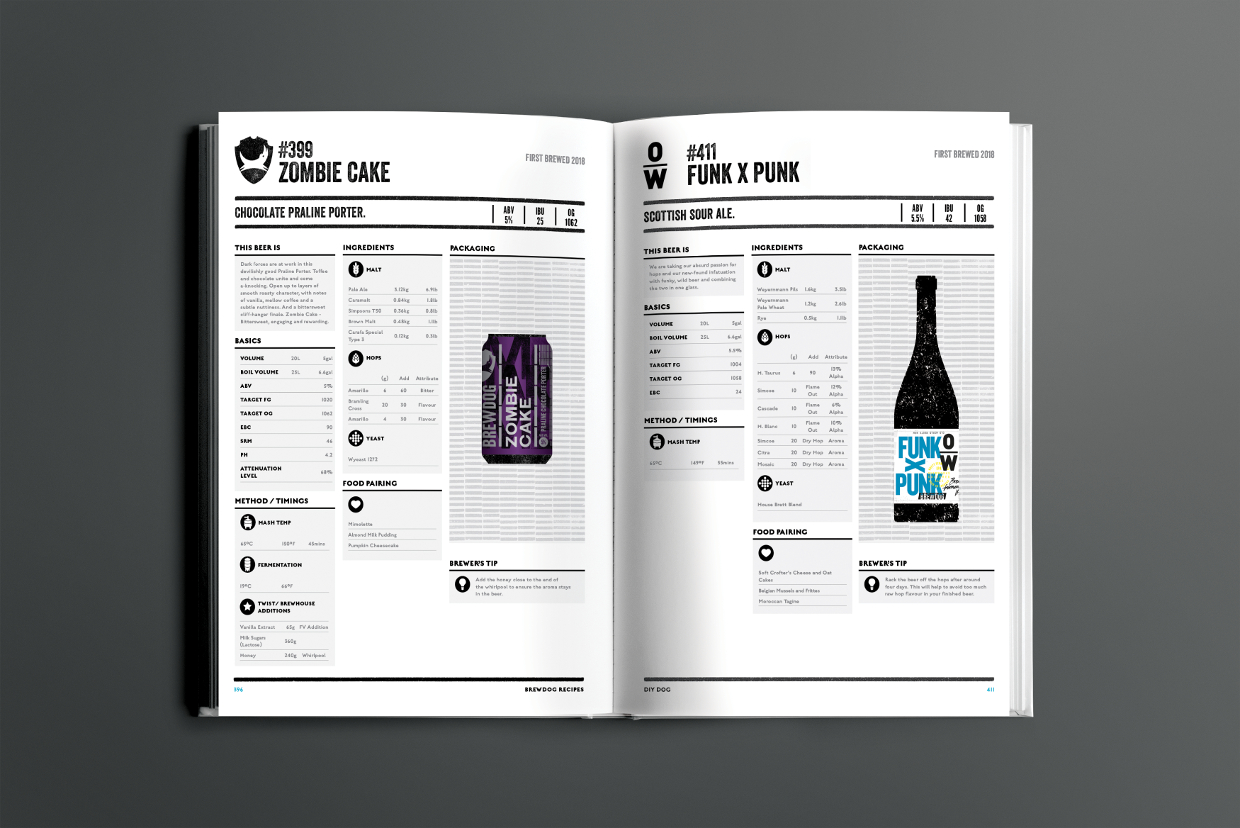 This liquid anthology is a thank-you to the UK homebrewing community who have supported us since we started out in Martin's Mum's garage doing exactly the same thing, back in 2005. Homebrewing inspires and launches careers everywhere – almost all of our brewhouse team started their interest in brewing by working on their own creations – so DIY Dog is a time machine for you to venture into our back catalogue and bring back a favourite from the past.
DIY Dog 2019 starts with original-recipe Punk IPA (where it all started for us) and runs through to recipe #415, Aplomb Bomb, a 7.0% ABV plum and vanilla Scottish sour from the BrewDog OverWorks. This year's DIY Dog adds 10 recipes from our temple to alternative fermentation – as well as a detailed, multi-page how-to guide to 'home souring' from our OverWorks master Richard Kilcullen.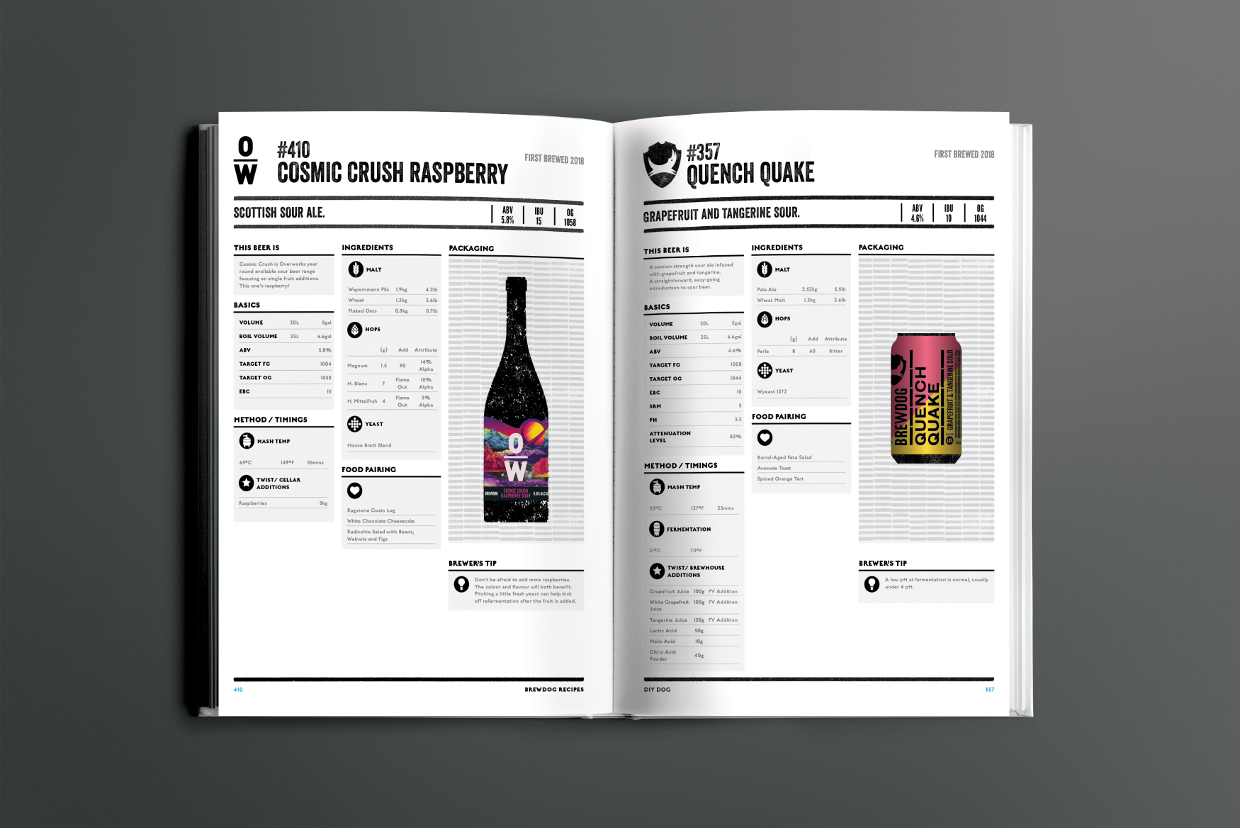 You can also use DIY Dog to fire up that homebrew rig and bastardise any of the dozens of recipes from our Fanzine beer subscription service (which you can sign up to right here). Pulp Patriot, Ten Ton Truck and more, in all their iterations. Plus we have new brews such as Cybernaut, Quench Quake, Lost Lager, Zombie Cake and all of the latest Paradoxes and collaborations.
With a detailed introduction and guide on how to ace your homebrew adventures every time, DIY Dog 2019 is the perfect starting point and ideal compendium all in one. Each recipe comes with a tip from our brewteam on how to nail it exactly, there's no other industry where you can learn about our beer by making an exact copy in your kitchen. Or garage. Or wherever you like.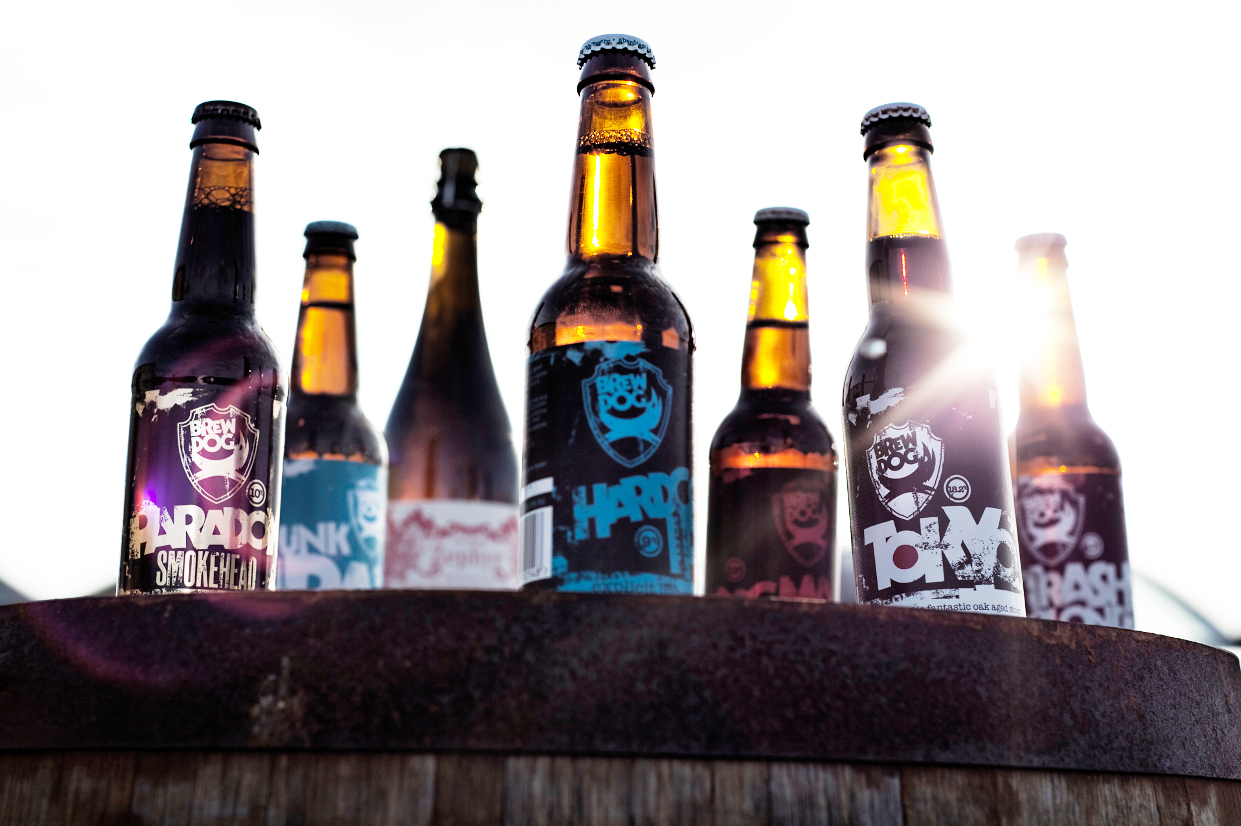 DIY Dog is the keys to our kingdom. But keys we would rather give away to everyone to recreate them and tear them to pieces. Because great beer begins at home.
You can download DIYDog 2019 here.
Equity for Punks is live! Click here to discover more about investing in BrewDog.
IMPORTANT NOTICE: Investments should only be made on the basis of information in the prospectus available at www.brewdog.com/equityforpunks. The value of investments can go down as well as up and invested capital is at risk.