Equity for Punks Tomorrow passes £15million!
Back in September, we launched Equity for Punks Tomorrow – our last ever equity raise for our UK business, with every penny invested dedicated to innovative sustainability projects and initiatives. The response was (as overused as this word is…thanks 2020) unprecedented. We charged past our initial goal of £7.5million in just 6 weeks, and since then, we have gone on to double that initial target, having raised £15million in 140 days.
The response from our community has been astounding – the support we have for our sustainability initiatives proves that collectively, we can achieve incredible things and change the course of history when it comes to climate change. To date, more than 39,000 people have invested in Equity for Punks Tomorrow. That brings our total global Equity Punk community to more than 180,000 people!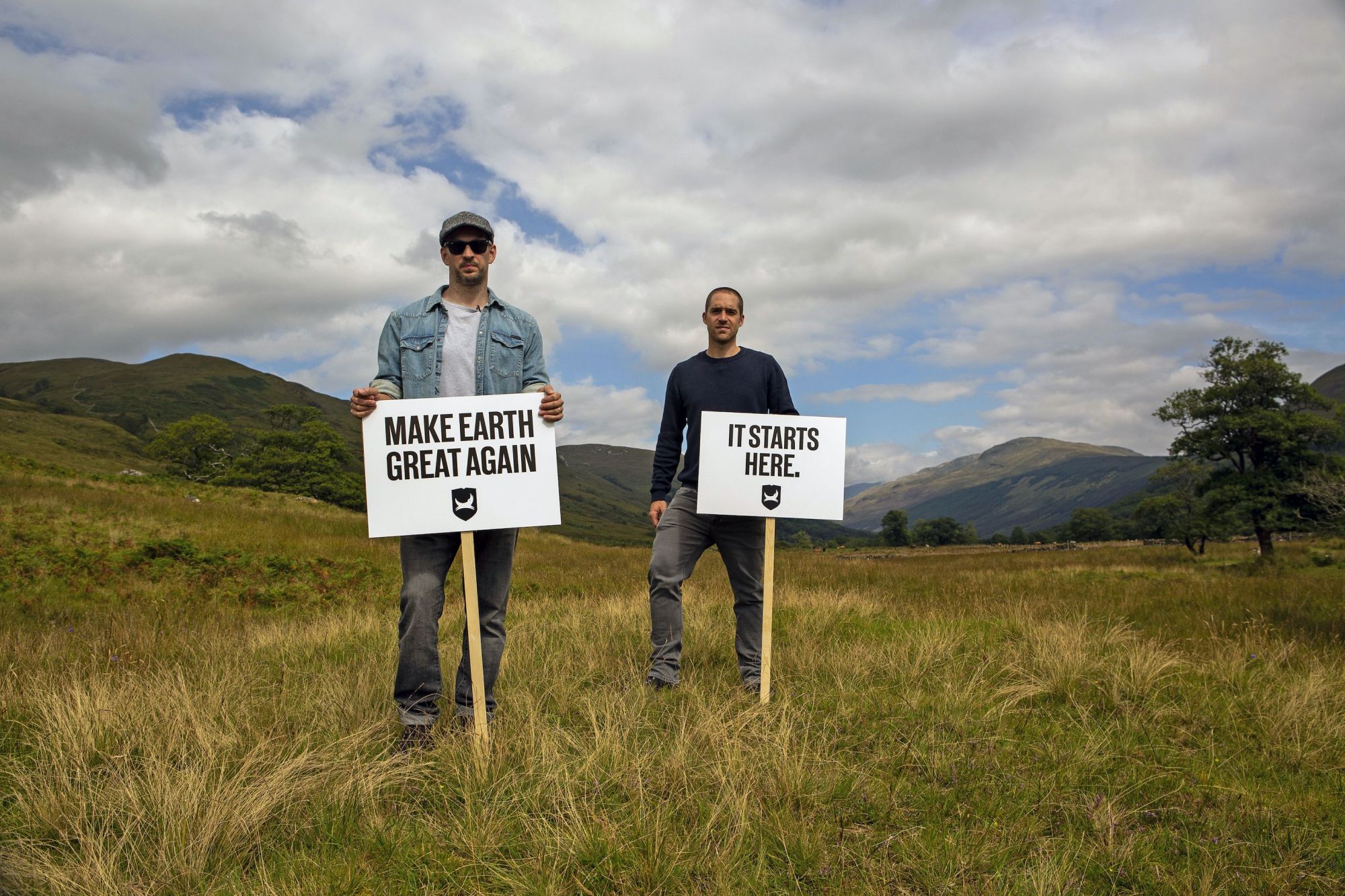 Equity for Punks Tomorrow set out to fund our new, ambitious aims to be the world's most environmentally-friendly drinks business, setting a new standard for how to build sustainable business practices. We aimed to raise £7.5million for projects such as direct wind power for our brewery, CO2 recovery, and converting spent grain to green gas. With our extended target, we can further invest in electric vehicles, a hop farm on campus at our Columbus brewery, and Tomorrow bars – BrewDog bars that are 100% zero waste. Not to mention investment in solar energy, more canned beer (which is infinitely more eco-friendly than bottles!) and localised breweries in France and India, reducing our carbon footprint for shipping.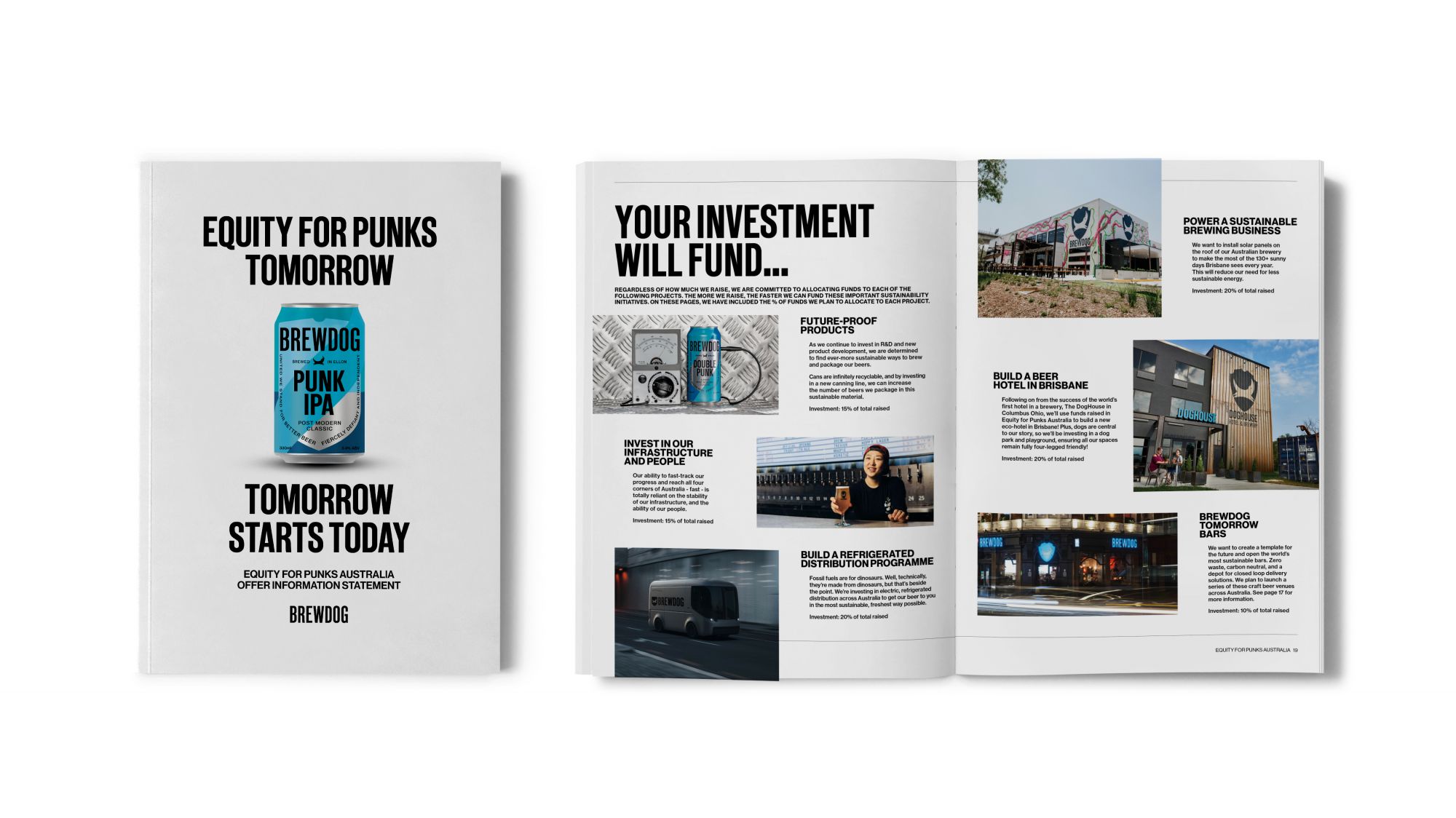 Given the demand for investment in BrewDog, and the potential upper limits of how much investment we can accept, we have decided to extend the end date for Equity for Punks Tomorrow, allowing more people to invest and push our stretch target further. Our new stretch goal is £20million, with every single penny backing projects that will support and enhance the world around us, and you will have until 31st March to invest.
You can read about our targets and the benefits of investing – including discounts and exclusive beers - by downloading the prospectus here
Thanks to all 39,000 people who have invested in Equity for Punks Tomorrow – here's to you, and our future.
Investments can go down as well as up and invested capital is at risk. Investors should only subscribe for shares in BrewDog plc on the basis of the information contained in the Prospectus which is available from www.brewdog.com/equityforpunks. This is a financial promotion approved by RW Blears Ventures Limited (FCA No. 610217).