EQUITY FOR PUNKS DOUBLE REFERRAL POINT WEEKENDER
Equity for Punks is live! Click here to find out more about investing in BrewDog.
Equity for Punks is set to close in April, and with only a couple of months left to join us on the craft beer revolution we are having a final Double Referral Points Weekender. In case you aren't aware, whenever any of our shareholders refers a new investor to Equity for Punks, they get a Referral Point – and from five points (and up!) we will repay their dedication with a series of epic money-can't-buy rewards.
Between 12:00pm Friday 21st February and 11:59pm Sunday 23rd February, scoring those perks just got twice as easy.
And at the top of that reward tree? A weekend in Berlin on us for the top 10 referrers since July!
Click here to discover more about investing in BrewDog.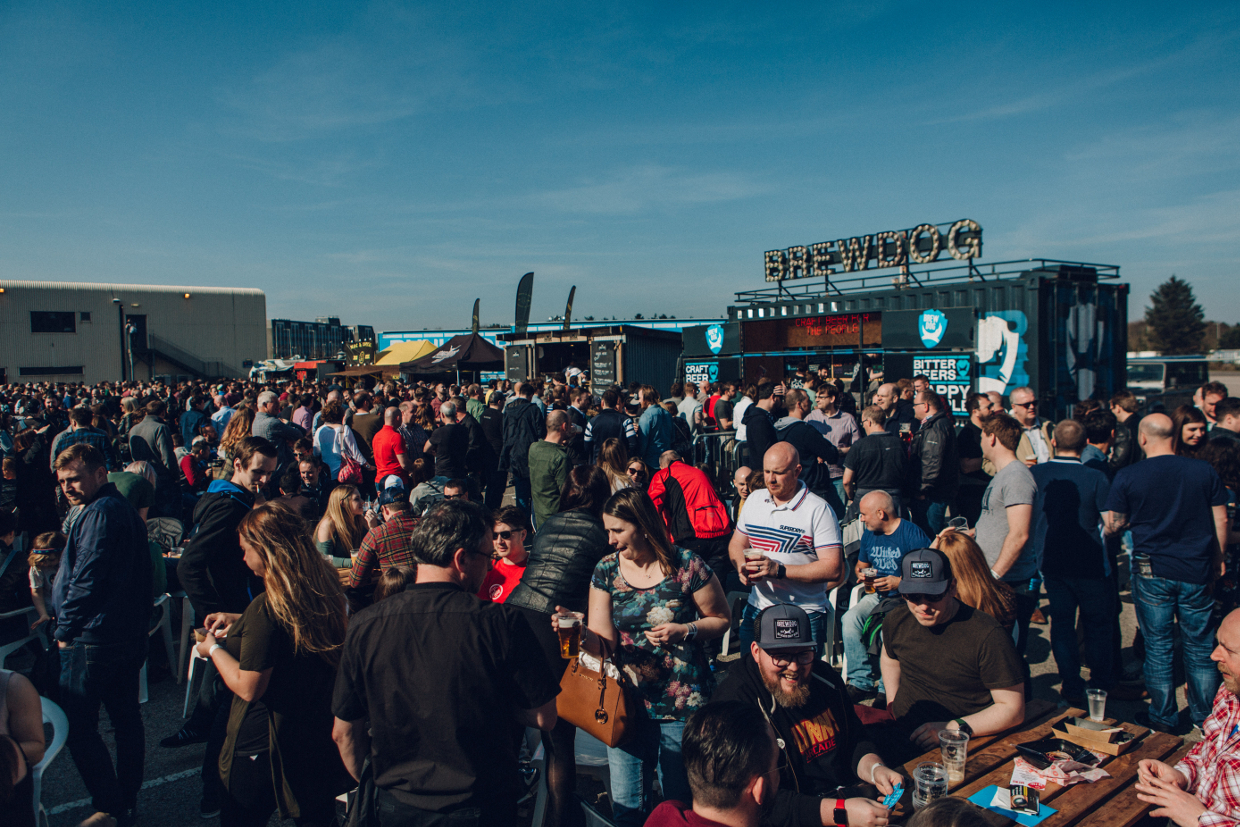 Simply share your unique Referral Code with anyone you know (you can find it on your account on brewdog.com) and when they invest and enter it, you'll bag not one, but two points!. Here's what awaits you, with a bit of sharing of that referral code this coming Double Referral Points weekender:-
5 Referrals - Three limited cans of 'Hello My Name is….' in your name, and a trio of cans of an exclusive beer brewed from BrewDog Columbus, Ohio!
10 Referrals – All of the above PLUS three bottles of an exclusive BrewDog barrel-aged beer and an Equity for Punks swag bag with a limited-release enamel pin set, bar blade and beanie!
20 Referrals – All of the above PLUS a limited-edition BrewDog Distilling Company Gin and a BrewDog jacket.
30 Referrals – All of the above PLUS a special Equity for Punks black card giving you one free pint of Punk IPA a month for life in any BrewDog bar!
40 Referrals – All of the above PLUS an invitation to a DogDay at our brewery in Ellon where you can brew an exclusive special-edition beer, take a VIP tour, and then enjoy a tasting session and dinner and a Q&A with our directors!
Berlin VIP Trip – Since July we have instigated a special leader board for referrals, with the top 10 referrers from 5th July to the scheduled close of Equity for Punks winning an incredible trip to Berlin, with all travel, accommodation, beer tours and food included!
Click here to discover more about investing in BrewDog.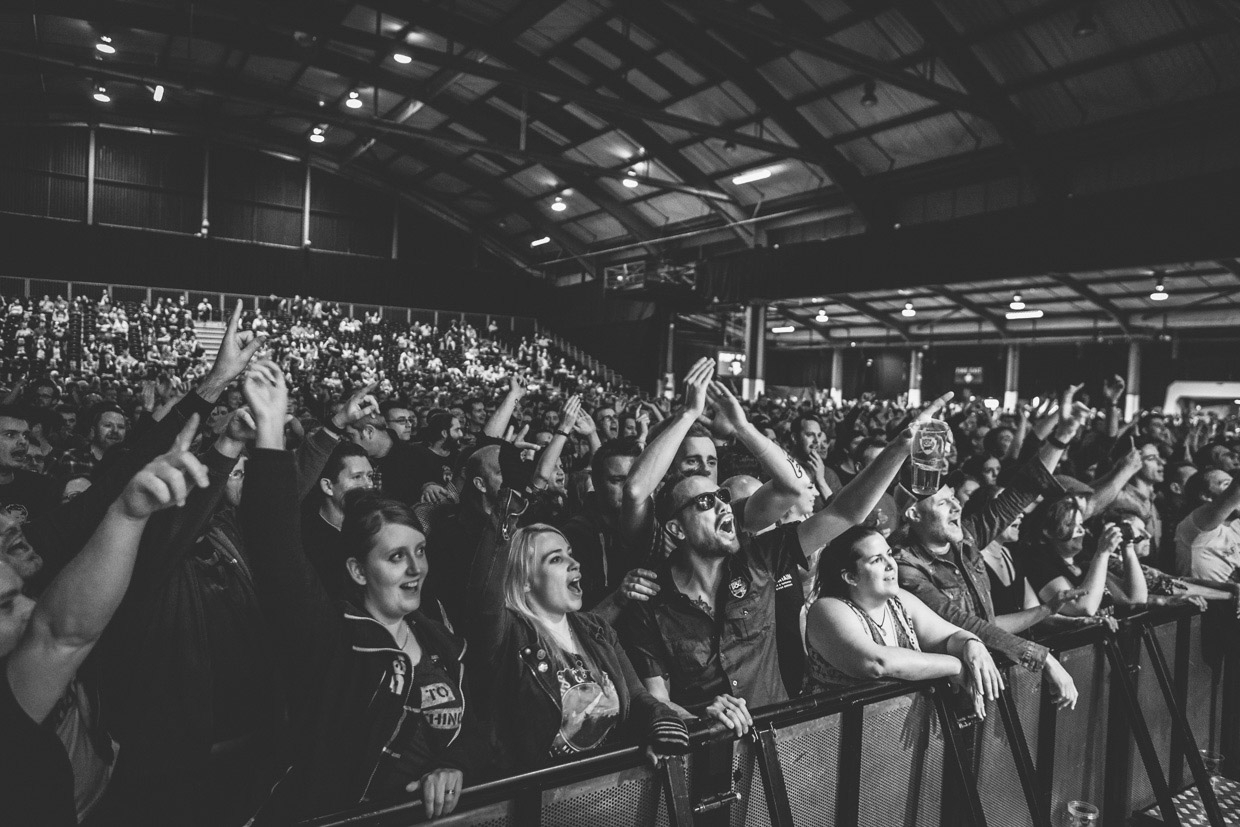 These rewards are an extra thank you from us for driving our mission of making people as passionate about great craft beer as we are – and they run alongside the many existing benefits of investing in BrewDog. Our Double Referral Points Weekender (noon Friday 21st February to 11.59pm GMT Sunday 23rd February) is a great time to spread the word and score yourself some incredible perks that you can't buy anywhere.
If you have any questions about this, or anything related to Equity for Punks, email equitypunks@brewdog.com and ask away!
Equity for Punks is live! Click here to find out more about investing in BrewDog.
IMPORTANT NOTICE: Investments should only be made on the basis of information in the prospectus available at www.brewdog.com/equityforpunks. The value of investments can go down as well as up and invested capital is at risk. Financial promotion approved by SPNV Limited (FCA no. 610217).
Anyone who refers a new person to invest in the latest round of Equity for Punks, that did not already hold shares in BrewDog through any round of Equity for Punks, will gain 2 x points for their referral if the investment is made between 12:00 on Friday 21st February 2020 and 23:59 GMT on Sunday 23rd February 2020. The new investor will also receive 2 x points for using a code when investing. Points for any other form of referral remain as per the standard rules. In order to receive double points, investments must be made by new investors only. All benefits will be issued at the end of this current raise.
The top 10 referrers between 5th July and end of the raise, who are eligible for the VIP Berlin trip, will be contacted by the email address linked to their investment w/c 6th April once the raise is closed and asked to confirm their place by 11th May 2020. Flights and accommodation will be paid and booked by BrewDog. On top of this, prize winners will receive a free meal, a beer tour and a brewery tour. If you cannot attend the dates of the trip, unfortunately this prize won't be redeemable at another time.