EQUITY FOR PUNKS DOUBLE REFERRAL POINTS!
Equity for Punks is live! Click here to find out more about investing in BrewDog.
Whatever your plans for the last weekend in October, get ready for twice the fun. The Equity for Punks Double Referral Points weekender is back! Alongside the many benefits of investing in BrewDog, our ground-breaking Referral Programme scores you money-can't-buy additional rewards when you refer new friends to invest in Equity for Punks. Referral points mean referral prizes – and every so often we like to double down on the excitement.
Between 12.00 Friday 25th and 23.59 Monday 28th October, reaching those rewards will be twice as easy.
If you're unfamiliar, anyone who invests in BrewDog receives a unique referral code that can be shared with friends, family, co-workers or anyone online. When those people invest they will have the opportunity to enter that code on their application, and doing so will score both of you a 'referral point' on your accounts (as a good deed, it works both ways).
The more points you have, the more prizess you qualify for – and they start at just five points accrued, so our Double Referral weekends are the perfect opportunity for you to spread the word about BrewDog and ace some amazing rewards at the same time. This upcoming weekender runs from 12:00pm on Friday 25th October to 11:59pm on Monday 28th October; a long weekend for you to truly leap up that Referrals Leaderboard.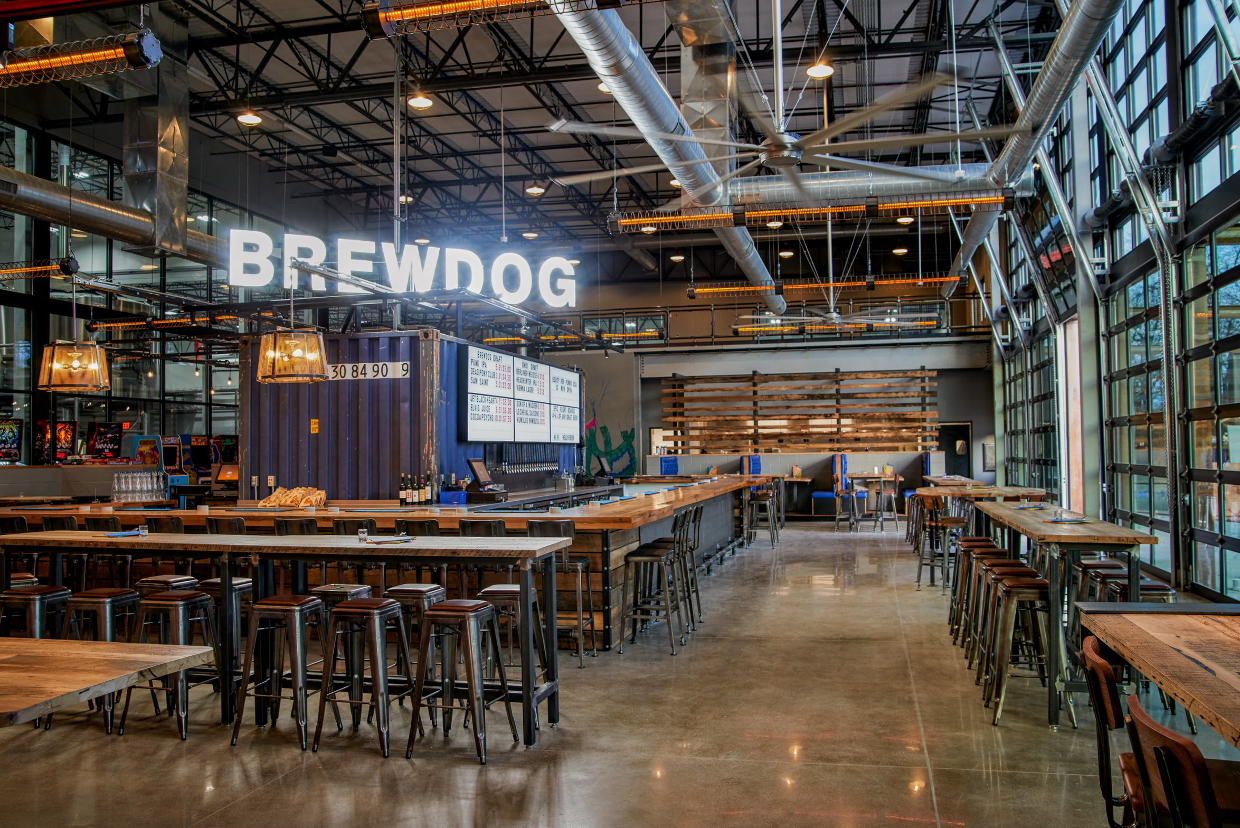 And here's what awaits you, with a bit of sharing of that referral code:-
5 Referrals - Three limited cans of 'Hello My Name is….' in your name, and a trio of cans of an exclusive beer brewed from BrewDog Columbus, Ohio!
10 Referrals – All of the above PLUS three bottles of an exclusive BrewDog barrel-aged beer and an Equity for Punks swag bag with a limited release enamel pin set, bar blade and beanie!
20 Referrals – All of the above PLUS a limited edition BrewDog Distilling Company Gin and a BrewDog jacket.
30 Referrals – All of the above PLUS a special Equity for Punks black card giving you one free pint of Punk IPA a month for life in any BrewDog bar!
40 Referrals – All of the above PLUS an invitation to a DogDay at our brewery in Ellon where you can brew an exclusive special-edition beer, take a VIP tour, and then enjoy a tasting session and dinner and a Q&A with our directors!
Click here to discover more about investing in BrewDog.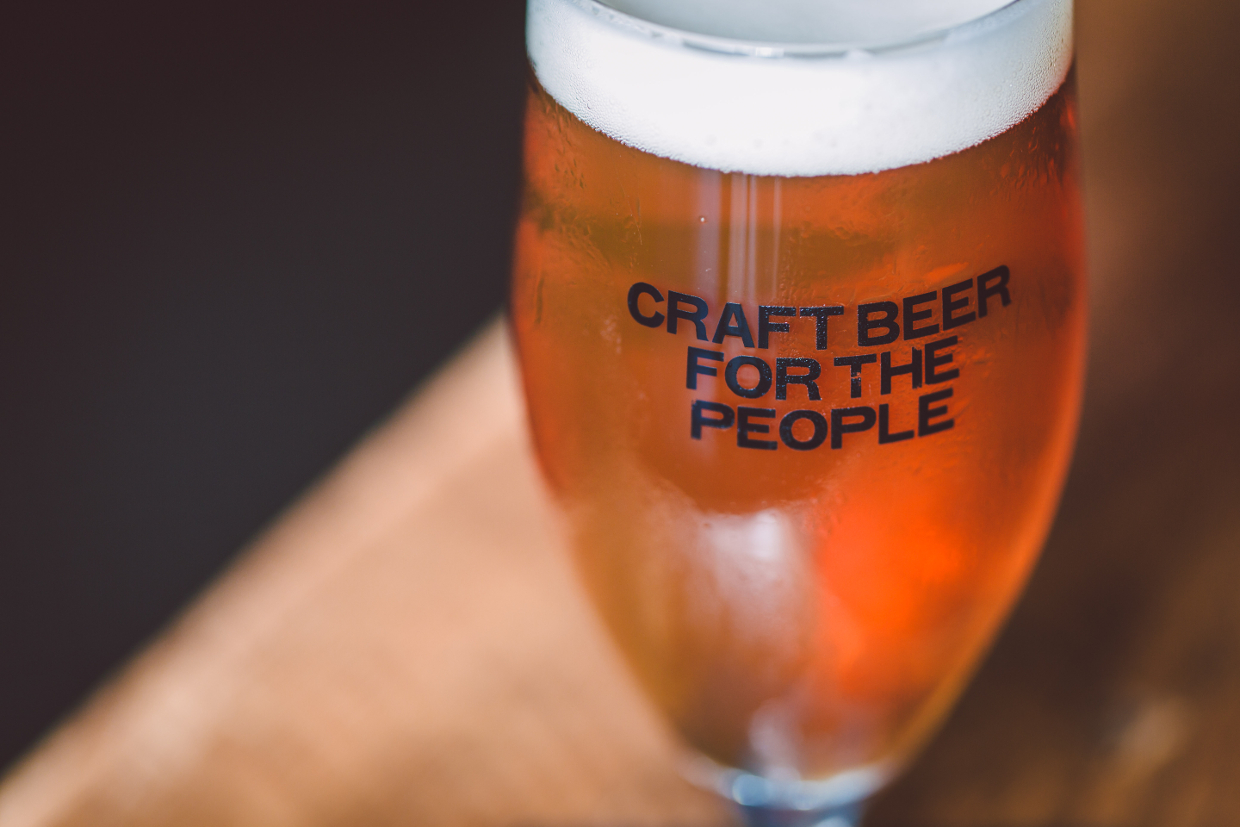 The Double Referral Weekend applies to all Equity Punks, from those who invested in us from our Fraserburgh days right up those who have joined us in this recent round. And these referral rewards are in addition to the other perks of becoming a BrewDog Equity Punk:-
• Exclusive first options on all our new beers
• Preview nights at every new BrewDog Bar opening
• Lifetime discount in all of our BrewDog Bars of up to 10%
• Lifetime discount in our online shop of up to 20%
• Free Equity Punk ID card with bar discount electronically stored
• A free copy of our book Craft Beer for the People
• A free birthday beer, every year, on us
• 10% bar discount when booking a table of 10 or more
• An invite (with a +1) to our amazing annual #PunkAGM
• Membership of our shareholder brewing collective
• …and for this round of Equity for Punks, entry into the BrewDog Millionaire competition
If you rack up enough referral points, we are also offering a very special prize for our top ten referrers overall involving our newly-opened BrewDog Berlin. Stand by for more details on that prize, and be sure to key in that one (long) weekend in which to get referring. The double points weekend will run from 12:00pm on Friday 25th October to 11:59pm on Monday 28th October.
If you have any questions about this, or anything related to Equity for Punks, email equitypunks@brewdog.com and ask away!
Equity for Punks is live! Click here to find out more about investing in BrewDog.
IMPORTANT NOTICE: Approved as a financial promotion by SPNV Limited (FCA no. 610217). Investments should only be made on the basis of information in the prospectus available at www.brewdog.com/equityforpunks. The value of investments can go down as well as up and invested capital is at risk.