Equity for Punks is now live! Click here to find out more about investing in BrewDog.
Faux Fox is a reinvention of what beer can be.
Driven by curiosity, we have discovered what is truly possible when you cast off the limitations of alcohol in a quest for the alternative. The answer is this; a ground-breaking bridge between the worlds of alcohol-free, soft drinks and sours. Faux Fox is out now.
And the hunt for an alcohol-free choice that delivers flavour is over.
You can buy Faux Fox Raspberry online here and in our UK Bars from this Saturday, November 23rd.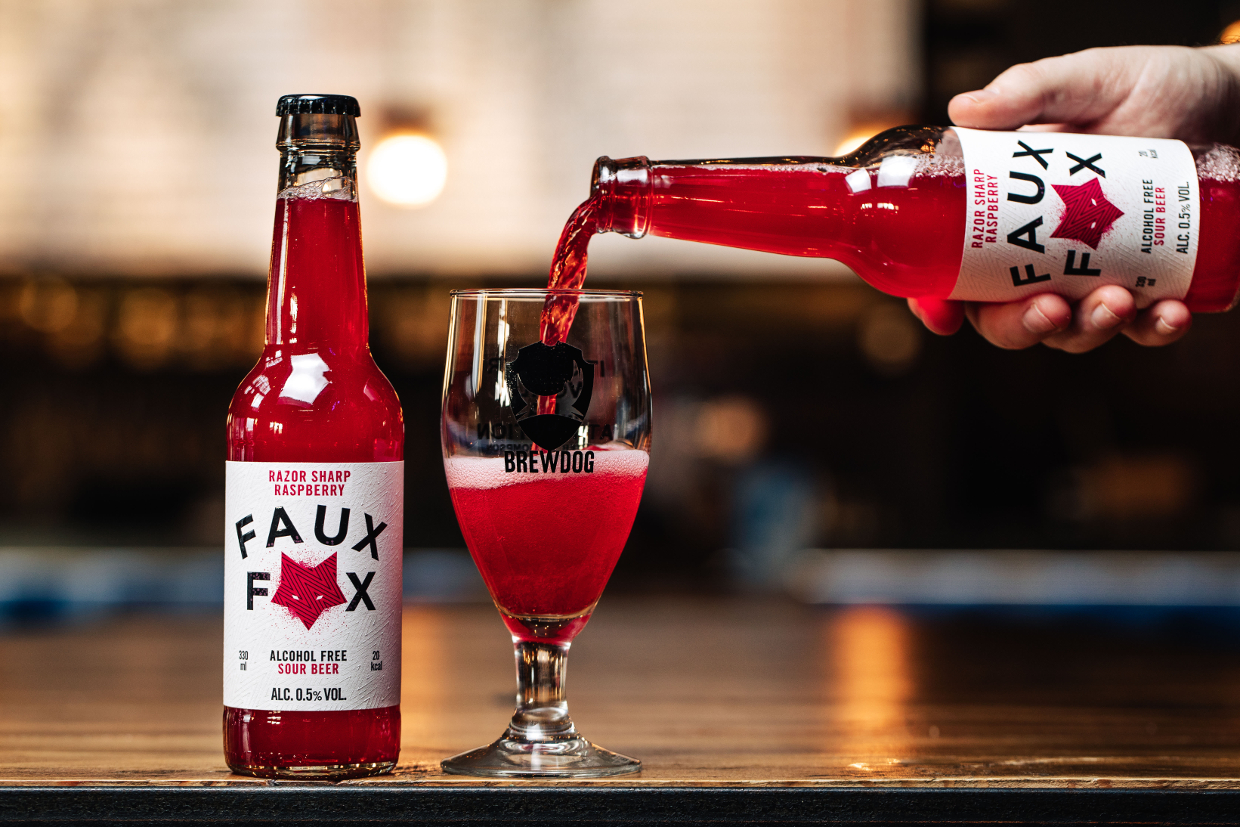 Faux Fox is a beer like nothing you've tasted before. It is an exquisitely sharp micro-fermented sour, in two refreshing flavours – Raspberry and Passionfruit & Peach. Each one is just 0.5% ABV and 30 calories.
A sea-change is taking place in how and why we choose to drink. Attitudes are changing as people increasingly socialise without the implied need to take alcohol. But many options seem like a consolation prize – beers stripped of their flavour, passion and integrity.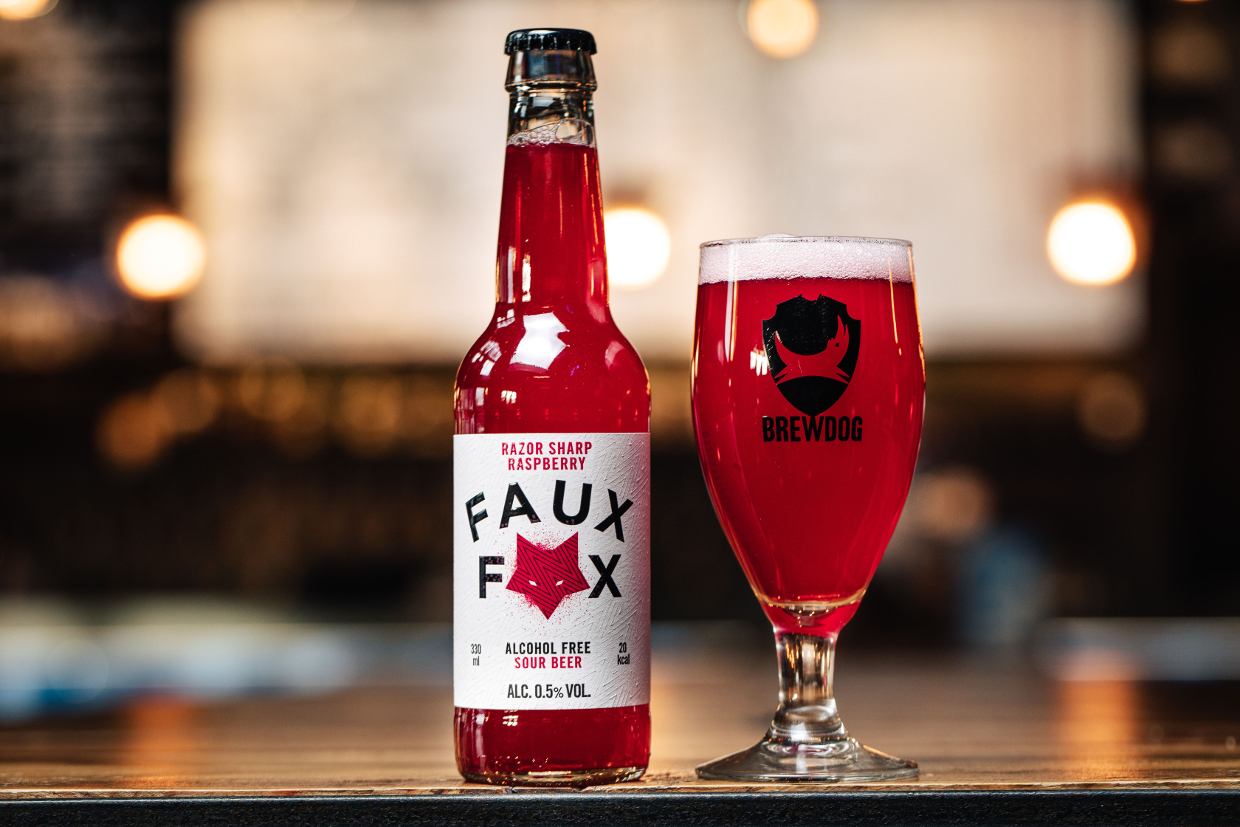 Faux Fox goes beyond beer, for those seeking an alternative. It is for anyone who believes that saying no to alcohol shouldn't also mean saying no to flavour.
We have crafted a pair of micro-fermented sours that exist for the tee-total, the crafty and the curious. Faux Fox is worlds apart; fruit-forward, refreshing and here to change the way you think about drinking.
Welcome to a very different animal.
Equity for Punks is now live! Click here to find out more about investing in BrewDog.
IMPORTANT NOTICE: Investments should only be made on the basis of information in the prospectus available at www.brewdog.com/equityforpunks. The value of investments can go down as well as up and invested capital is at risk.