FEBRUARY IN YOUR BREWDOG BAR
This year, February is gifting you an extra day – so we say put it and all the others in the month to good use at your nearest BrewDog Bar. Following on from a January that saw AF beers, brewery showcases, Freelance Fridays, Burns Night and more we are rocking just as busy a calendar this coming twenty-eight twenty-nine days.
Here's how February is set to play out in your local BrewDog Bar.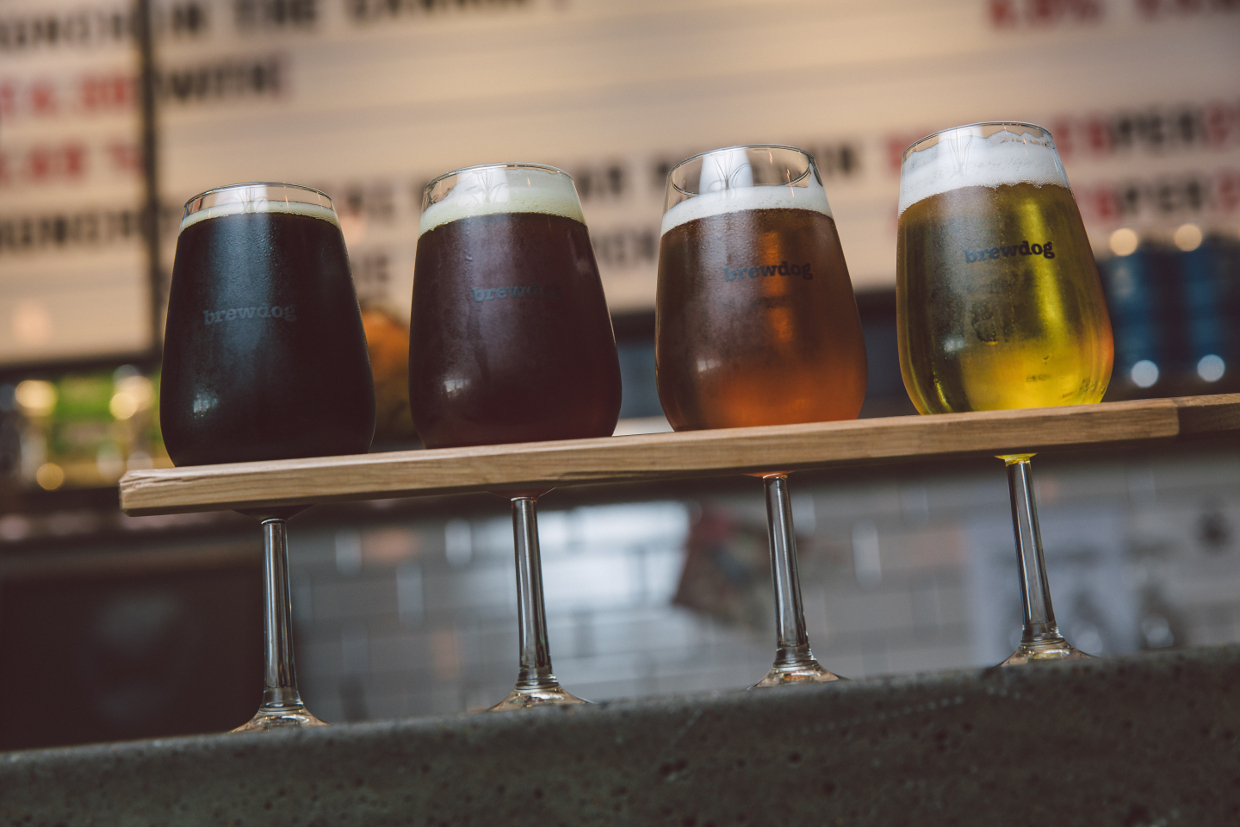 UK Craft Beer Fest (February 1st-29th)
First up, and for the entirety of the month, we are embracing the very best beer made on these islands. The UK craft Beer Fest is a celebration of home-grown craft beer, as each and every UK BrewDog Bar (with the exception of Edinburgh Airport) showcase the wares of 30 different breweries. Not to be outdone our bars in Europe are also pouring at least three taps devoted to UK craft beer for the whole month too!
You can check out the full details right here and get a run-down of the breweries taking part, which includes Burnt Mill, The Kernel, Buxton, Wylam, Cloudwater, Donzoko and more. Running all month, this is just another demonstration of how amazing the UK craft beer scene is as we move into 2020.
Six Nations Fanzones (February 1st - March 16th)
As we revealed last week, we are re-introducing our BrewDog Fanzones for the duration of the Six Nations tournament. For the past couple of years we have brought people together for the FIFA Men's and Women's World Cups, so we are extending our Fanzones from football to rugby!
We have a dedicated Fanzone page where you can check out the 18 BrewDog Bars who are showing the matches. As ever with Fanzone – these will be dedicated areas to enjoy the games, so if you want to grab a beer or two without watching the rugby, you can of course do that too.
Local Sunday (February 2nd)
The first Sunday of each month is Local Sunday – a day to support your favourite UK BrewDog Bar and score a reward for doing so. Since we introduced our bar-specific t-shirts we have seen a huge number sold in our bars (the only place you can buy them; they are not available online).
If you wear your tee to your local bar on the first Sunday in the month, you'll score 20% off your food bill as a thank you from us.* February's Local Sunday is right at the start – Sunday February 2nd – so pull on that badge of appreciation and let us give you a discounted brunch, lunch or dinner (or all three if you want to make a day of it).
Made for Us (February 6th)
We love collaborations – and we also love pouring special beers from around the world. Made for Us combines both of those things, as we unleash an exclusive beer on the first Thursday of the month that you can find nowhere else – created for us by an incredible brewery we love.
For February, the amazing Vault City are set to follow the likes of Northern Monk, Bearded Iris and Cloudwater. One of the best new mixed-fermentation brewers around, having recently relocated to Dundee they are creating must-drink beers – and from the 6th, you can get an exclusive Vault City Raspberry, Cherry and Strawberry mixed-ferm masterpiece also brewed with Vanilla, Cinnamon and Almond. One not to be missed.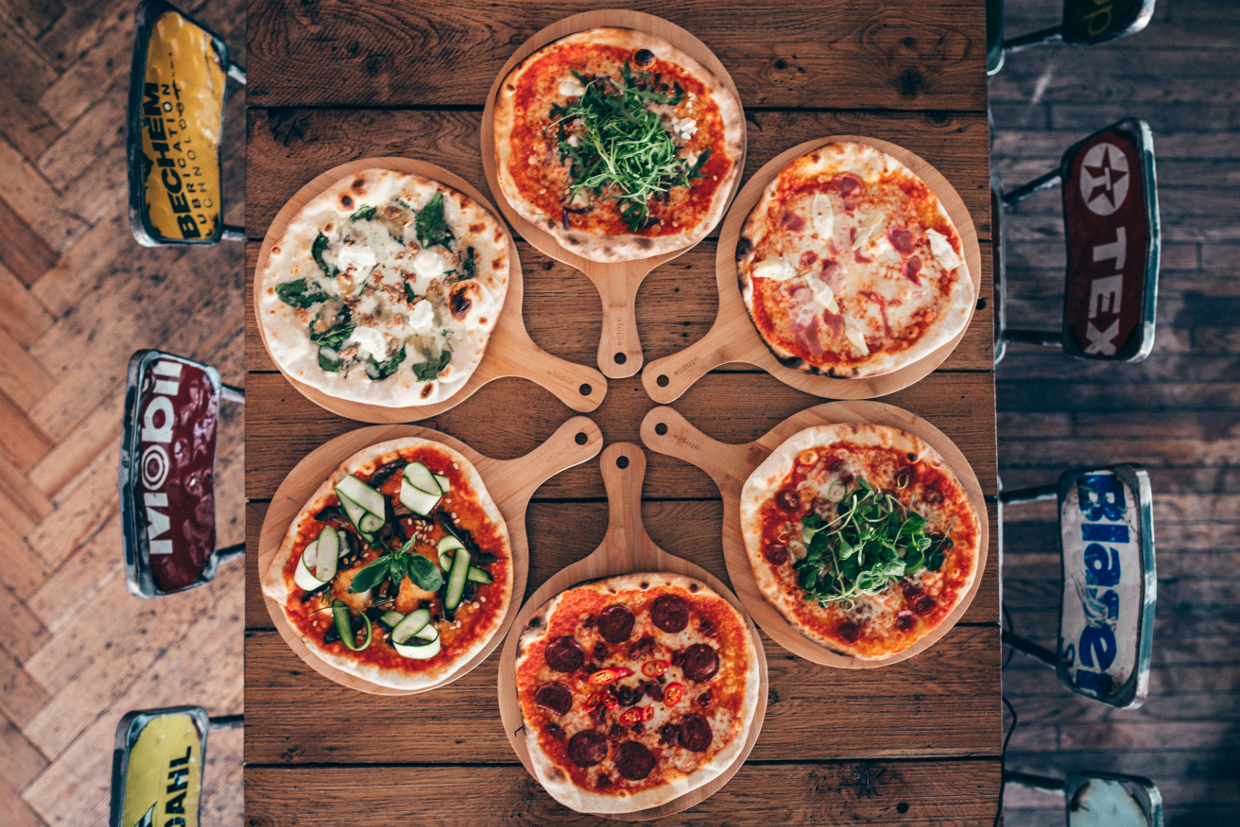 National Pizza Day (February 9th)
It should be every day really, but National Pizza Day is set to take place on the second Sunday in February. To celebrate, we are hosting the ultimate speed-eating test. How quickly can you eat a pizza? On the 9th, you can head along to any UK pizza-slinging BrewDog Bar, BrewDog Le Marais, BrewDog Berlin Mitte and DogTap Berlin and find out.
We are creating a specially-loaded super spicy pizza base and are taking names on a Leaderboard in each bar of those who can take it down the fastest. The winner will win a bar gift card (to maybe treat yourself to a pizza eaten in normal time), so get practicing and definitely don't eat pizza on February 8th. Unless you are in training.
Valentine's Day – Free Meals for Third Wheels (February 14th)
Finally, we are giving everyone the chance to share the love on the year's most romantic day. We are serving up free meals for Third Wheels on Valentine's Day – so if you are a couple bring along another and we'll treat them to a free burger or pizza. Just walk in or book in advance and let us know who the lucky person is! We are also spreading the romantic word to a dozen of our European bars, so check this link for details!
More events will also happen in February – it may be the shortest (even in a leap year) – but you can rest assure that there will always be something going on in your local BrewDog Bar.
*20% discount on food is available on the first Sunday of every month and does not stack with any other discounts or promos (including Equity Punk discount). T-shirt must match the bar! (i.e. a Shoreditch tee in Seven Dials will not get a discount).