GERMANY JOINS THE SPACE RACE
Equity for Punks is live! Click here to discover more about investing in BrewDog.
At the weekend, what would have been one small beer for (a) man became a giant leap for mankind. As we gathered with our new friends and neighbours for the Grand Opening of BrewDog Berlin, we decided to hold another kind of launch to celebrate. In the year that marks fifty since the moon landings, we did our bit for the German space race and launched a Dortmunder into the stratosphere.
And we can reveal that our daring Lagernaut returned to land, safe and sound.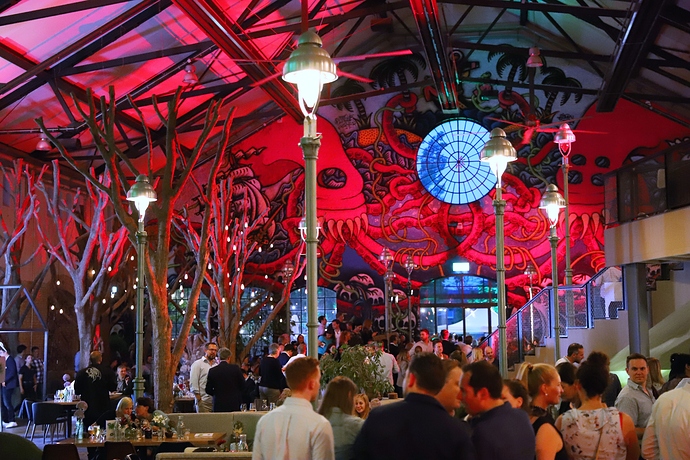 Our first European Annual General Mayhem was an incredible day that saw our Mariendorf brewery, taproom and gardens host over 2,000 people who enjoyed bands, street food and awesome guest breweries including local legends BRLO and Fuerst Wiacek. It was great to see so many people have a brilliant time with us as we kick-started our European adventures.
In the run up to the opening our Berlin Prototype Challenge pitted three classic German styles against each other, to find one that would join our line-up of beers pouring from DogTap Berlin as a regular addition. The winning beer was the dry-hopped Dortmunder Export, so we decided to export it a little further than usual. To the stratosphere.
James and Martin were on hand to do the honours and lead the countdown, and our Dortmunder – now named Kiez Keule – was sent on its way into the heavens. The beer flew for over two hours and reached an altitude of 110,350 feet (33,634m), three times the height of a cruising Boeing 747. We always say cold beer is better for beer quality – up there our Dortmunder chilled out at -55°C (-67°F) – before returning to Earth at a speed of 108mph (174km/h).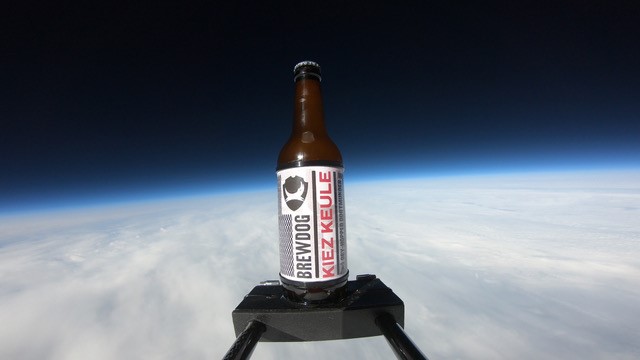 It then parachuted gently downwards and landed safely on the roof of a building 40 miles away from DogTap in Eberswalde. Thanks to the heroics of the local fire brigade at Freiwillige Feuerwehr Finow, our Dortmunder, camera and capsule were recovered safely (we will be sending the guys some beer as a thank you). The balloon is fully biodegradable and everything else will be used again – we will be putting the intrepid Kiez Keule on display at our Berlin beer museum.
Thanks to everyone who came out to support our opening of BrewDog Berlin – we had an absolute blast partying with you and making new friends amongst our neighbours in the German capital. DogTap Berlin is now open for beer, food and all round good times at Im Marienpark 23, 12107 Berlin and amongst our beers proudly brewed there will be one that has been (nearly) to space and back; our Dortmunder Lagernaut Kiez Keule.
Equity for Punks is live! Click here to discover more about investing in BrewDog.
IMPORTANT NOTICE: INVESTMENTS SHOULD ONLY BE MADE ON THE BASIS OF INFORMATION IN THE PROSPECTUS AVAILABLE AT WWW.BREWDOG.COM/EQUITYFORPUNKS. THE VALUE OF INVESTMENTS CAN GO DOWN AS WELL AS UP AND INVESTED CAPITAL IS AT RISK.