HOP ROCKER AND TOKYO* DEATH
Burn's Night is here; and for anyone contemplating celebrating the life and times of the bard of Scotland in our UK Bars we also have two other very special reasons to join us. Pouring from our taps tonight we will have the reappearance of an all-time BrewDog classic and an all-world collaboration with the mighty Northern Monk. It's going to be quite the Friday.
Tokyo* Death and Hop Rocker are out now.
Hop Rocker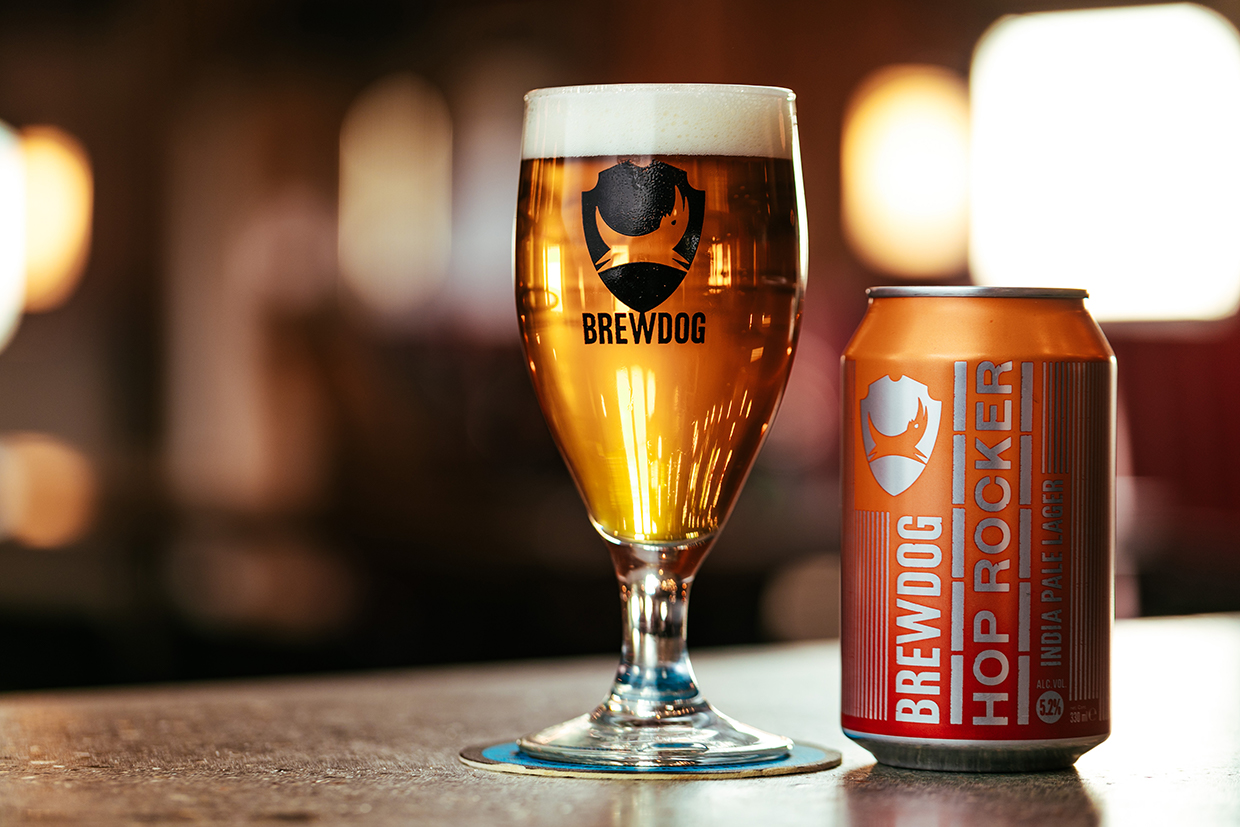 All our beer is available online here.
The fourth beer we ever brewed first appeared from our Fraserburgh brewhouse back in April of 2007. Fast-forward twelve years and our debut lager appears again as the first seasonal for 2019. Hop Rocker is a high-impact, hop-forward India Pale Lager brewed with Pilsner, Carared and Munich malts and sparked into life thanks to Cascade, Spalter and Hallertauer Taurus. The result is a hopped-up hybrid that brings aroma and flavour from two very different points of influence.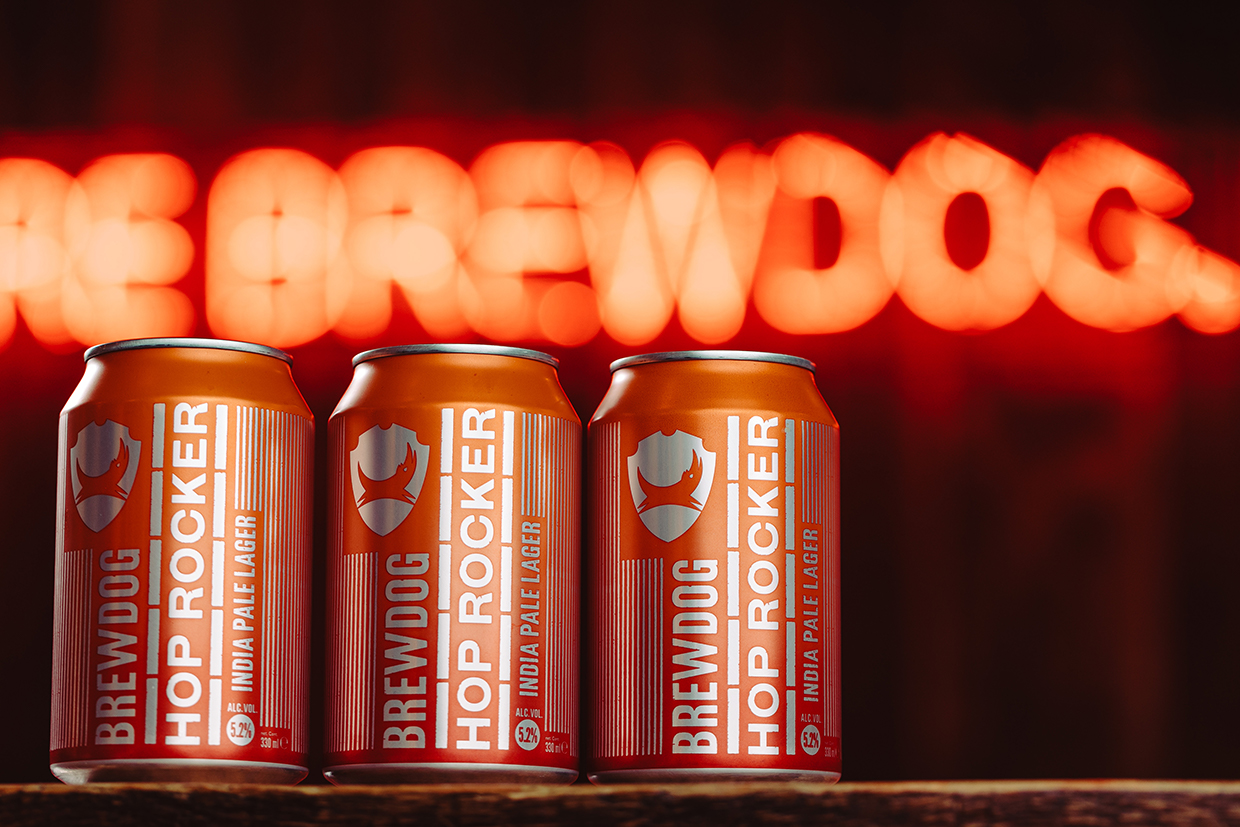 The malt base gives Hop Rocker a balanced complexity of toasted bread and caramel before the pairing of US and German hops arrives to complement thanks to floral, citrus and peppery spice notes. As befits a crossover between lager and India Pale Ale, the bitterness is moderate and the carbonation dry and high. Let the good times roll (again) on draft today from our UK BrewDog Bars, and you can also buy Hop Rocker in cans and 660ml bombers online.
BrewDog vs. Northern Monk - Tokyo* Deathe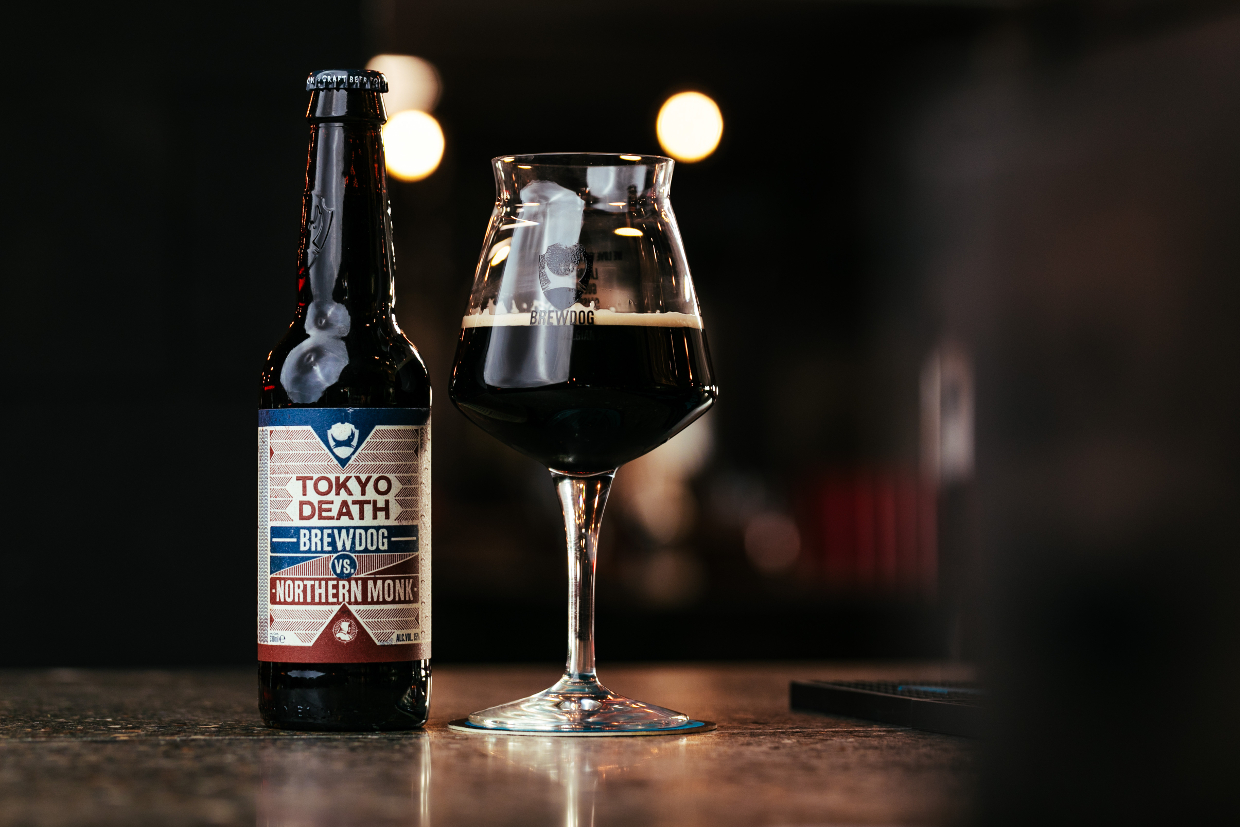 You can buy Tokyo* Death online here
As we revealed a fortnight ago, we are already charging ahead with our collaborative plans for 2019. In fact, only yesterday we welcomed Verdant Brewing Co to Ellon to join forces – but that's another story, to be told later. The second beer launching today sprang forth back in November when we were joined by the new pride of Leeds, Northern Monk, in our brew HQ. The brothers Bisset came to Ellon and we created a mash-up of our two most powerful regular releases – Death and Tokyo*.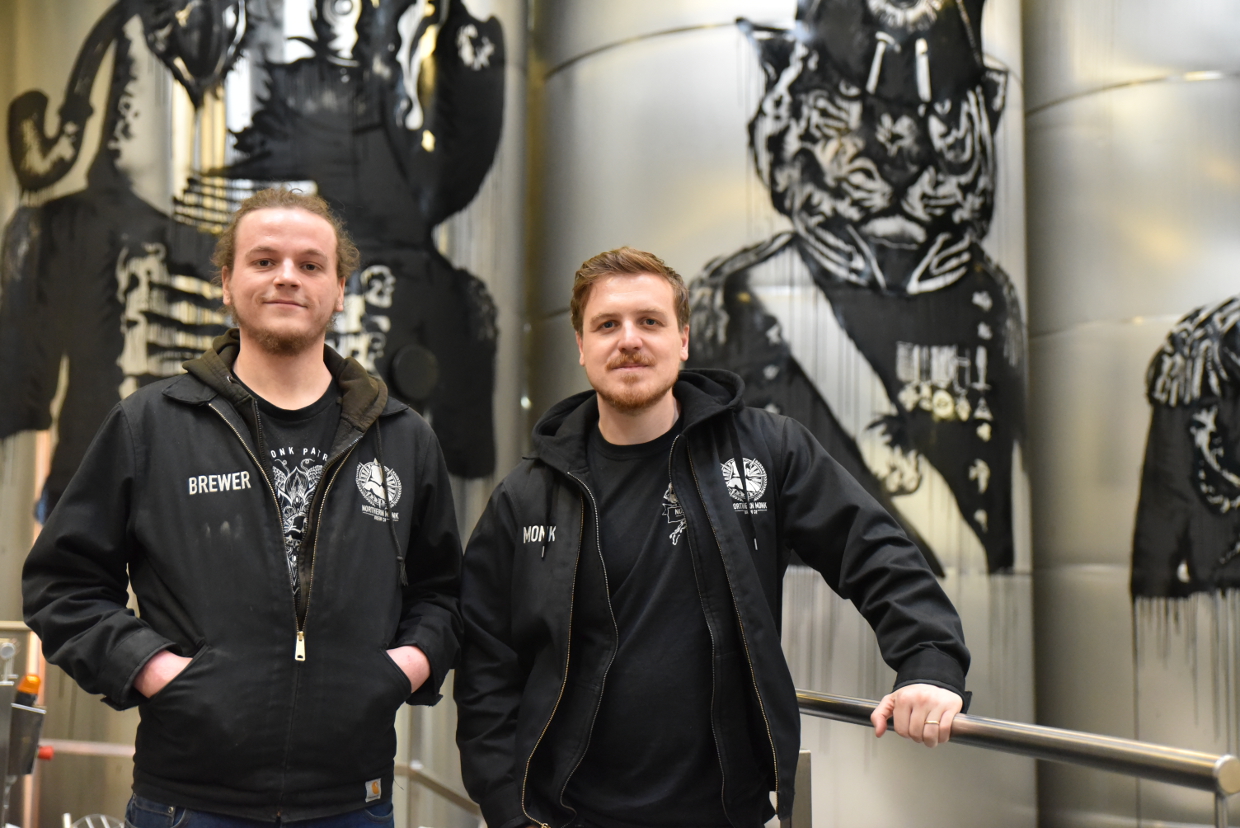 Northern Monk are masters of the dark malt – in fact, they run an entire festival dedicated to it (Dark City) so a pairing of imperial stouts was the only course our collaboration could take. And what a result. Tokyo* Death is colossal. 15.0% ABV, seven different malts and an ageing potential well into the next decade; this beer is full-bodied, intensely roasty and lifted even further by jasmine and cranberry leaving a tartly bitter, floral aftertaste to mingle with the deep darkness.
Both beers are live in our online shop right now and all will also be pouring across our UK BrewDog Bars from 6pm tonight, Friday 25th January. Tokyo* Death would make an incredible pairing to a peated single malt, for those looking to toast the Bard. Let us know as ever your tasting notes in the comments below!