LAST MINUTE GIFTS FROM BREWDOG
With seven days until the biggest day of the year, if there are people on your gift list yet to be ticked off then time is running out. But don't worry! If you (or they) live in the Mainland UK, we can help you make their Christmas one to remember! Just find the perfect gift for them in our online shop and select 'Next Working Day' delivery before Wednesday 19th December. And boom, your gift will arrive in time to beat Santa down the chimney.
You can finish that Christmas shopping in a few clicks. Let's take a look at a few suggestions!
Craft Beer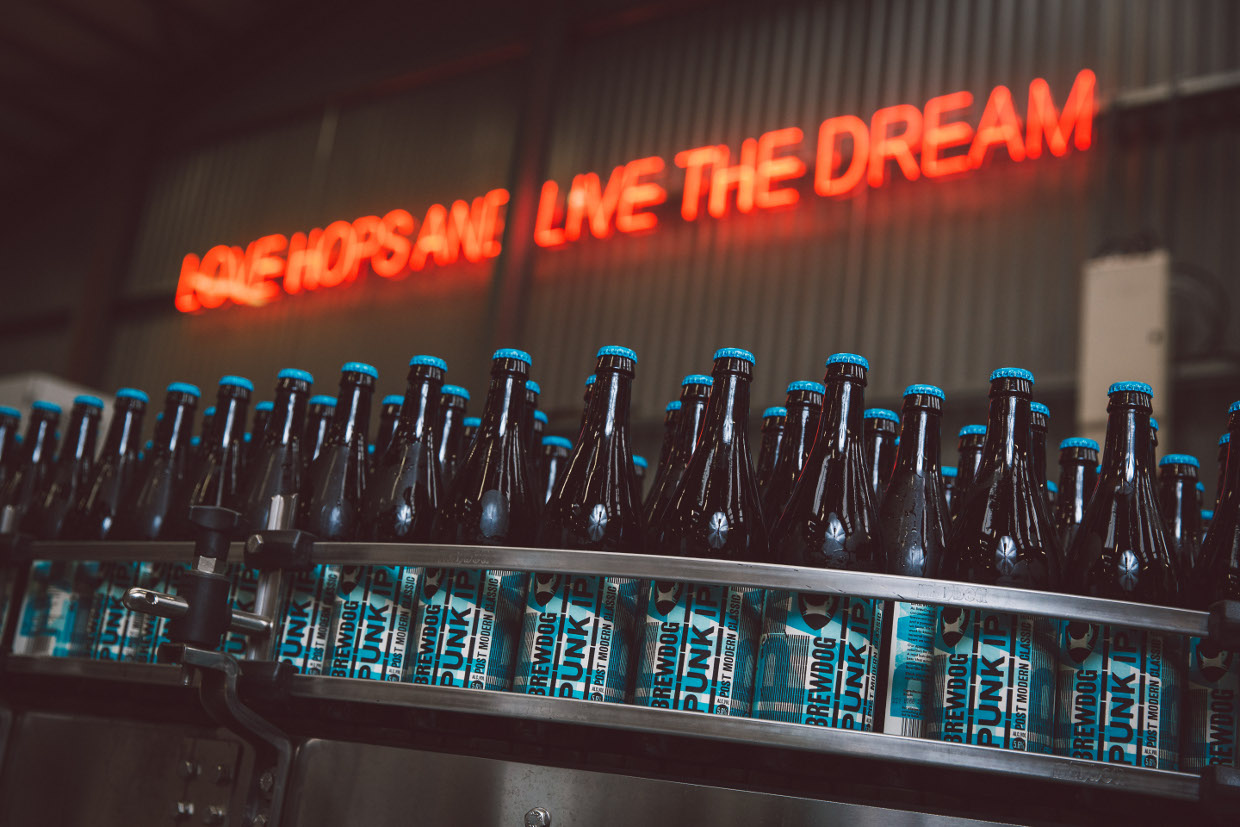 The obvious answer. Who doesn't love amazing beer at Christmas? Whether buying for a craft-converted relative or someone who has yet to begin that journey, we have all kinds of incredible beer in stock right now. To introduce someone to craft beer check out our Sharing is Caring Case which includes six large-size 660ml sharing bottles to pour generously and share the love.
Hosting a party? We have just added a Crowd-Pleaser Case featuring Punk IPA and LoneWolf G&T! Speaking of parties – with Hogmanay on the way we have bundled together four of our 12 Beers of Christmas cases into one fridge-busting delivery that will see your get-together instantly elevated thanks to nearly fifty cans of craft beer. And to celebrate we have added free UK shipping!
Single bottles or cans are also great stocking fillers so check out the brand new BA Ten Ton Truck Christmas Edition, our Imperial Red Ale Totem (think Double 5AM) and our latest Paradox is also live in stock! For guest beers you can check out our brand new arrivals right here, including a re-up from the masters at Schneider (including the mighty Aventinus) and new beers from Dugges, Burnt Mill, Mikkeller and more.
Merch
If you're after stocking fillers then we have you covered to the fullest extent – in fact, we have just introduced our BrewDog Stocking Thriller which includes our brand new Christmas stocking and a selection of gifts with which to stuff it! Beer, LoneWolf spirits miniatures, stickers, key chains – everything to prepare a ready-made, ready to open first gift on Christmas morning!
If you read our Festive Merch update blog recently then there's another addition that arrived just after we went to (virtual) print – we have included our first ever black and white striped tee replete with epic Blood Sweat and Beer logo on the chest. A unisex fit we have every size still in stock for this unique BrewDog tee.
We have also dialled in another hoodie, because you can never have to many of them – so if you live in the Mainland UK your nearest and dearest can stay warm this winter thanks to our new Navy Fleece-Lined Hoodie that sports a BrewDog logo on the chest and cosy Sherpa fleece lining inside. One to wear at the first beer festival of 2019, maybe?
Glassware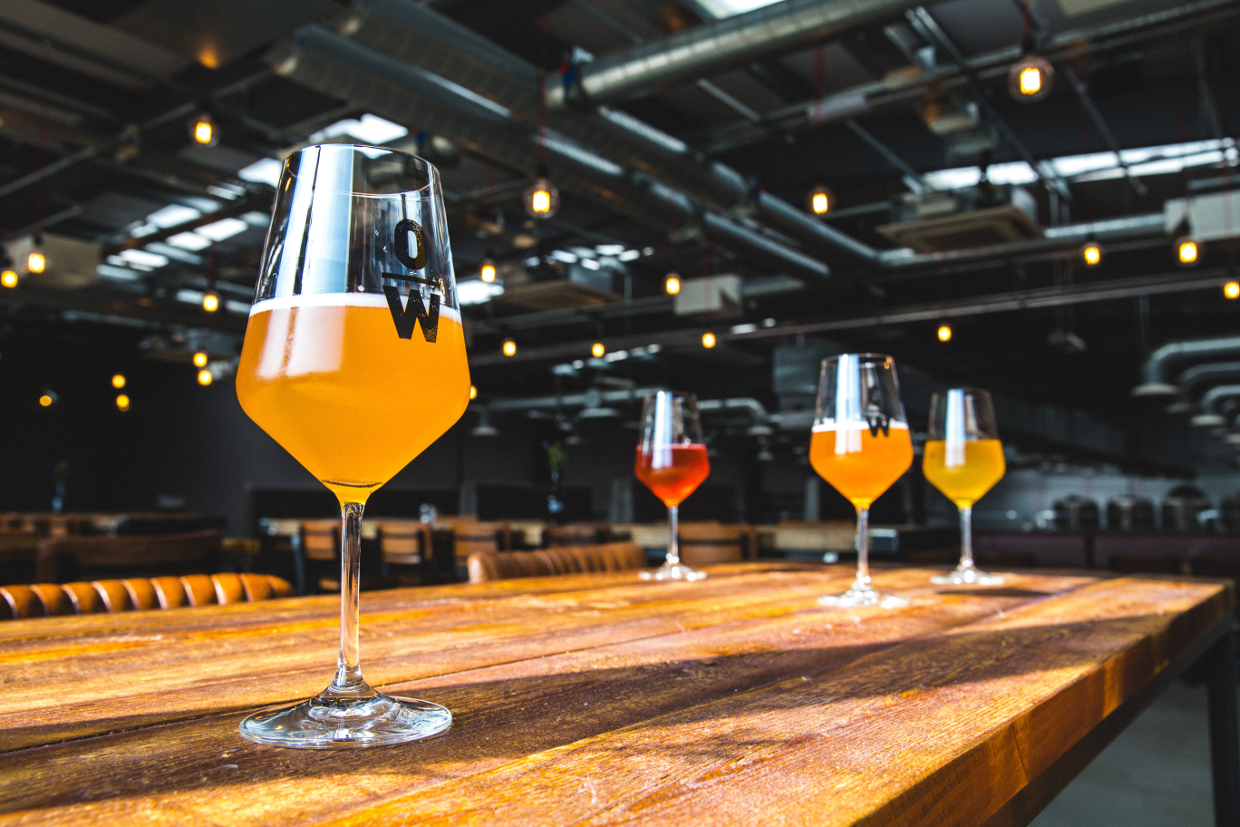 With a few days to go before Christmas we have been hard at work sourcing more epic glassware for your festive and New Year beers, particularly the special ones you choose to mark this time of year with. So we have just added the much asked-for BrewDog OverWorks stemmed glass (pictured) that has markings at the 1/3, half and 2/3 pint measures making it perfect for those long-cellared Belgian beers in your immediate plans!
We also have more stock just arrived of our ever-popular Mosella-style tasting glasses. These simple but essential 1/3 pint measure glasses can be your workhorse when it comes to everything from imperial stouts to big IPAs and even sours. Plus we have new stock of our flight board set where you get four of the glasses and one of our bar-ready wooden paddles to present the ultimate beer tasting at home!
In other glassware news we have also received more stock of our BrewDog Glassware Kit, the boxed set that includes a Teku glass, a pint glass, a 2/3 pint stemmed schooner and an IPA glass. If ever there was a single set of glassware to cover all bases then this is the one to go for...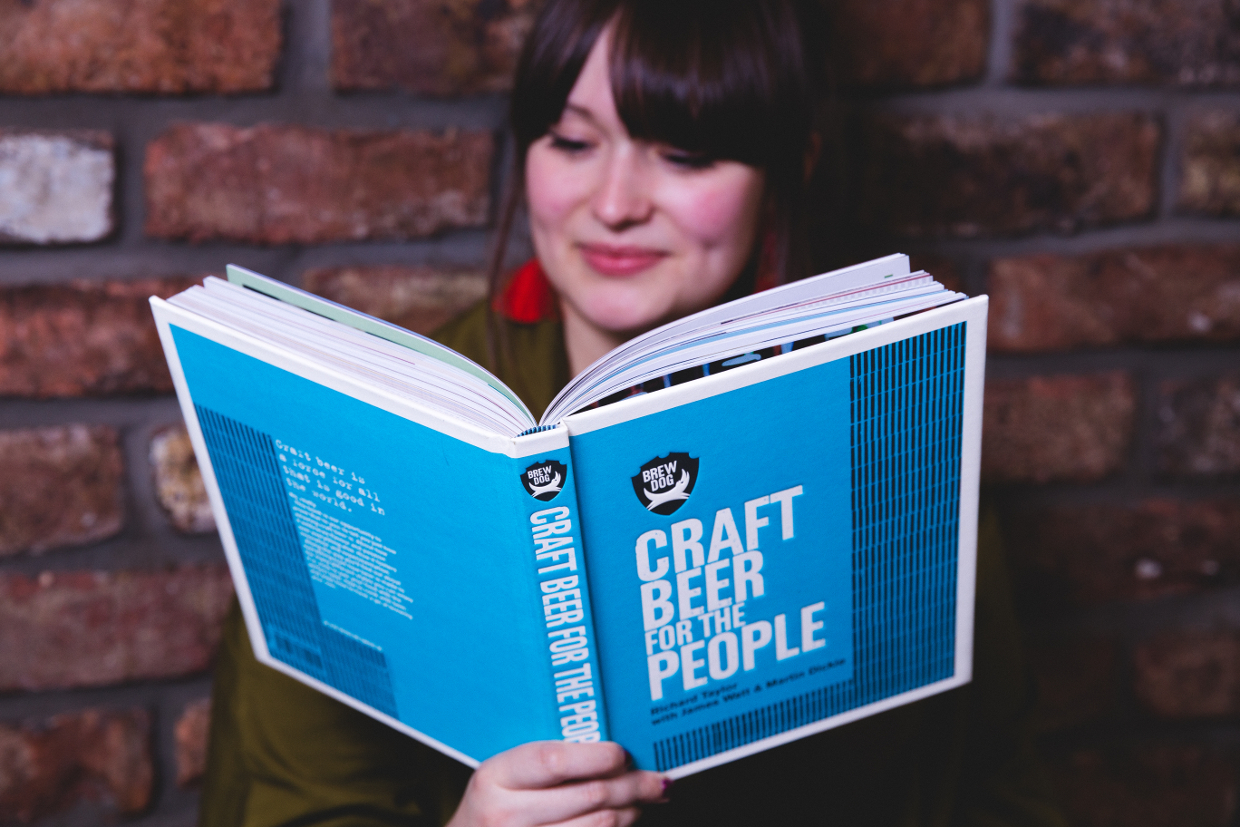 Our online shop has all kinds of other gift ideas including clothing, accessories, books and more. If you live in the Mainland UK then you have until tomorrow (Wednesday 19th) to check out and still score your gifts before Christmas, if you check 'Next Working Day' delivery. Also if you are super last-minute and love flying by the seat of your pants, UK Mainland customers can order before 12pm on Friday 21st December and still be OK – as long as you choose 'UK Mainland Saturday'.
Happy shopping! If you have any queries or questions about our merch or anything to do with our online shop, then email onlineshop@brewdog.com and they can help you out.