Equity for Punks is live! Click here to find out more about investing in BrewDog.
Each year we invite you, the people who drink our beer, to select every aspect of a new release, from the overall style to the final artwork. And each year you vote in your thousands to make it happen. #MashTag is craft beer for the people, by the people. It is liquid democracy in action. And the latest iteration is out now. #MashTag 2019 is ready and waiting.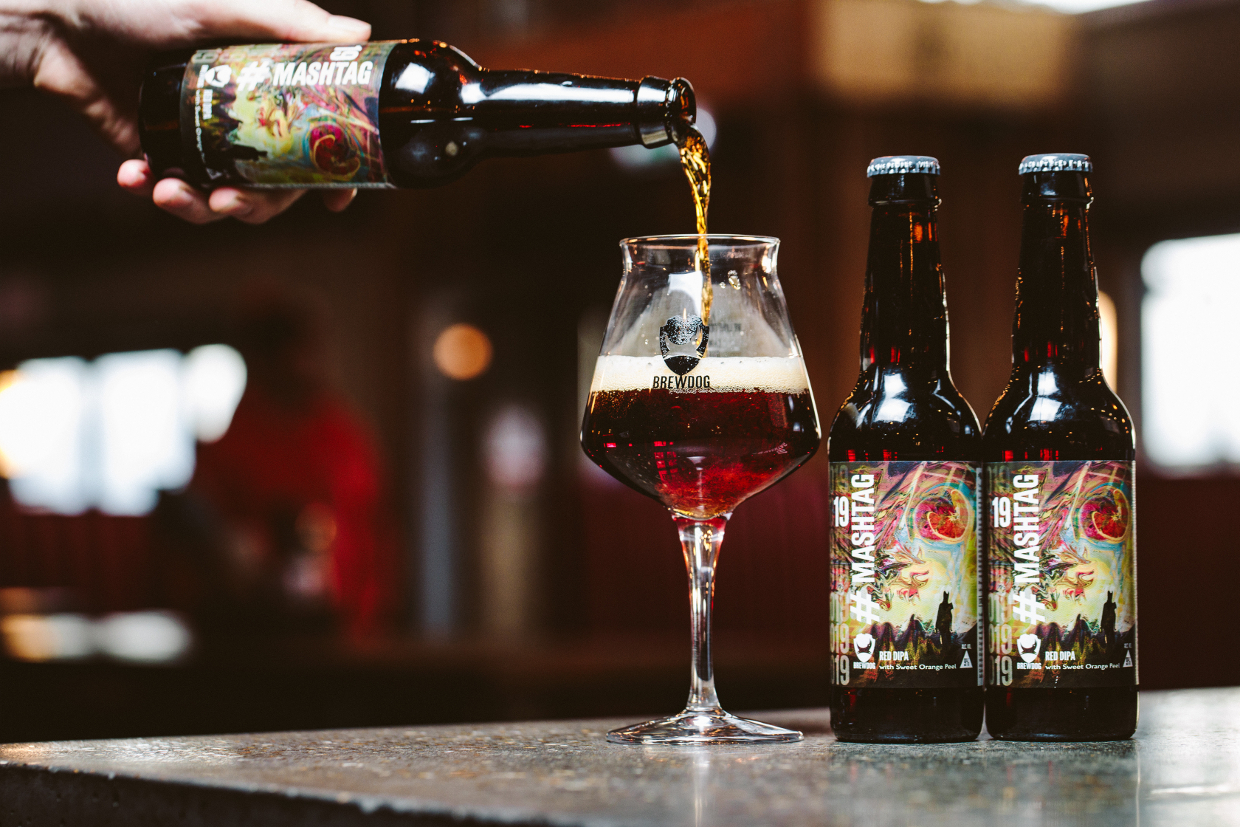 #MashTag 2019
You can buy #MashTag 2019 online here
For #MashTag 2019 you outdid yourselves, every single one of you who joined our week-long series of polls back at the start of September. Once the hop-dust had settled the beer that ended up forming itself around your choices was a 9% ABV Red Double IPA loaded with American hops, guava & sweet orange peel and topping out at 100IBU. And it launches online today.
The sixth running of our crowdsourced brew, this year's #MashTag is powered by that all-American muscle quartet of Citra, Simcoe, Cascade and Chinook. The pride of the Pacific Northwest gives layers of citrus and pine, and a huge hit of bitterness that reaches off the scale to complement the toffee and caramel backbone from the five-strong malt bill. At 9.0% ABV, this is a big beer, and one elevated higher thanks to tropical notes from the guava on the finish.
Sporting label art designed by Nathan Williams, also selected by you guys, #MashTag 2019 is available to buy online now and will be pouring from our UK Bars from tonight, Thursday 7th November, at 6pm.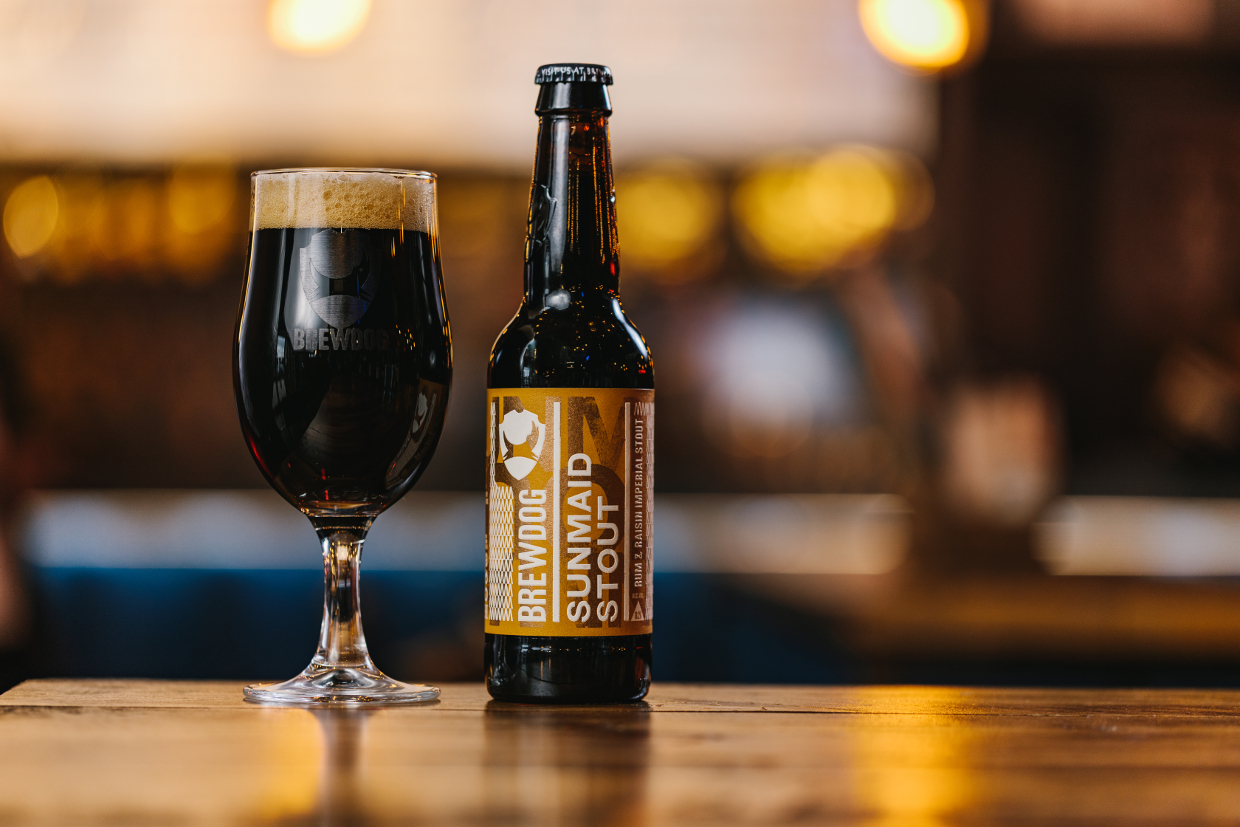 Sunmaid Stout
You can buy all our beer online here
Also out today is a re-brew of a beer that first left our brewhouse in December 2011. Sunmaid Stout is a 10.2% ABV Rum & Raisin Imperial Stout, with a finish arriving as warm and welcome as a Californian sunset. Originally released as 'Chris from Stone's Stout' after Chris Sartori who designed the recipe, this beer returns with more of the same dark fruit, chocolate and dark coffee bitterness front and centre. A hit of citrus from Simcoe then arrives to offset the dark, juicy berry fruit finish.
You can check out all of our latest beer releases online here and if you head to one of our UK BrewDog Bars tonight (Thursday 7th) they will also be pouring two other new arrivals…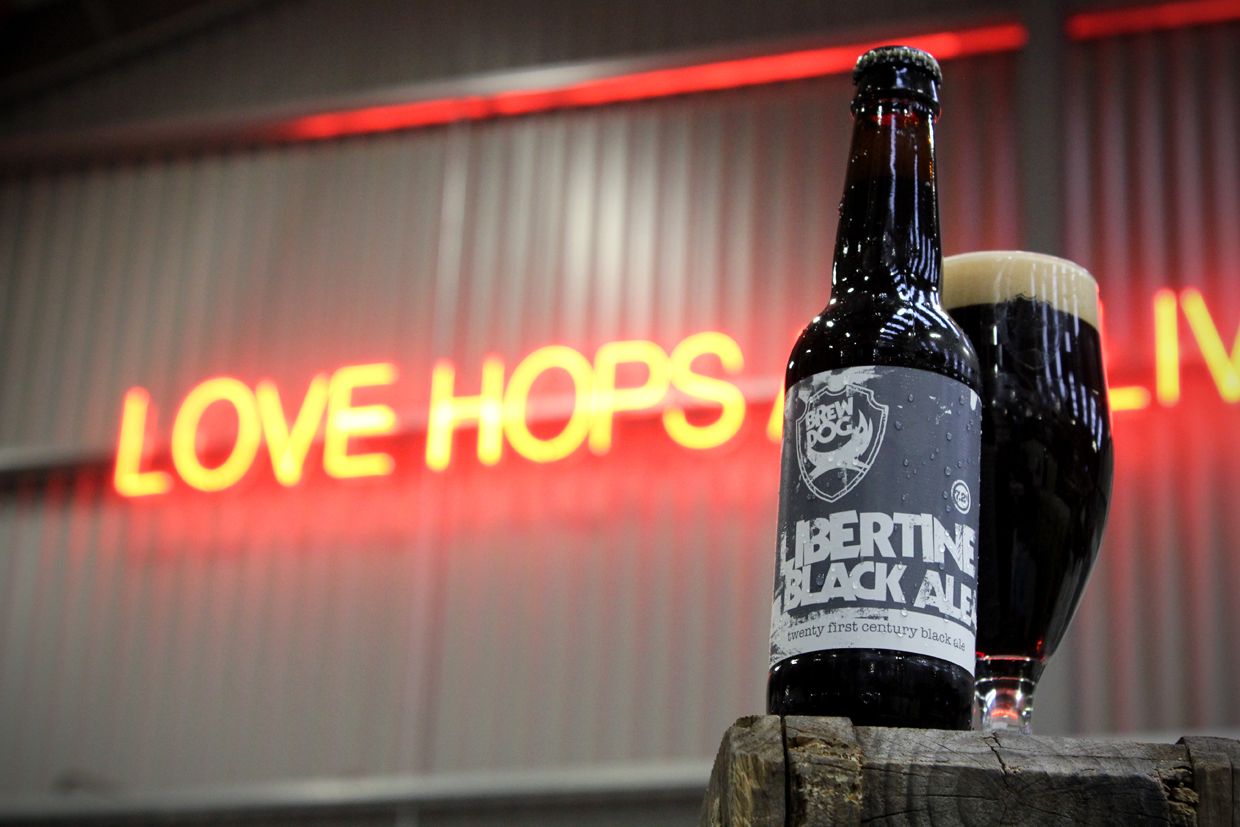 First up is the new BrewDog Cask release – Libertine is back, and tasting amazing on cask! (Just call it a #BIPAComeback). Also, the first Thursday in the month means it's Made for Us time – and this one is truly epic – from tonight at 6pm our UK Bars will be pouring a Double IPA brewed for us by the incomparable Cloudwater. This 8.5% ABV DIPA is hopped with Citra, Motueka and Ekuanot and is one not to be missed…
Equity for Punks is live! Click here to find out more about investing in BrewDog.
IMPORTANT NOTICE: Investments should only be made on the basis of information in the prospectus available at www.brewdog.com/equityforpunks. The value of investments can go down as well as up and invested capital is at risk.