#MASHTAG 2019 LABEL VOTE!
Equity for Punks is live! Click here to discover more about investing in BrewDog.
A fortnight ago we rounded out another year's #MashTag voting, as hundreds of you exercised your democratic right and formulated 2019's people-powered collective brew. With every aspect of #MashTag up for a public vote, we sat back and watched as the style, malt bill, hopload and twist were decided upon – and what a potential beer you came up with. #MashTag 2019 will be a 9% ABV Red Double IPA with American hops, 100IBU and loaded with guava & sweet orange peel.
But there's one item of business left. We need you to pick the label!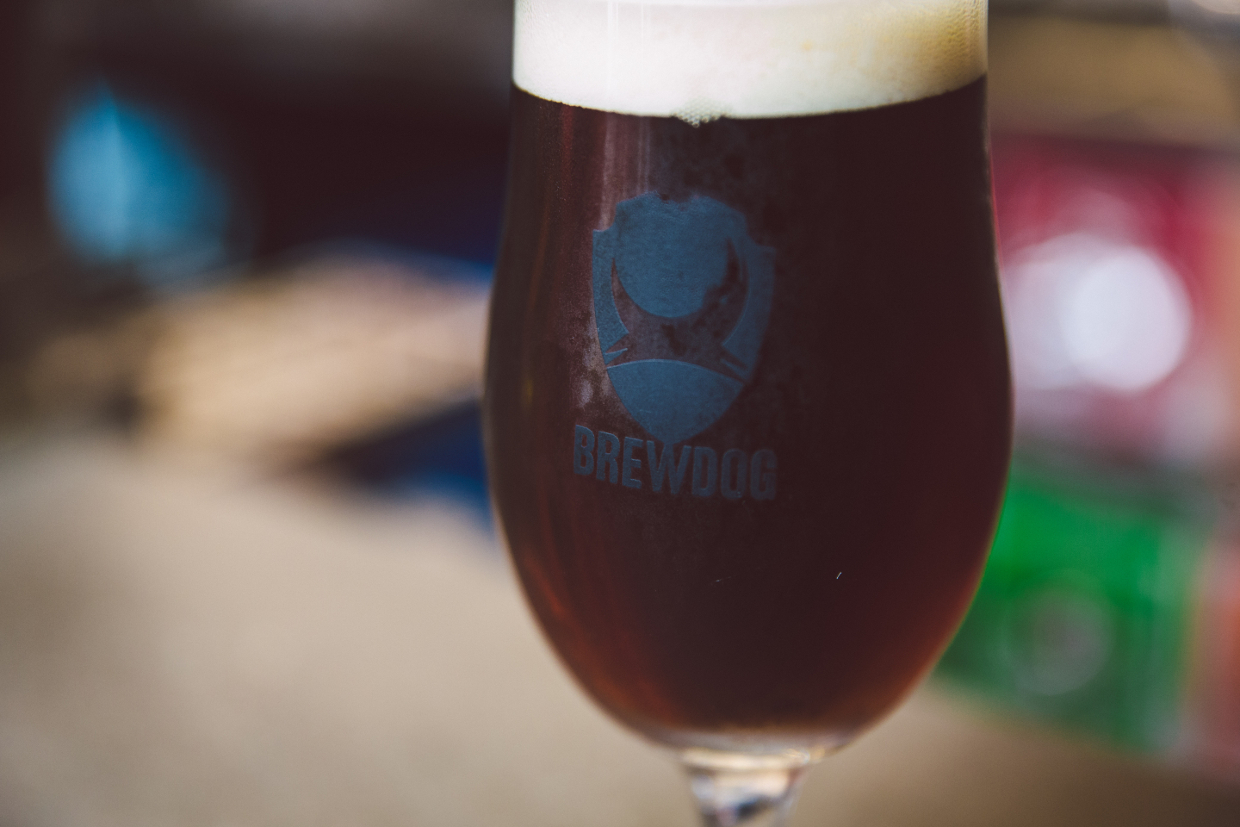 As is traditional, we ended #MashTag week with a call for label submissions, and as is also traditional we were inundated with amazing designs from around the world. We gathered all the entries together and had the hugely difficult task of forming a shortlist. Your final chance to sway which direction #MashTag will take is below.
Check the submissions, pick a favourite and head to this Twitter poll to vote!
Dan Blake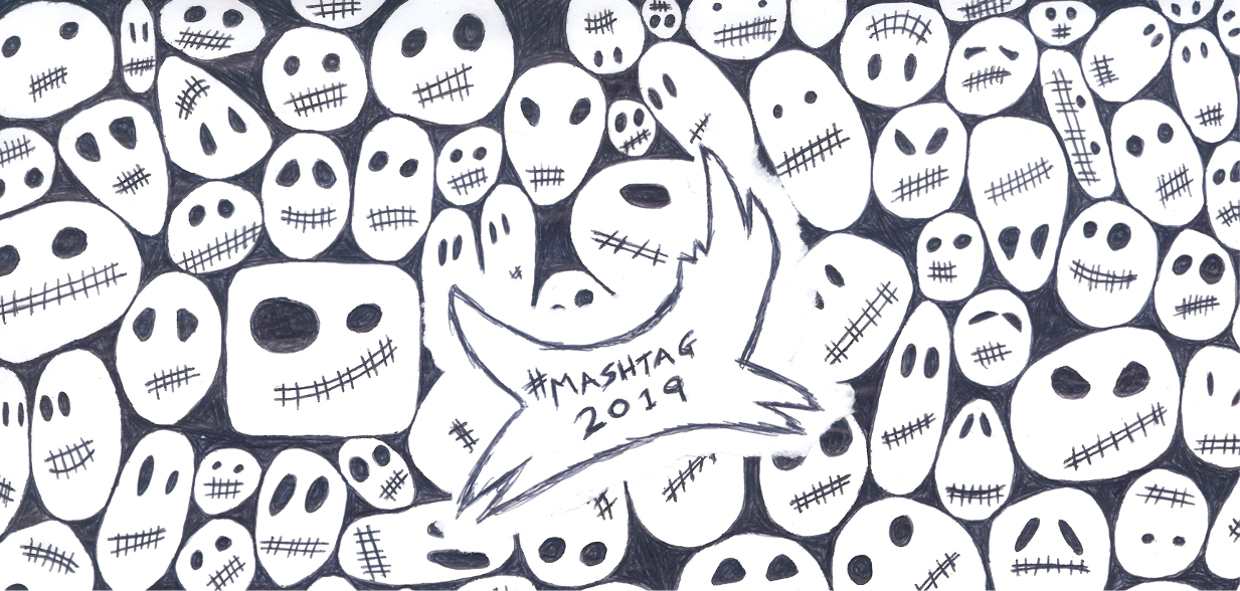 Ben Evans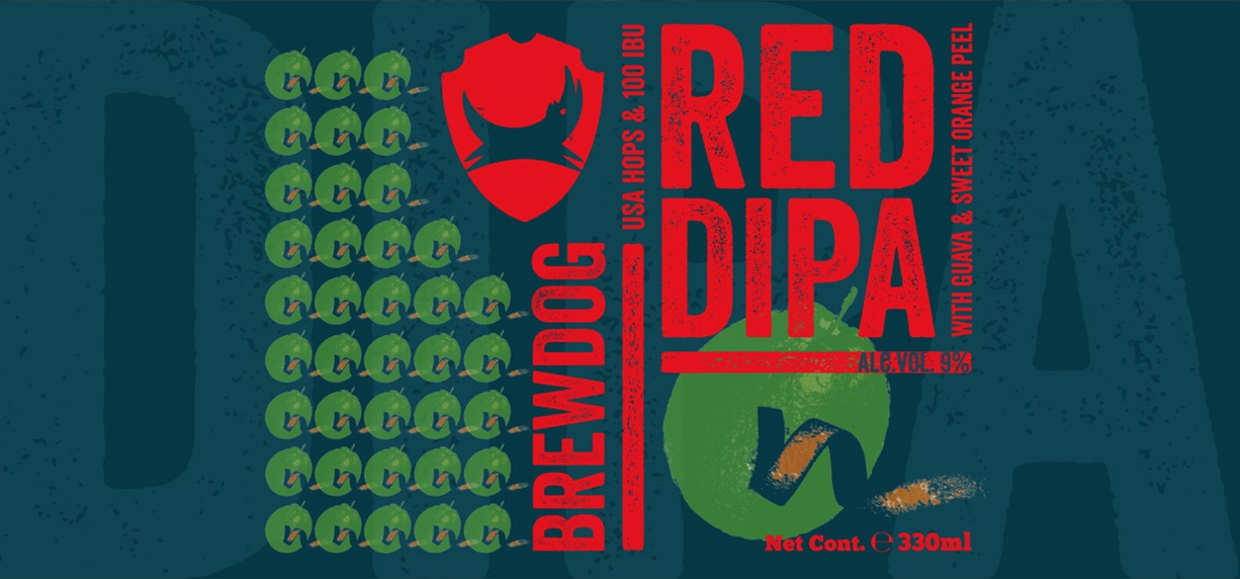 Nathan Williams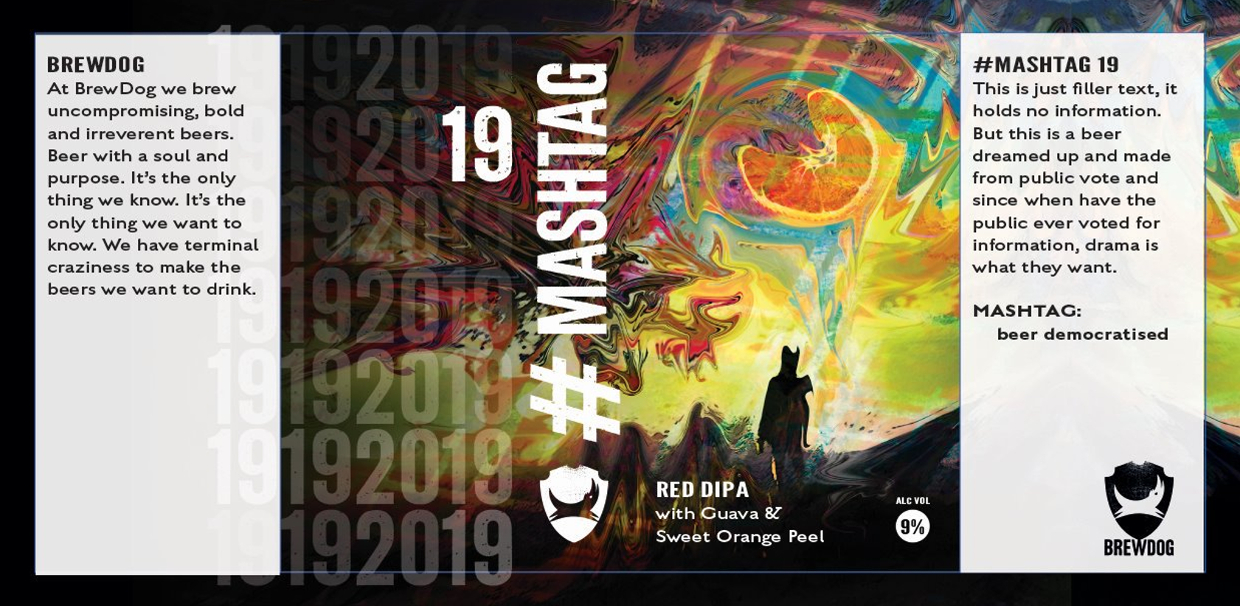 Jess Breckill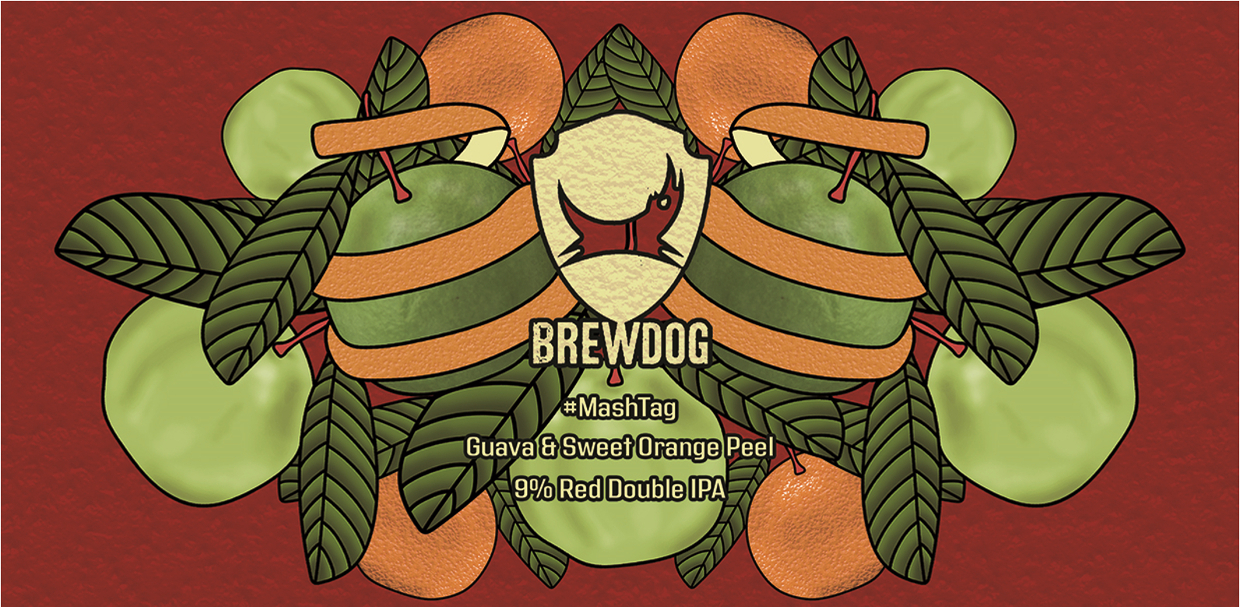 So it's over to you to select what outerwear #MashTag 2019 will be sporting. The poll will close at 23:59 tonight, just before Tuesday 17th September ticks over into Wednesday. Thanks to each and every one of you that took the time to enter. We will update this post when the poll closes to announce the winner, and will also reveal who they are on our social media channels. Be sure and make your vote count, and your voice heard!
**UPDATE 19/09 - The winner of the combined Twitter/Equity Punk Forum vote was Nathan Williams. His label art will adorn our upcoming #MashTag release!**
Equity for Punks is live! Click here to discover more about investing in BrewDog.
IMPORTANT NOTICE: INVESTMENTS SHOULD ONLY BE MADE ON THE BASIS OF INFORMATION IN THE PROSPECTUS AVAILABLE AT WWW.BREWDOG.COM/EQUITYFORPUNKS. THE VALUE OF INVESTMENTS CAN GO DOWN AS WELL AS UP AND INVESTED CAPITAL IS AT RISK.