COMING TO A BAR NEAR YOU – THIS IS NANODOG
At BrewDog, the spirit of homebrew is in our DNA. It was how we started, as a company, and it still fires our imagination to this day. One of the many things we love about homebrewing is it gives anyone the chance to create incredible beers on the smallest of scales. When you have skill and a passion for it, size doesn't matter. And as we head into 2020 we are embracing this with Nanodog.
Nanodog is our new range of super-exclusive, high-intensity small-batch brews. Direct from the USA.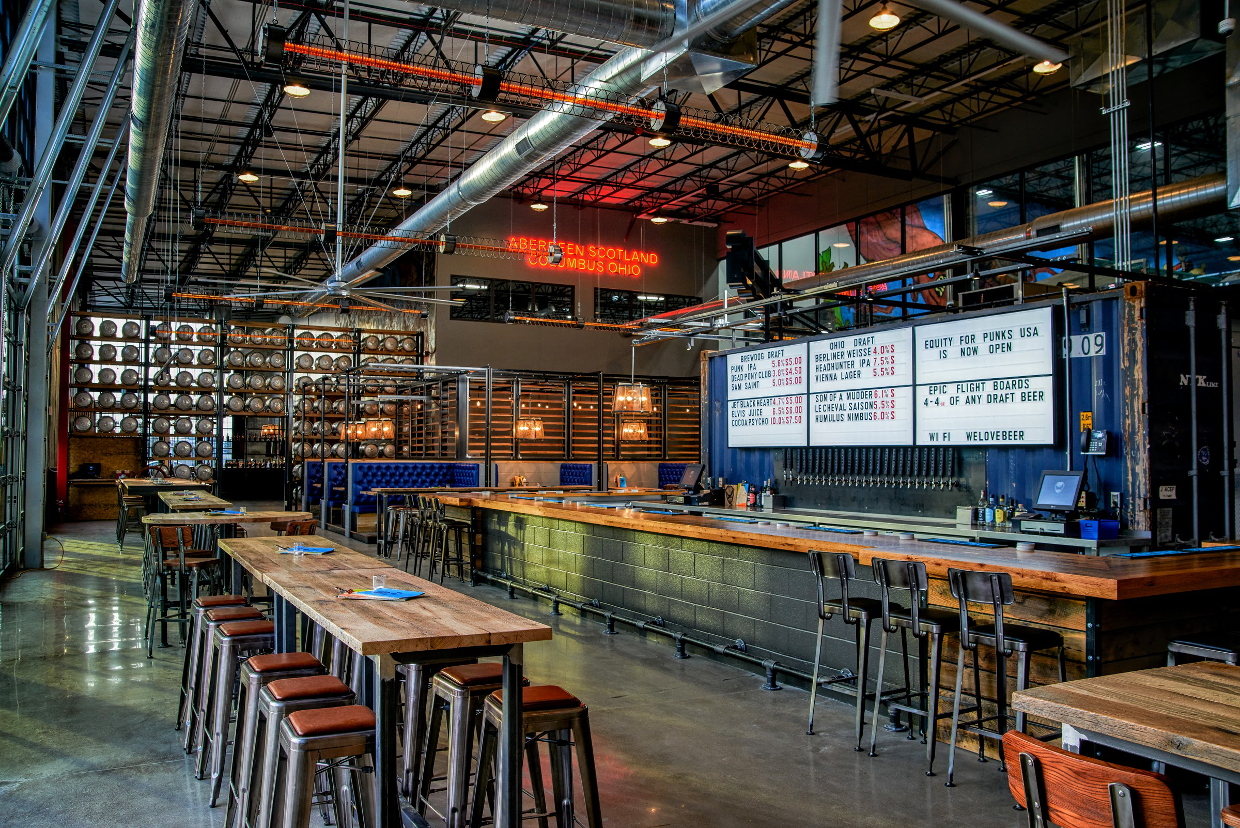 The idea behind Nanodog was the brainchild of Nick Manos, one of our amazing bar crew at DogTap Columbus. At the time he also ran the resident homebrew club, and approached our Captain James with a plan to replicate BrewDog's spirit in miniature with a series of small-batch beers poured at monthly events. Challenged to go for it, Nick duly brewed up a cryo-hopped NEIPA and a double chocolate milk stout with strawberry, vanilla, banana and toasted walnuts.
Both beers sold out in 90 minutes. Nick is now head of our Nanodog programme.
As we head into the New Year, Nick will be creating different micro-brews and doing limited bottle releases of them at different locations around the USA and here in the UK. Specialising in high-gravity dessert-inspired stouts and fruited sours, he has already brewed one of the beers for the next event – a Sno Ball cake double milk stout that he co-created with Branch and Bone Artisan Ales from Dayton, Ohio.
Look out for this beer pouring at DogTap Columbus in the next Nanodog event on January 4th, and if you are elsewhere in the US or the UK keep it in mind as to the types of beers that will appear when it reaches a bar near you. Nick's time heading up DogTap Columbus's 'too busy to brew' homebrew club has given him near-limitless ideas on where to take Nanodog – we can't wait to see what he comes up with.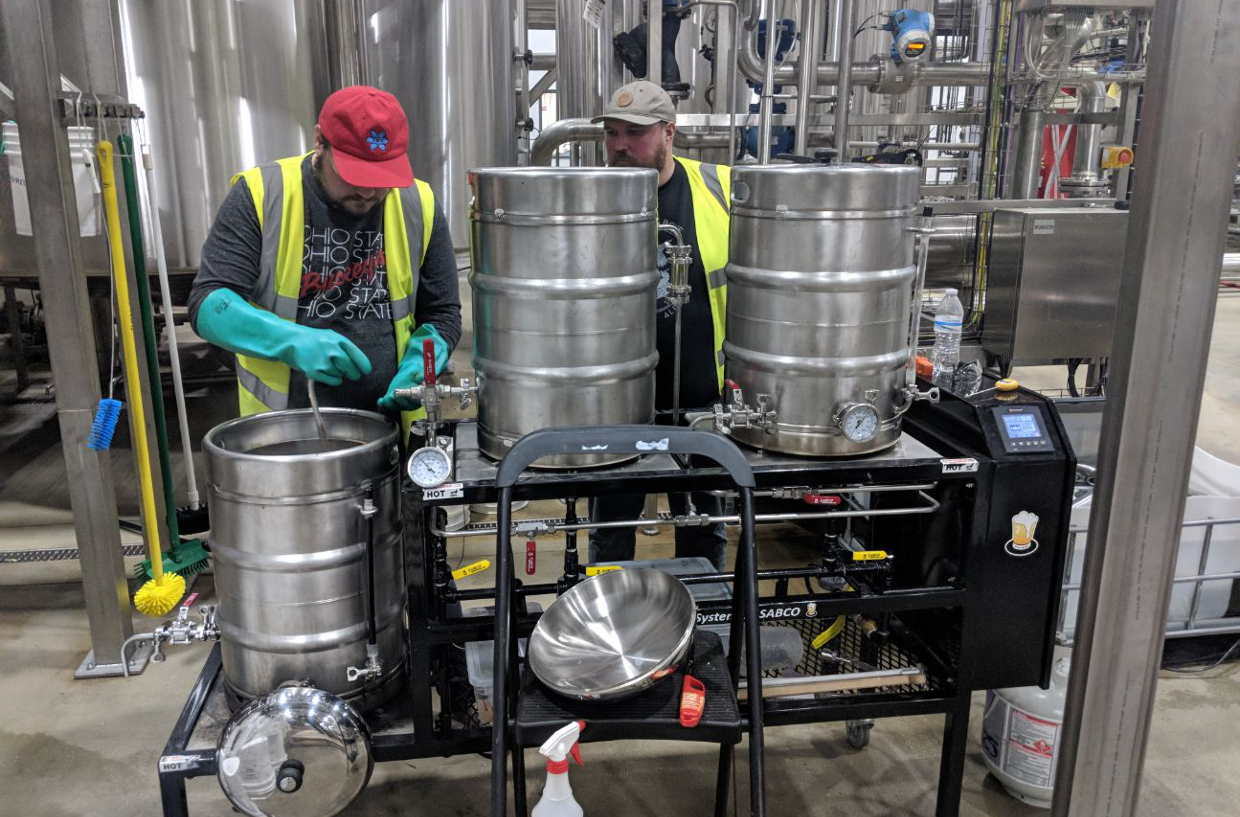 We love it when our crewmembers think up a way to take craft beer to a new level – and when those ideas are as good as Nick's we also love to empower them to see where it leads. Nick has now stepped back from his shifts at DogTap to run Nanodog as his full-time role. Go Nick!
And in 2020, go Nanodog…