Equity for Punks is live! Click here to find out more about investing in BrewDog.
With just over three weeks to go in 2019 – and the decade – we are celebrating the upcoming calendar change with one of the biggest beers we have made this year. There's no better season to be drinking barrel-aged export stouts than in the run-up to Christmas, so we are hitting the festive heights with Off-Duty King, which launches today. Alongside it we have one of our most formative beers on Cask in our Bars, and a brand new Pale Ale!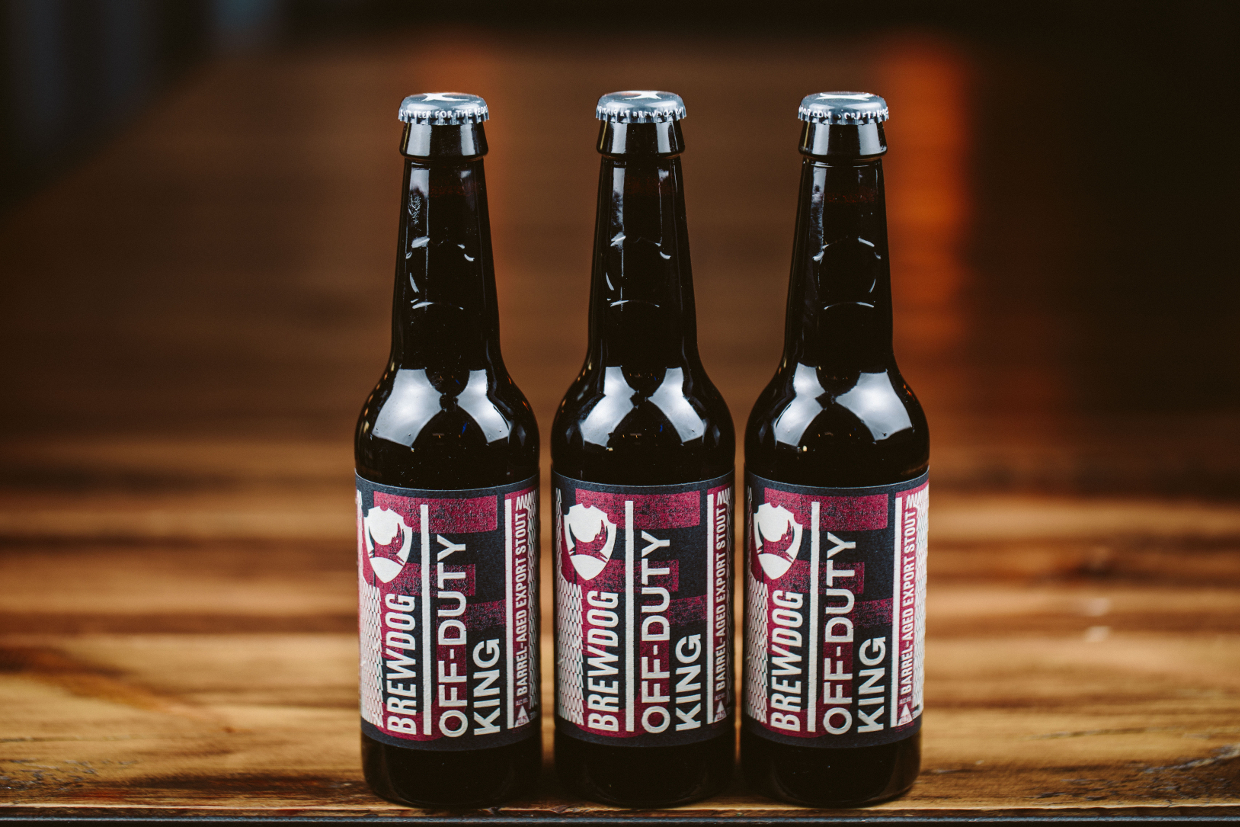 Off-Duty King
You can buy Off-Duty King online here
If brewing is a science, barrel-ageing is an art. Today we are rolling out the latest release from our barrel store, a beer that combines the influence of two different spirits. Off-Duty King is brewed with seven different malts and six hops, but the power at its heart lies from half a year ageing in Scotch whisky casks, and a similar time spent in rye whiskey barrels. The result is a beer weighted in equal measure toward both whilst clocking in at 13.2% ABV.
Off-Duty King is a huge beer in every respect. Deep dark brown, it holds aromas of toffee, dark chocolate, coffee and toasted oak from the barrel-ageing. The flavour is a colossal warming medley of rich, sweet toffee and nutty elements, with smooth mocha notes that are joined by a hint of spice and cigar tobacco dryness from its time spent in cask. Off-Duty King is out now and here to win your Christmas.
Off-Duty King is available to buy online and will be pouring from our UK Bars from tonight, Thursday 5th December, at 6pm.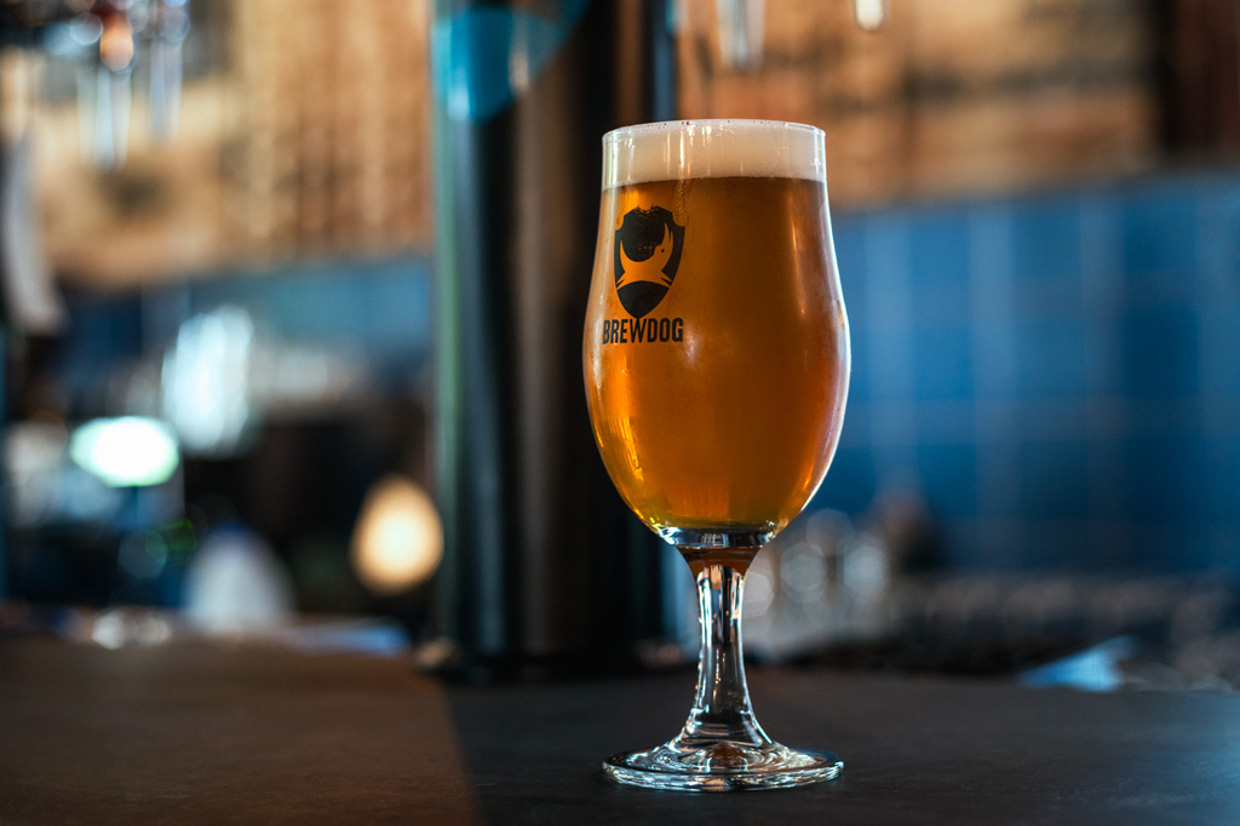 BrewDog Pale Ale
Also out today is our new take on one of the most formative beer styles in our industry. The baseline from which India Pale Ale, Double IPA, NEIPA and the rest spilled upwards and outwards from, Pale Ale is a go-to beer that transformed brewing and changed perceptions of what beer can be. So we have brewed a brand new homage to the all-conquering American Pale Ale to be poured on draft across our BrewDog Bars.
A classic West Coast Pale, built in Scotland, BrewDog Pale Ale is heavy on hops with intense aromas of pine and citrus – the twin pillars every beer like it should lean on. With a malt bill to yield a biscuity edge that balances the hop load, it then leads into a resinous finish with notes of orange marmalade and zesty citrus fruit. Arriving at 4.2% ABV, this is you new session regular.
BrewDog Pale Ale is pouring now in your local UK BrewDog Bar, launching at 6pm tonight, Thursday 5th December.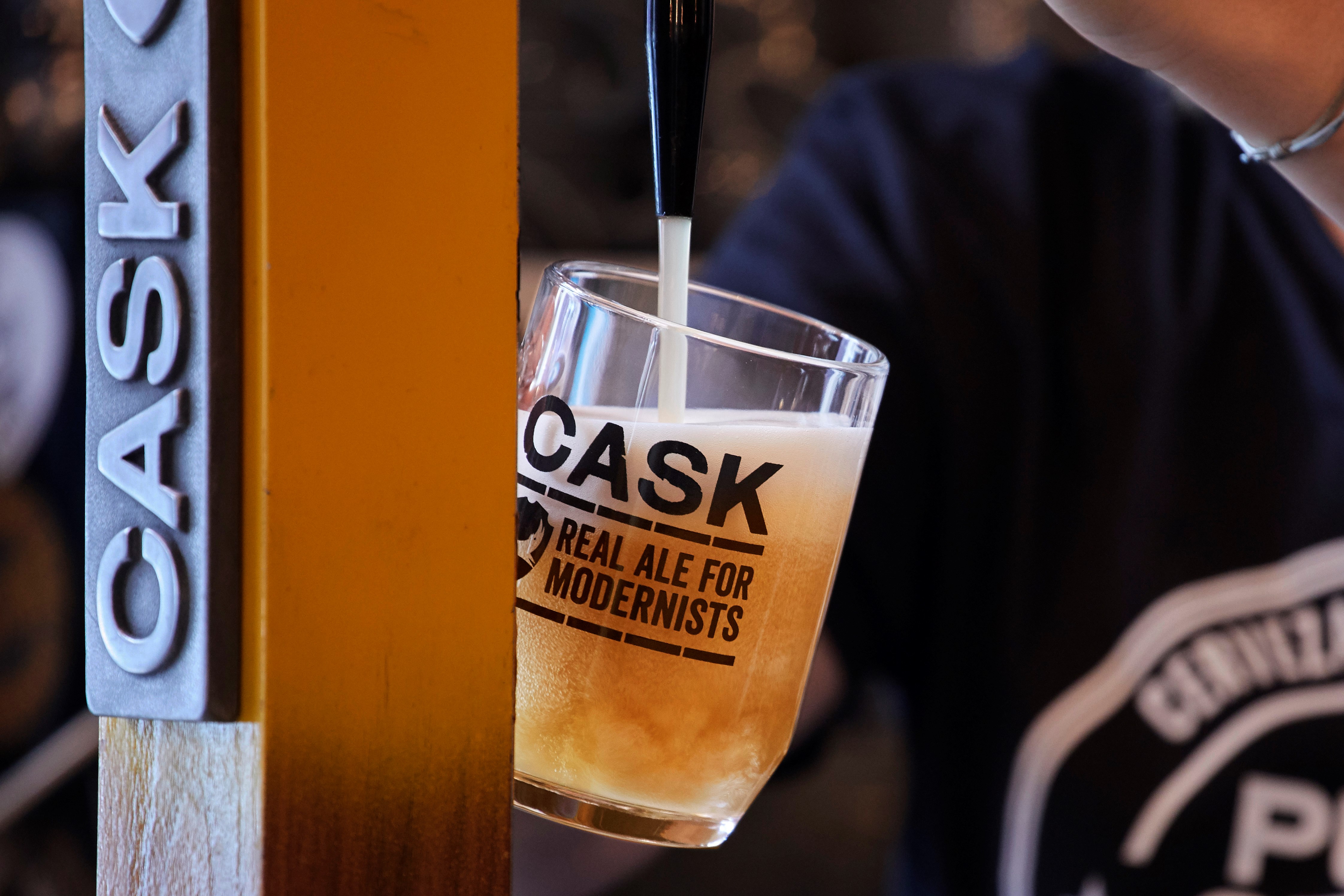 Cask The Physics
Finally for new releases this week – and speaking of formative beers – we have the return of one of the beers that was the foundation of our entire company. The second beer we ever released, first brewed back in April 2007; The Physics. Inspired by the malt-led red ales of the USA, it was designed to sit alongside our newly-dialled in India Pale Ale called Punk, and led the line for many years.
Ultimately, it morphed into 5AM Saint when we stepped up our dry-hopping regime at the start of this decade. So in a fitting way to bring the same decade to a close, we are re-releasing The Physics as it first appeared, on cask. Our hoppy amber returns; biscuity, bitter and with a surprisingly hoppy punch, it's a perfect release for our BrewDog Cask serve.
Cask The Physics is pouring now in your local BrewDog Bar, launching at 6pm tonight, Thursday 5th December.
Enjoy these three beers and don't forget, if you need that order for Christmas, check here for our online guide to the best beer (and merch) in our online store!
Equity for Punks is live! Click here to find out more about investing in BrewDog.
IMPORTANT NOTICE: Investments should only be made on the basis of information in the prospectus available at www.brewdog.com/equityforpunks. The value of investments can go down as well as up and invested capital is at risk.