Equity for Punks is live! Click here to discover more about investing in BrewDog.
This week we are celebrating the arrival of our latest international BrewDog Bar, as we bring craft beer to the Côte d'Azur in the form of BrewDog Nice. In a perfect alignment of fate, we are also embracing the lesser-used and sorely underrated French hops with this, the fourth iteration of our ever-changing 6.5% ABV India Pale Ale Sonic Boom. Get ready for a 'Détonation Supersonique'.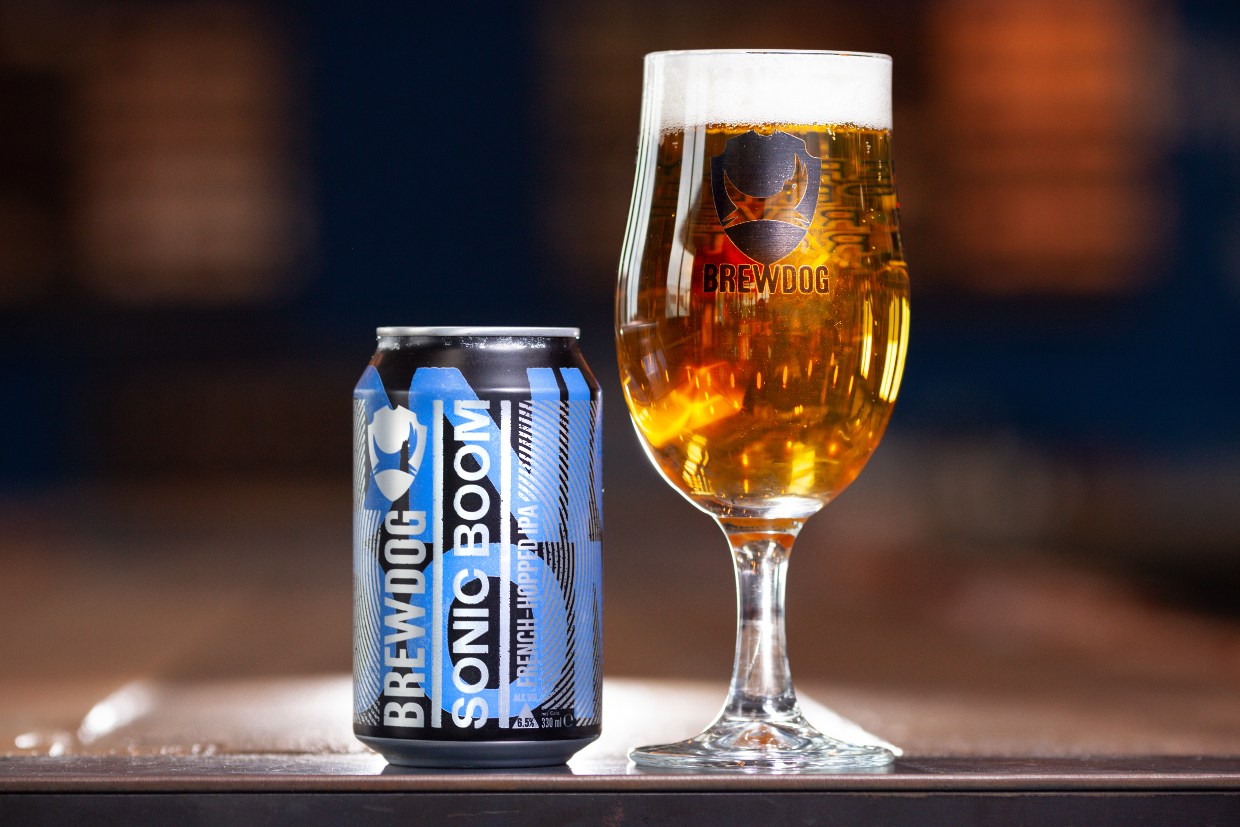 Sonic Boom V4
You can buy Sonic Boom V4 online here
As the quatrième edition in this series, V4 follows in the footsteps of V1's German hops, V2's experimental American hops and V3's Central European by turning the compass towards La Belle France. As with the previous releases in the Sonic catalogue, the malt bill and ABV remain the same, as do the base of US hops to bring the citrus. The rest is up to the new arrivals. In this case, V4 is bookended by a pair of French hops – Triskel and GS-10.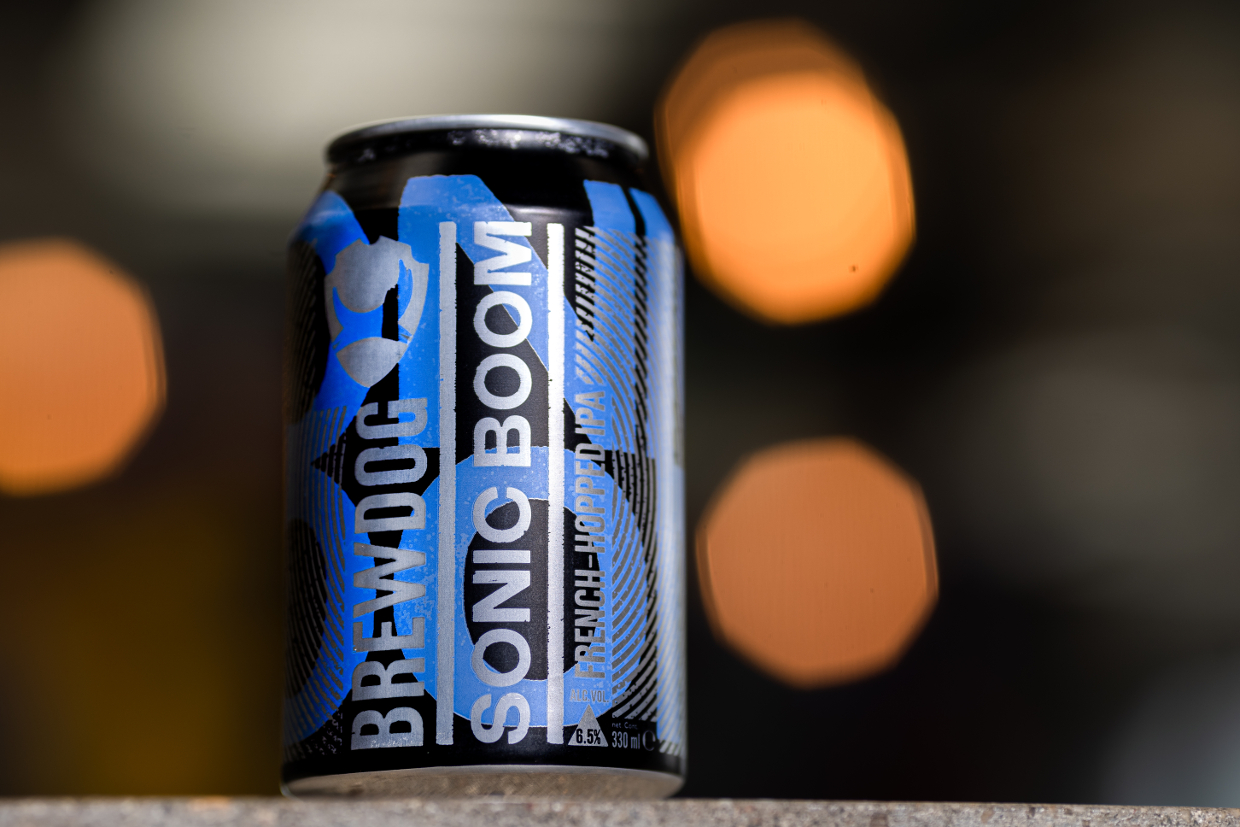 The former was first developed in the Alsace region, a cradle of European wine, and the result is a similar expression of soft floral grassy notes and vibrant citrus. We have married this in the hop dose with the new GS-10 varietal that also delivers a payload of tangerine and other citrus zest but with an additional note of Bergamot. This herbal edge takes our IPA in an entirely new direction – which is exactly the point.
You can buy Sonic Boom V4 online here, and also catch it pouring from the taps of our UK Bars from 6pm on Thursday 27th June.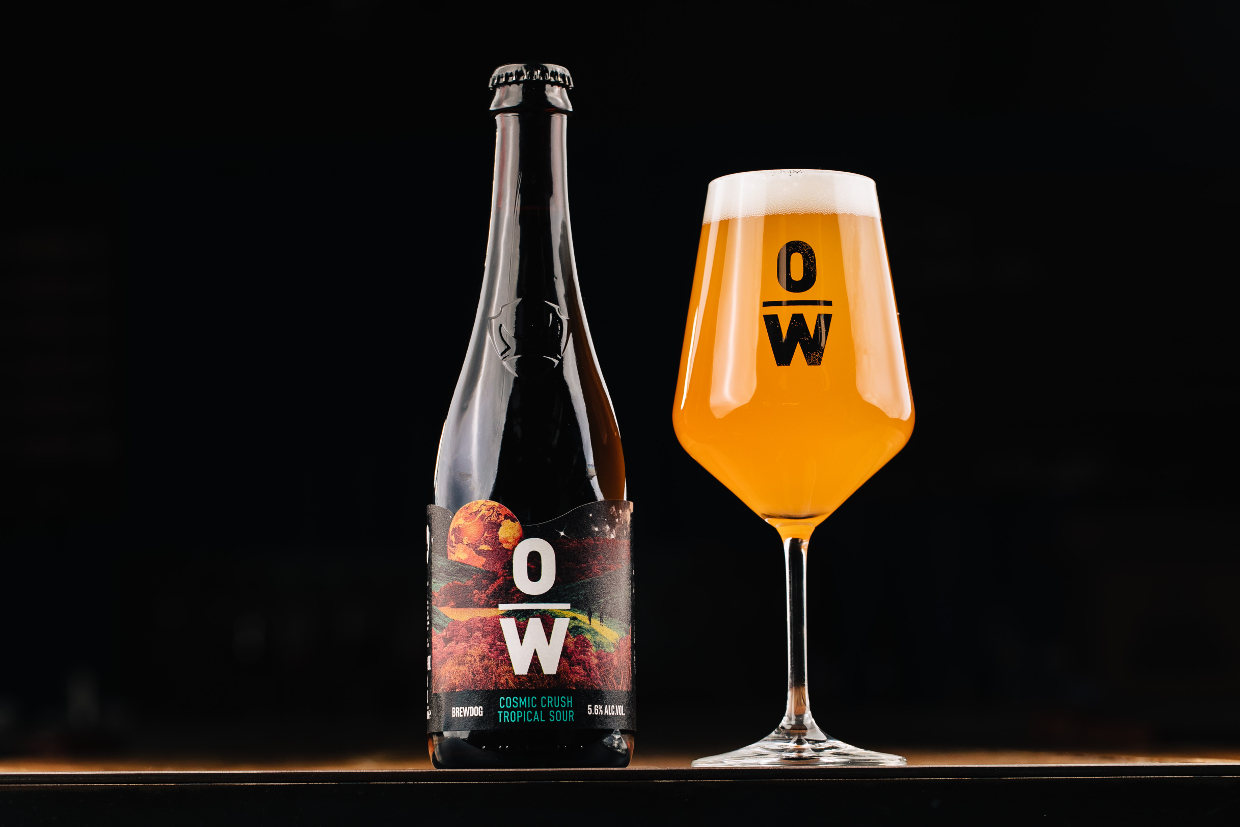 BrewDog OverWorks Releases
You can buy Cosmic Crush Tropical online here
You can buy Merciful Maverick online here
This week we have not one, but two releases from our masters of alternative fermentation at the BrewDog OverWorks. The first is the returning triumphant tropical sour that is Cosmic Crush Tropical – a blast of summer sunshine tempered by the beguiling majesty of Brettanomyces. Our Scottish sour refermented on mango, pineapple, guava and papaya is back and gives an unsurprisingly huge hit of tropical fruit and a riot of exotic juicy tartness thanks to the influence of our Italian foeders.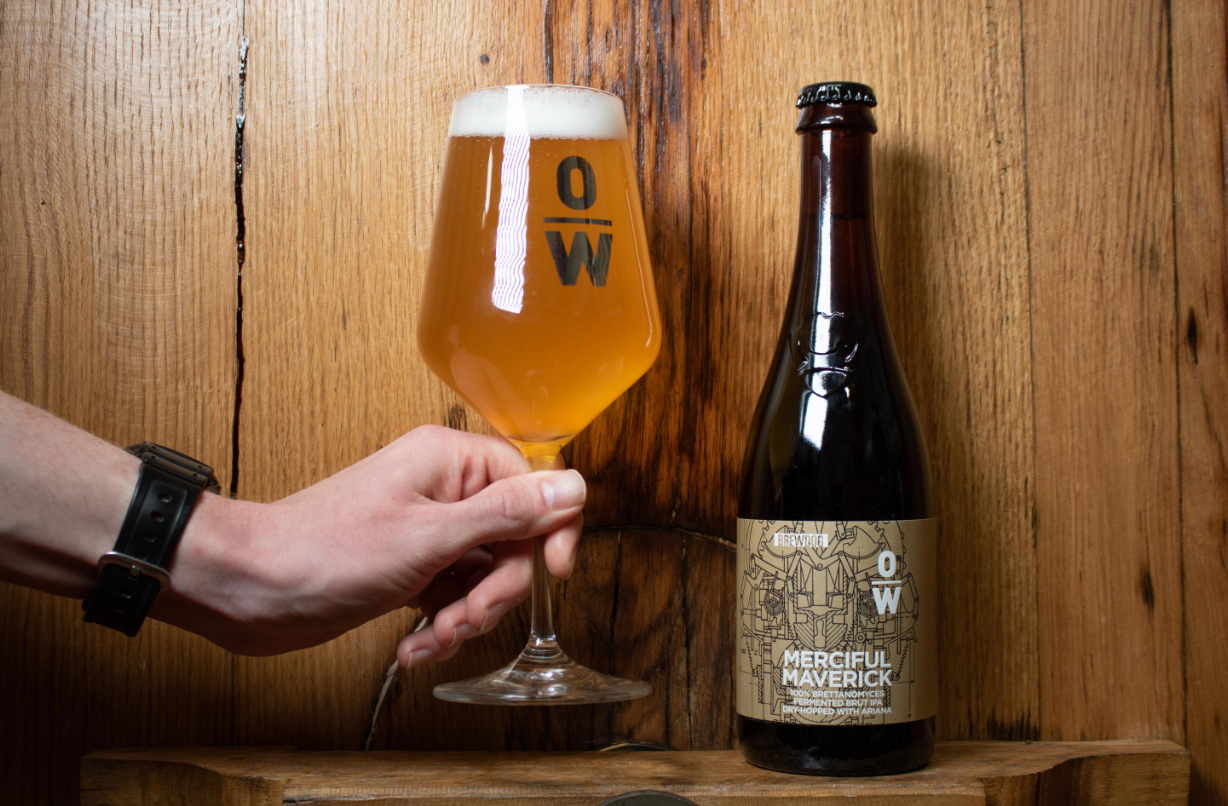 Also out right now is Merciful Maverick, a 6.4% ABV crossover that redefines one of the styles of the last couple of years – Brut IPA. We have blurred the boundaries by brewing a bone-dry IPA and then instead of fermenting it with champagne yeast, our OverWorks wizards introduced Brettanomyces. This adds a signature funk to the dryness, with a hefty dry-hop dose of Ariana giving currants, vine fruits and citrus to the floral expressions from the Brett. This is Brut IPA redefined.
All three of these beers are live in our online store at brewdog.com right now and will be available in our UK Bars from today. As ever, if you get a chance to try them let us know your thoughts and if you have a suggestion as to what Sonic Boom V5 could be, you never know what might happen!
Equity for Punks is live! Click here to discover more about investing in BrewDog.
IMPORTANT NOTICE: INVESTMENTS SHOULD ONLY BE MADE ON THE BASIS OF INFORMATION IN THE PROSPECTUS AVAILABLE AT WWW.BREWDOG.COM/EQUITYFORPUNKS. THE VALUE OF INVESTMENTS CAN GO DOWN AS WELL AS UP AND INVESTED CAPITAL IS AT RISK.