Download the BrewDog blueprint here.
Today, we officially unveil our blueprint for the coming months and years. This compilation of 30+ initiatives proves our unwavering commitment to craft beer, to quality, to our teams, to our community and to our mission.
Since day 1, we have had one focus as a business – to make other people as passionate about great craft beer as we are. Every single item within this blueprint is a testament to that focus, and proves our unrelenting ambition to get more people drinking craft beer, and to engineer a whole new type of business model.
From Europe's first refrigerated warehouse for beer, to bringing back cask, to handing more decisions over to our 90,000-strong community of Equity Punks, to opening our brewery to the UK's independent craft beer scene for a day – this bible for beery enlightenment will steer BrewDog on the straight and narrow for the next 12 months at least.
Download the BrewDog blueprint here.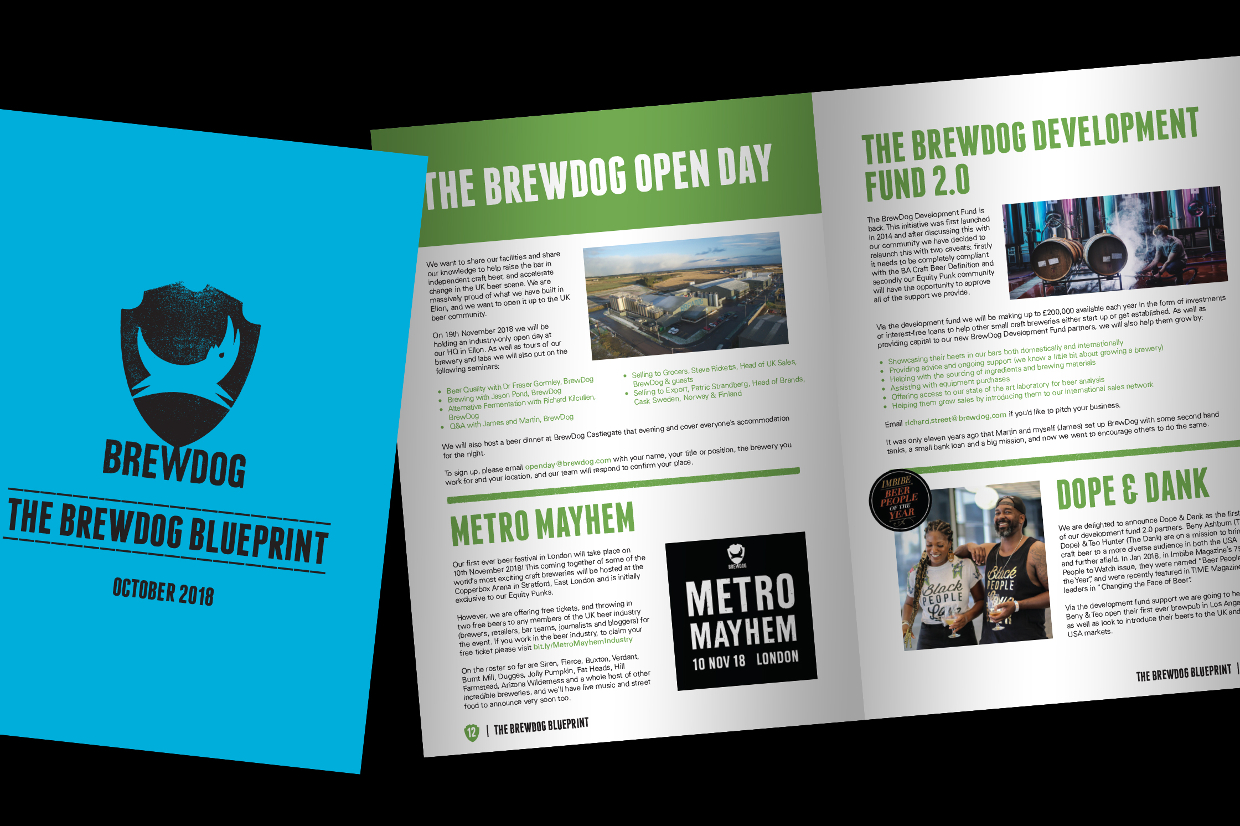 Team BrewDog