Equity for Punks is live! Click here to find out more about investing in BrewDog.
The BrewDog OverWorks Spirit Barrel series is a group of sours that have taken their inspiration from time spent in wood. And by inspiration, we mean flavour. When you age sours in barrels that previously held a powerfully aromatic spirit, the difference the wood can impart on that sour is astonishing. If you've tried either of the previous two in the series – Hocus Pocus or Gyronaut – then you'll know exactly what we mean.
The third release in the OverWorks Spirit Barrel Series - Vanquished Vigilante - is out now.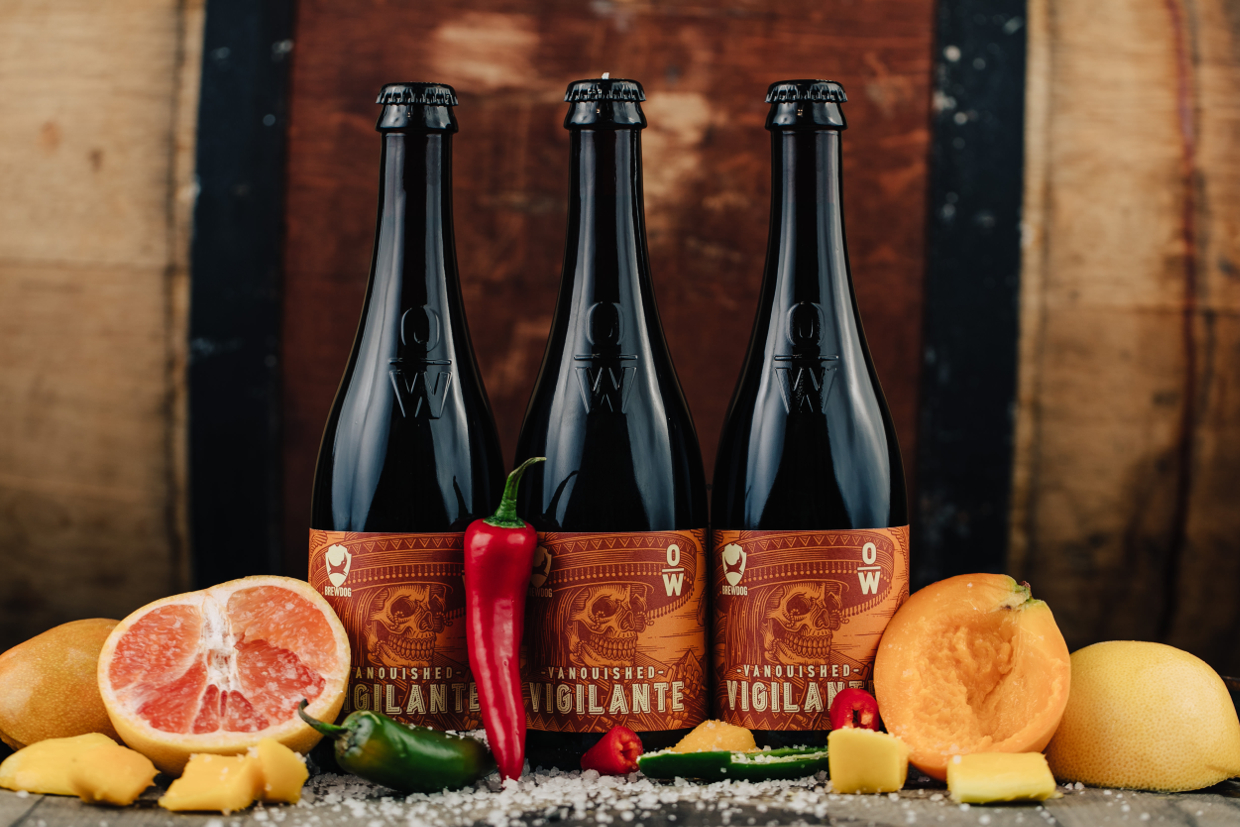 Vanquished Vigilante
You can buy Vanquished Vigilante online here
Vanquished Vigilante is a beer with a dual identity, hiding in plain sight as Mexico's most well-known outlaw. It is a 6.5% ABV Scottish sour fermented with mango, chilies, grapefruit and salt, before being aged in tequila barrels. As tequila is made from agave plants that can take a decade to grow to a size ready to harvest, this spirit has the influence of time written through its DNA. Our OverWorks crew have doubled down on this, using its casks as a vessel to age their latest sour.
As soon as you pour, you'll detect those heady aromas. Reviving grapefruit and citrus blend into the hops used for the base beer, whilst the juicier elements of those hops are mirrored in the sweet mango. The beer takes an immediate twist from this point, as a fusillade of chili warmth, the tang of salt and a dry, tannic sourness from the wood finish the beer off in style. Vanquished Vigilante is an incredible piece of brewing and blending and is a final stand worth preparing for.
We are also releasing an exclusive Vanquished Vigilante t-shirt in our online shop which will be available in select BrewDog Bars from today!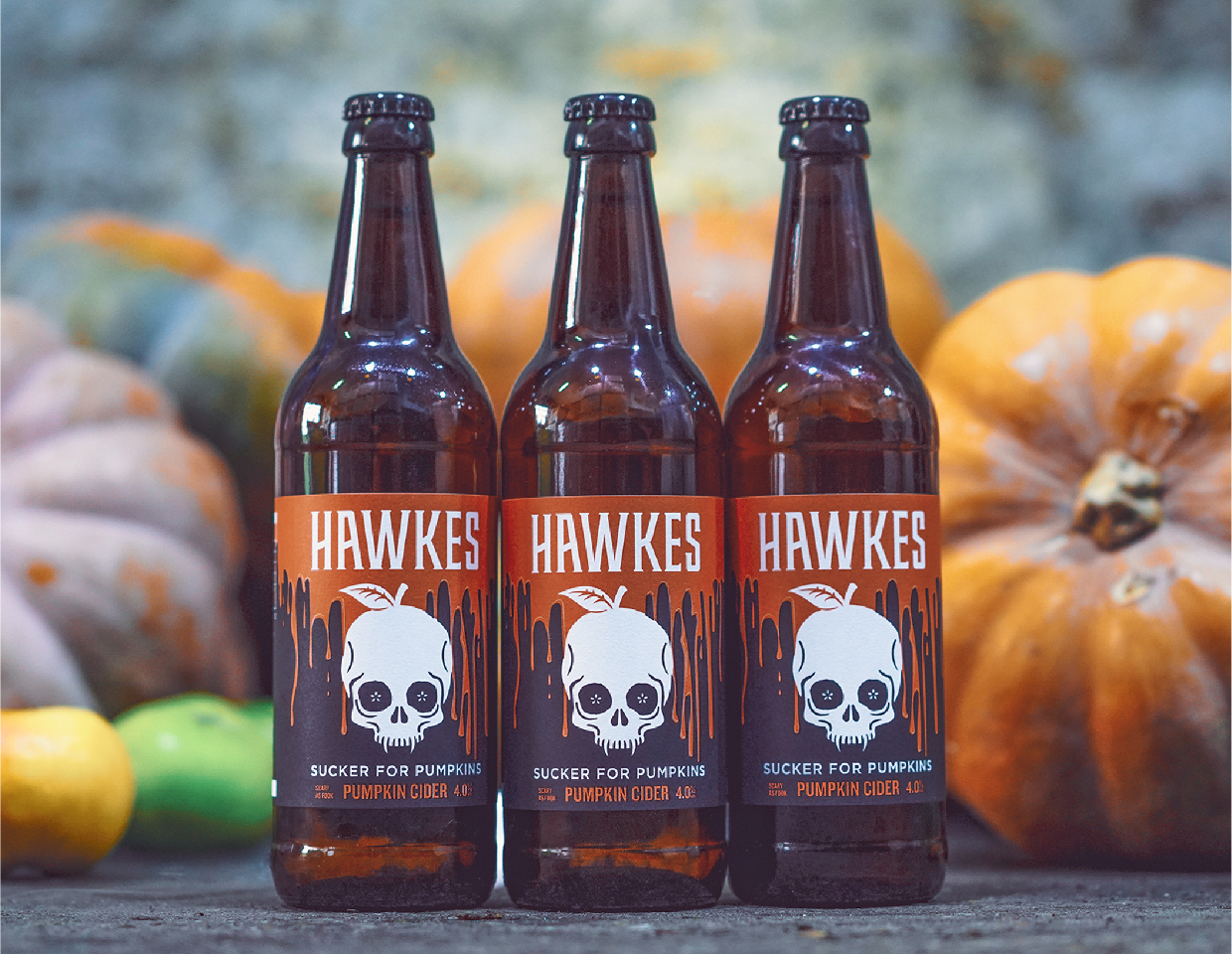 Sucker for Pumpkins
You can buy Hawkes Sucker for Pumpkins online here
Also new out now is the latest from the saviours of cider, Hawkes. With Halloween arriving in a couple of weeks, their London craft cidery has been busy of late creating an October special perfect for the season. Their pressed dessert apple cider has been blended with pumpkin juice in the fermenter and then infused with cinnamon, cloves, ginger, nutmeg and allspice. The result is a bold, warming spiced cider ideal for anyone who is a sucker for pumpkins. Catch it on draft in their London Taproom!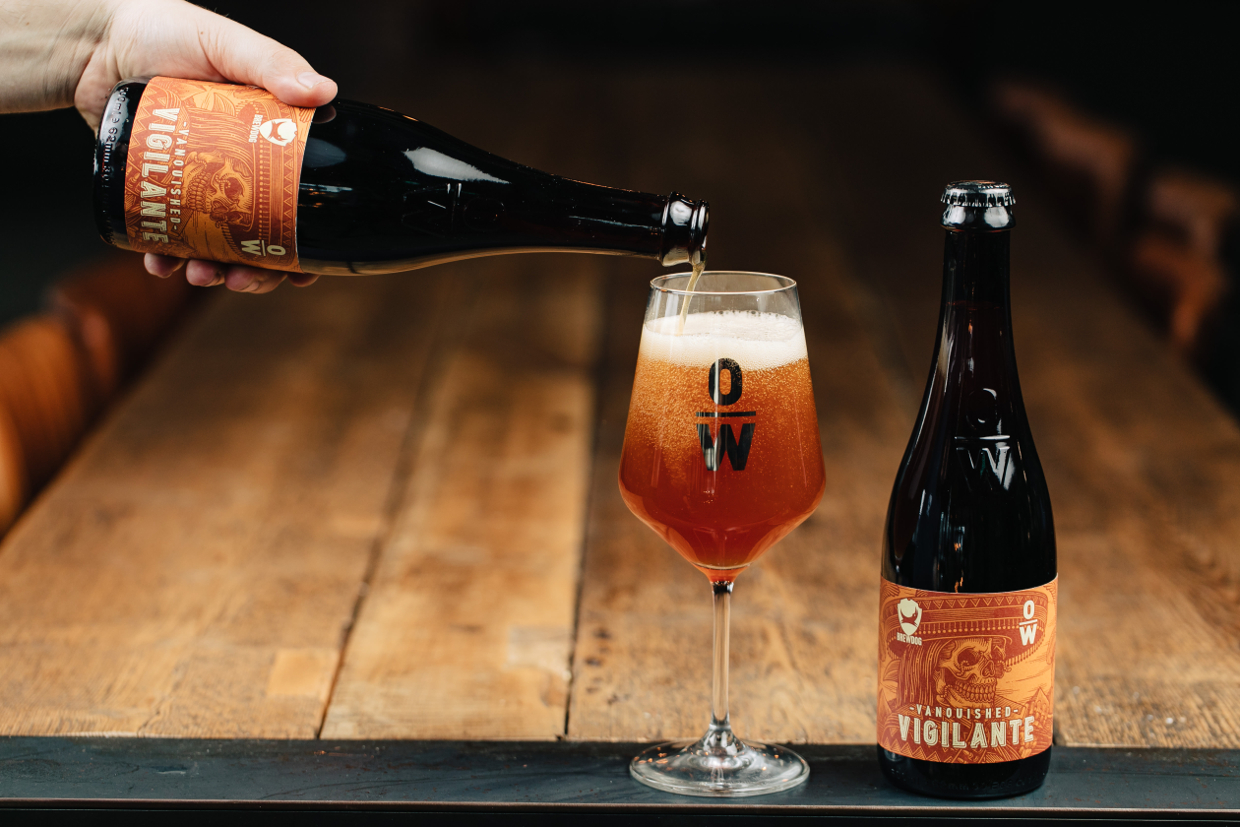 Vanquished Vigilante is available to buy online here, alongside Hawkes Sucker for Pumpkins and both will be pouring from the taps of your local UK BrewDog Bar from when they open today. You can also find our latest Cask release – the return of the much-missed beer named after the even more-missed original BrewDog; Bracken's Porter is back.
Equity for Punks is live! Click here to find out more about investing in BrewDog.
IMPORTANT NOTICE: Investments should only be made on the basis of information in the prospectus available at www.brewdog.com/equityforpunks. The value of investments can go down as well as up and invested capital is at risk.