Equity for Punks USA III is live!
AT BREWDOG WE ARE COMMITED TO MAKING OTHER PEOPLE AS PASSIONATE ABOUT GREAT CRAFT BEER AS WE ARE.

We are community owned and fiercely independent. Over 120,000 people worldwide have invested in our company, our beer, and our mission. We believe that business should be a force for good. And that's why we (and our Equity Punks) choose to Invest Differently.
Shares in Equity for Punks USA III now available here or head to www.equityforpunksusa.com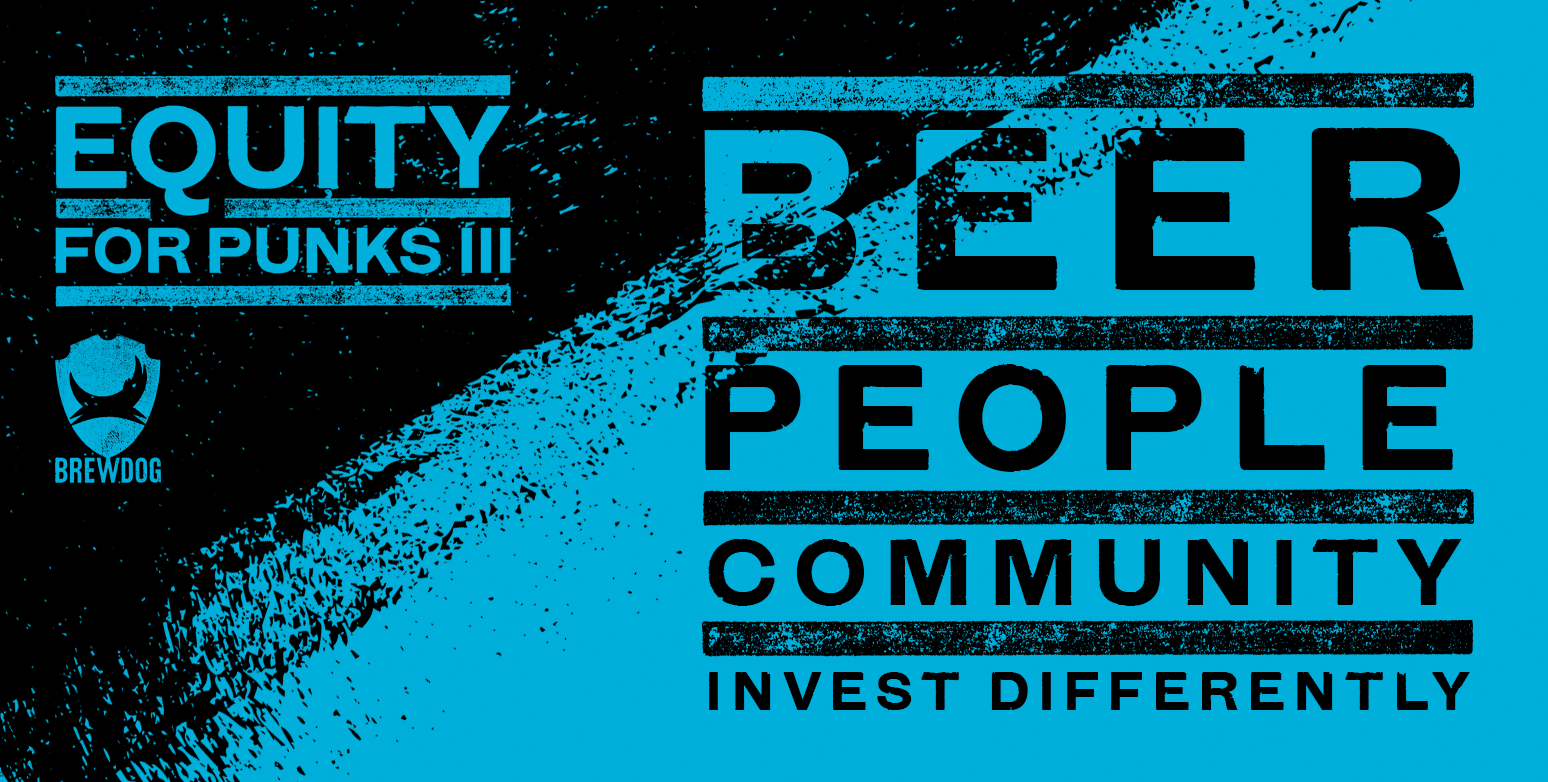 AT BREWDOG USA WE INVEST IN THREE THINGS: BEER, PEOPLE, AND COMMUNITY.

Look, if we didn't make exceptional craft beer, we wouldn't exist. It's the bare minimum for a craft brewery. In addition to our uncompromising approach to brewing quality beer, we champion craft breweries from all over the world, stocking them in our 80+ brewpubs worldwide and collaborating with over 100 breweries every year. Because it's not just about our beer…it's about the independent craft beer movement.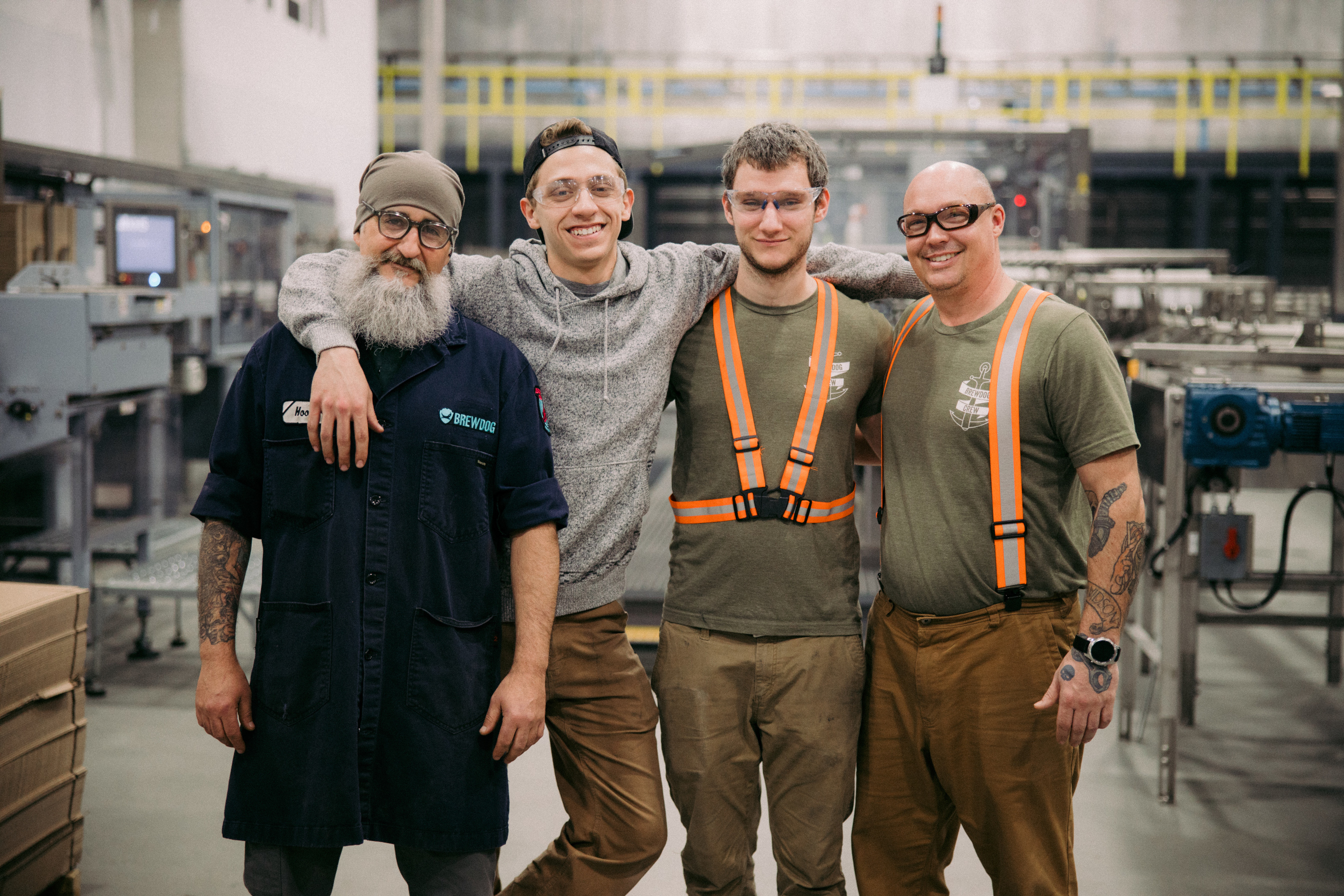 So. We make great beer. But we also believe in treating our people well. BrewDog offers a living wage to every one of our crew. From part-time dishwasher to CEO, crew members earn paid-time-off, a fair wage, and can access affordable health care and pay into a 401k. For the hospitality industry in America, that's practically unheard of. For BrewDog, it's non-negotiable.
We believe in making our community better every single day. That's the neighborhoods where we brew, where we serve up out of our bars, and where people are drinking our beer. From local animal shelters to educational opportunities, we're committed to donating $1M back into the places that matter through the BrewDog Foundation.
This is how we Invest Differently. Through EFPIII we offer incredible perks and ownership in our business…but a share of BrewDog USA is also a vote for us to continue our business in a way that matters: independently and community-owned.
And, while we think what we do is pretty darn cool, we still believe that ownership of BrewDog USA should come with some incredible perks. And we're toasting the launch of this epic crowdfunding campaign with a limited-edition, one-of-a-kind beer. A can of which will be available to everyone who purchases a share in this round–wherever you may live.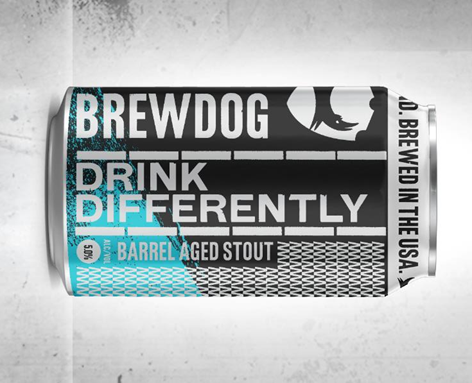 Drink Differently will be blended from stouts brewed both in Ellon, Scotland and Columbus, OH then barrel-aged in Scotch whiskey and American bourbon barrels. It's a celebration of our worldwide community of craft beer lovers, and a can of this incredible beer will be a part of your $60 share purchase. There is also an incredible AF version using a similar base recipe, then aged in naked oak and maple barrels, for delivery to those hard to reach states!
And, as you increase your investment and ownership in our amazing company, we reward that backing with some incredible perks. Remember, perks stack so this is a pretty epic list. Check out the full list of perks below ????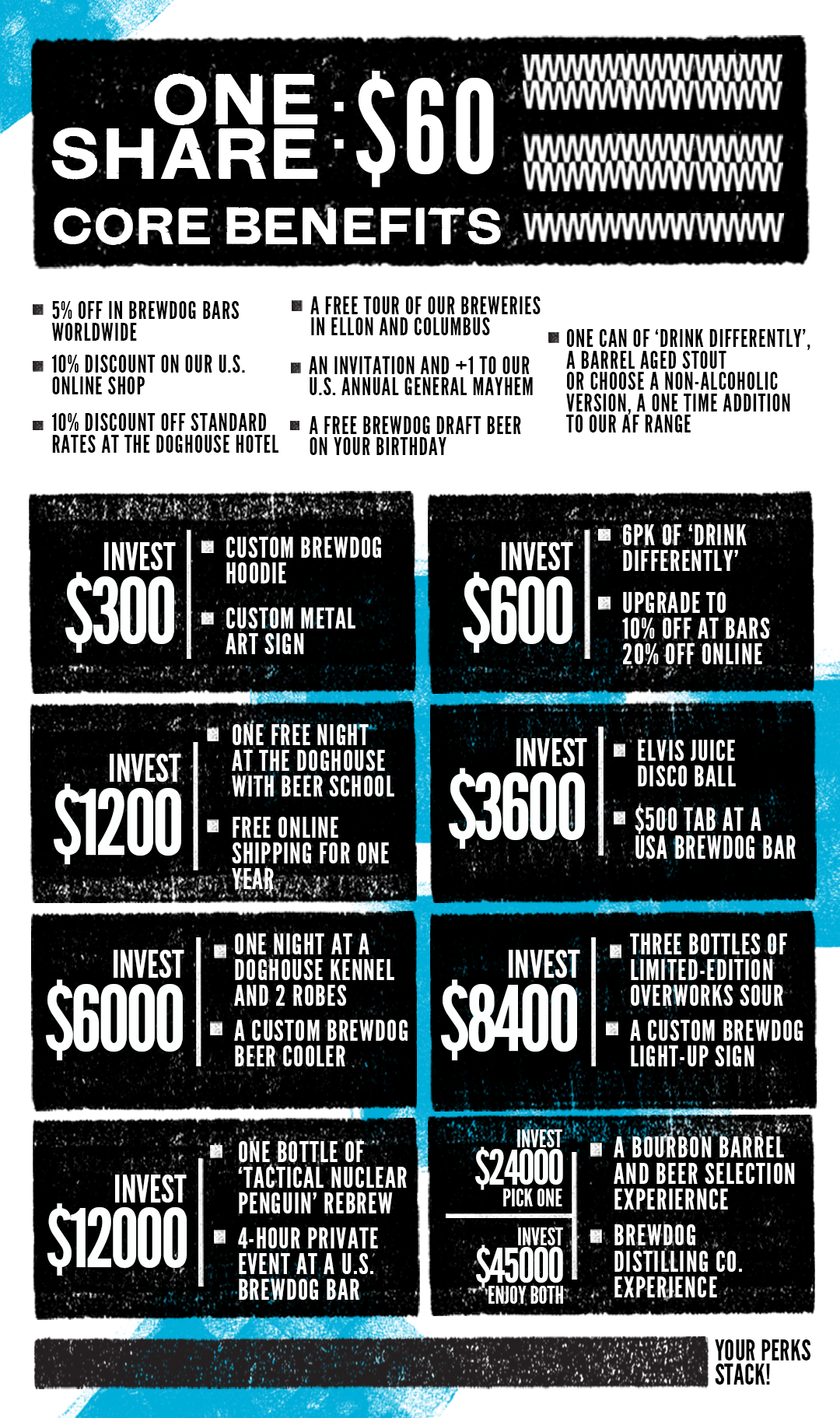 Grab a share for just $60 at www.equityforpunksusa.com
You can read more about our growth, our plans, and our business in the EFPIII Handbook. Still got questions? Shoot us an email at equitypunksusa@brewdog.com and we'll sort you out!