Beer gods and rock gods unite. We've partnered with one of the very best bands in the metal world – Lamb of God – to bring you the world's first non-alcoholic beer collaboration. Proudly brewed and canned in our Columbus Ohio brewery, we present Ghost Walker.
The beer is named after one of the band's most popular songs, "Ghost Walking," from their 2012 album Resolution. Lamb of God vocalist, Randy Blythe, wrote the lyrics as he started his journey toward an alcohol-free lifestyle.
Randy's introduction to BrewDog started while traveling in Scotland. He tried Nanny State at a Scottish pub and was blown away. Thinking that it must have contained alcohol, he tried to send it back to the bartender. Randy was hyped to be told it was truly alcohol-free, likening the flavor to classic American IPAs he used to drink.
On a night off between gigs in 2019, the band visited BrewDog Franlinkton, shared a few non-alcoholic pints with the staff, and the idea behind Ghost Walker was born. Randy then joined the brewing team to help choose the hop profile that makes up the brew. From beginning to end, this AF recipe was a true meeting of the minds.

You can buy Ghost Walker online here.

Ghost Walker rocks a hop-forward flavor, containing less than 0.5% alcohol. Tropical aromas harmonize with grassy, pine notes, all sitting on a solid malt baseline, proving that non-alcoholic beer can taste just as good. It provides non-drinkers, and people who may want a beer, but not the alcohol, a quality craft beverage option. And that's what we want to do at BrewDog - provide quality craft beer, no matter the alcohol content.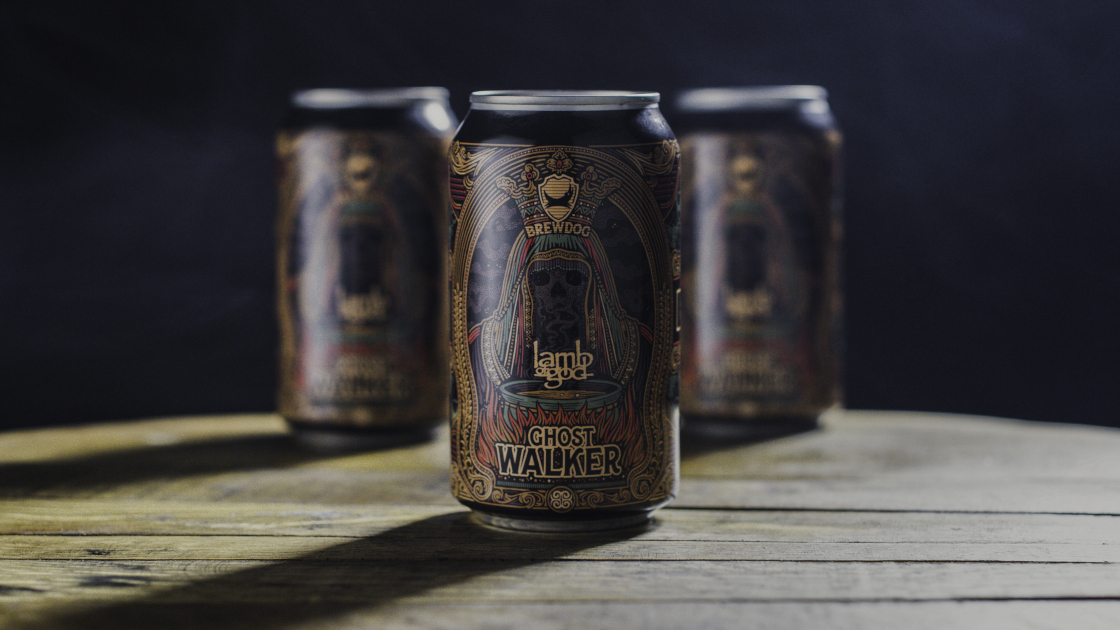 Ghost Walker is a liquid celebration of clarity in the face of adversity. We've muted the alcohol, but amped up the flavor. So all the thrash, all the passion, and all the attitude remain.
Ghost Walker is available now, from our online shop.