As the new decade began we started 2020 with a huge announcement – a celebration of alcohol-free. On January 1st we announced unlimited refills of any of our draft AF beers in our bars. Last week we then unveiled the world's first alcohol-free beer bar – BrewDog AF, in London - which opens at 12pm today. We are on a mission to show that alcohol-free doesn't mean compromising on quality and taste.
And with these amazing AF options, here is how we intend to do it.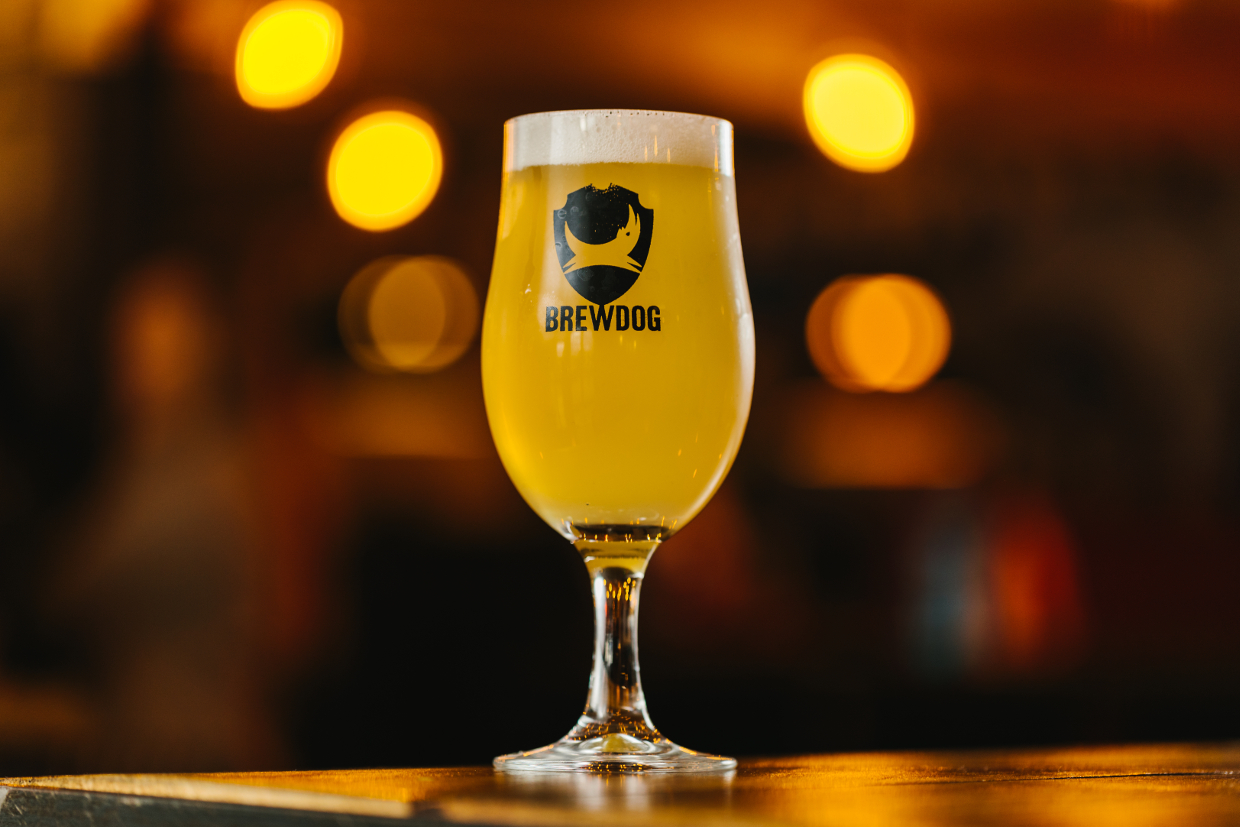 Drink all you can Jan
As we announced on New Year's Day, throughout the entirety of January we are offering unlimited refills of BrewDog AF beer on draft in our bars. Whether you are cutting back, cutting it out entirely or are the designated driver for your group – we will have your back in the first month of the year. Head to any BrewDog Bar and enjoy bottomless refills for your entire drinking session* of Punk AF, Nanny State and our brand new AF options…
*Of the same beer and in the same session!
New AF Taps
Throughout January we are launching a series of new 0.5% ABV options. You can find them all in our bars and online – with each of our bars compiling their own select alcohol-free drinks menu. Check out your new AF heroes:-
Hazy AF
No alcohol just got juiced up. Living up to the hype we have our brand new take on AF NEIPA. With tropical fruit and grassy notes, and a malt bill including wheat and oats, Hazy AF is a super smooth ride into the heart of alcohol-free New England. Say hello to the juiciest AF beer in town.
You can buy Hazy AF online here and in our BrewDog Bars now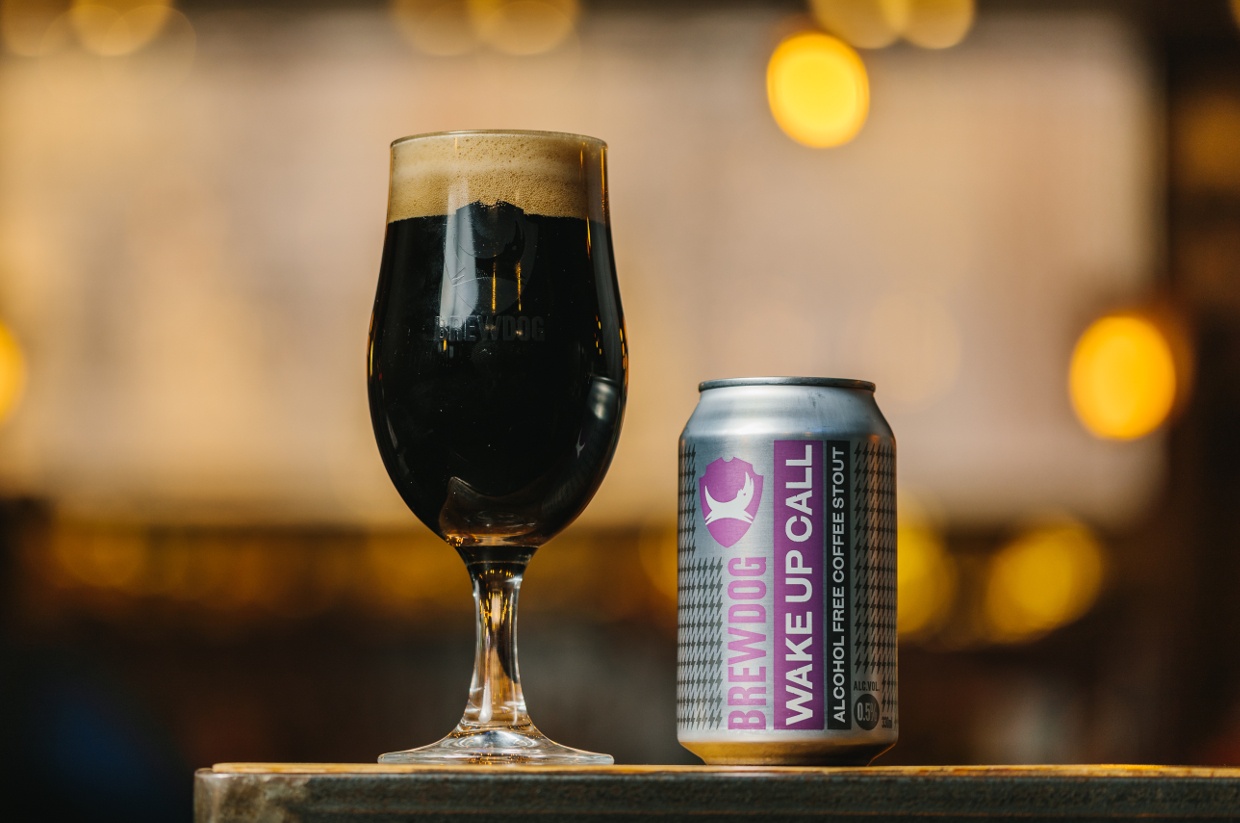 Wake Up Call
Also brand new is a beer that is full-flavour, no alcohol and wide awake. Your new all-day blend is an AF coffee stout that revels in subtle roasty mocha flavours rounded out by milk sugars for a smooth delivery. Wake Up Call is here to rise to any occasion with all of the attitude of coffee stouts, but none of the alcohol.
You can buy Wake Up Call online here and in our BrewDog Bars now
BrewDog OverWorks Kombucha
Our masters of alternative fermentation at BrewDog OverWorks have also worked their magic with AF and another milestone for BrewDog – our first Kombucha. This amazing fermented cousin of tea is as unique as a drink can get, so naturally Richard Kilcullen and his team are all over it. Look out very soon for their incredibly floral and uplifting Hibiscus Kombucha.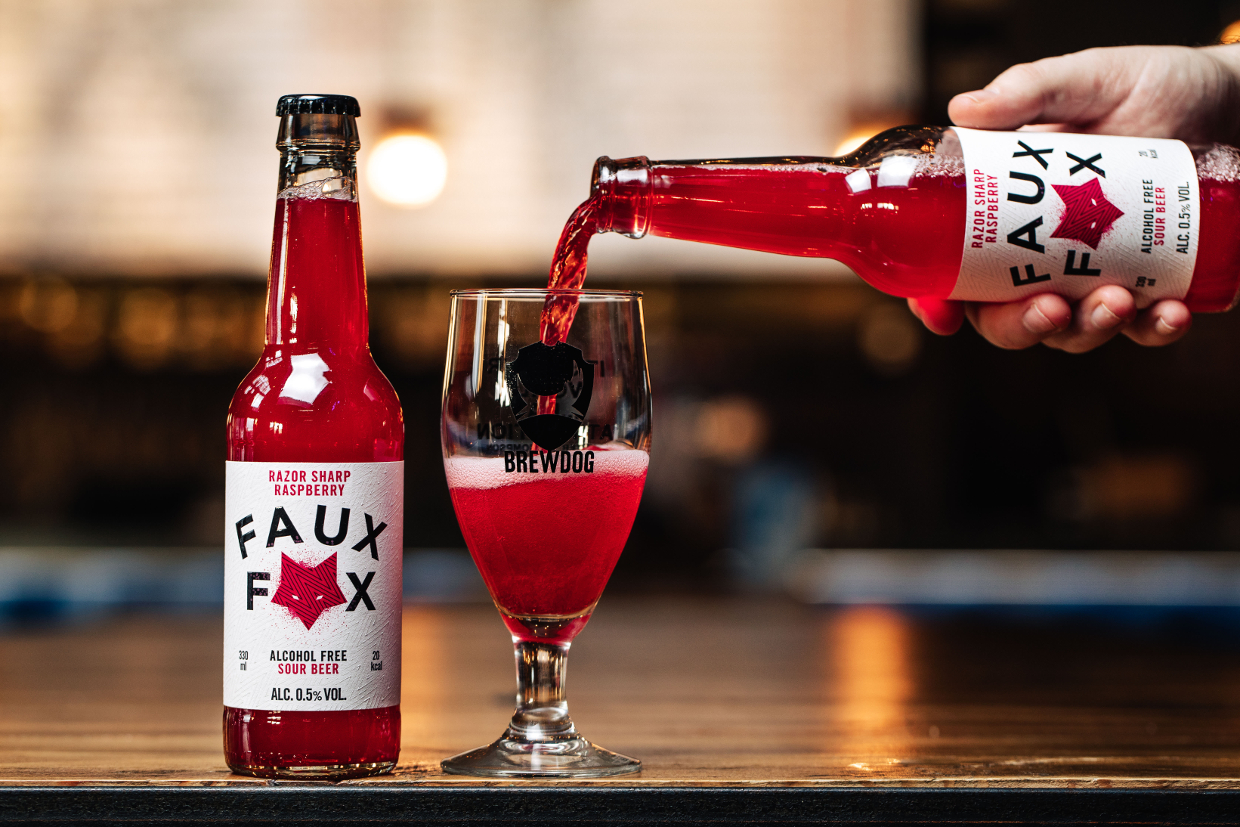 Faux Fox
In November we proudly launched our ground-breaking bridge between the worlds of alcohol-free, soft drinks and sours. Faux Fox is an exquisitely sharp micro-fermented sour, originally launching in a razor-sharp raspberry flavour – but very soon our refreshing AF sour will be joined by a second stablemate; Faux Fox Passionfruit.
Hawkes Designated Cider
Also getting involved are our friends over at Hawkes, who have worked wonders to create an AF cider. Pouring soon in fresh apple and limited berry varieties, Designated Cider is 0.5% ABV and an incredible addition to the booming UK cider scene. You can find both pouring at the newly-opened BrewDog AF Bar, at Hawkes' Bermondsey taproom and in select BrewDog Bars around the country. Check out our full range of fruit ciders online.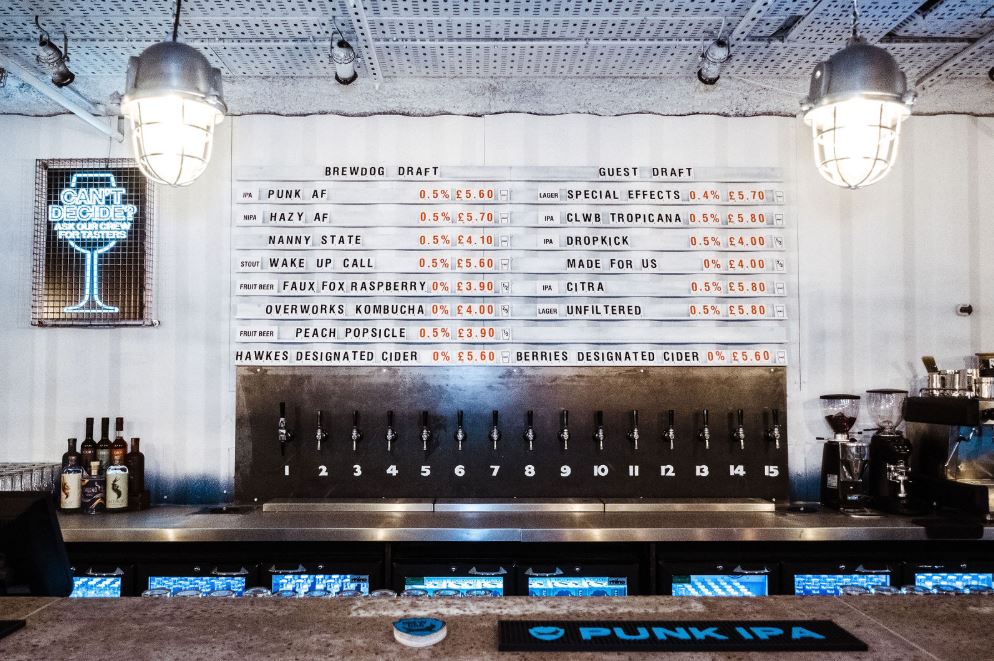 Made for Us: Square Root
One of the most popular additions to our bars in 2019 was the Made For Us series – a different monthly special brewed solely for us by incredible guest brewers. In the spirit of AF we have asked London's finest soda purveyors to create an alcohol-free Zombie cocktail; found exclusively in BrewDog Bars, Square Root have proved you can tiki up at 0% ABV.
These are just some of AF drinks pouring in our BrewDog Bars for January, you can check out more events and bar exclusives here. And don't forget that from 12pm on Monday 6th, we are opening the doors of BrewDog AF in Old Street, London, in another first – our debut alcohol-free beer bar.
Welcome to 'drink all you can Jan'…