BrewDog Beer Visa 2.0 (now with stickers!)
In February 2018 we launched the Intergalactic Beer Visa and had an incredible response – with 50,000 signed up, collecting their bar stamps and making their way round our bars worldwide!
Now, we're delighted to announce that the newest version of our Beer Visa is here! The stamps you know and love, now with STICKERS! That's right, the new iteration of our beer visa includes a section dedicated to collecting stickers for your favourite beers!

In this awesome analogue globetrotting beery passport, the more stickers and bars you collect, the more rewards you unlock! It's all about that in-bar experience and we can't wait to have you on the journey!

When you order a beer, you get a sticker! When you visit a bar, you get a stamp! Collect 5,10,15 and 20 different stamps and stickers to get some incredible in bar items on us! From free meals to T-shirts and beers for you and your friends, there's loads of awesome perks to bag along the way.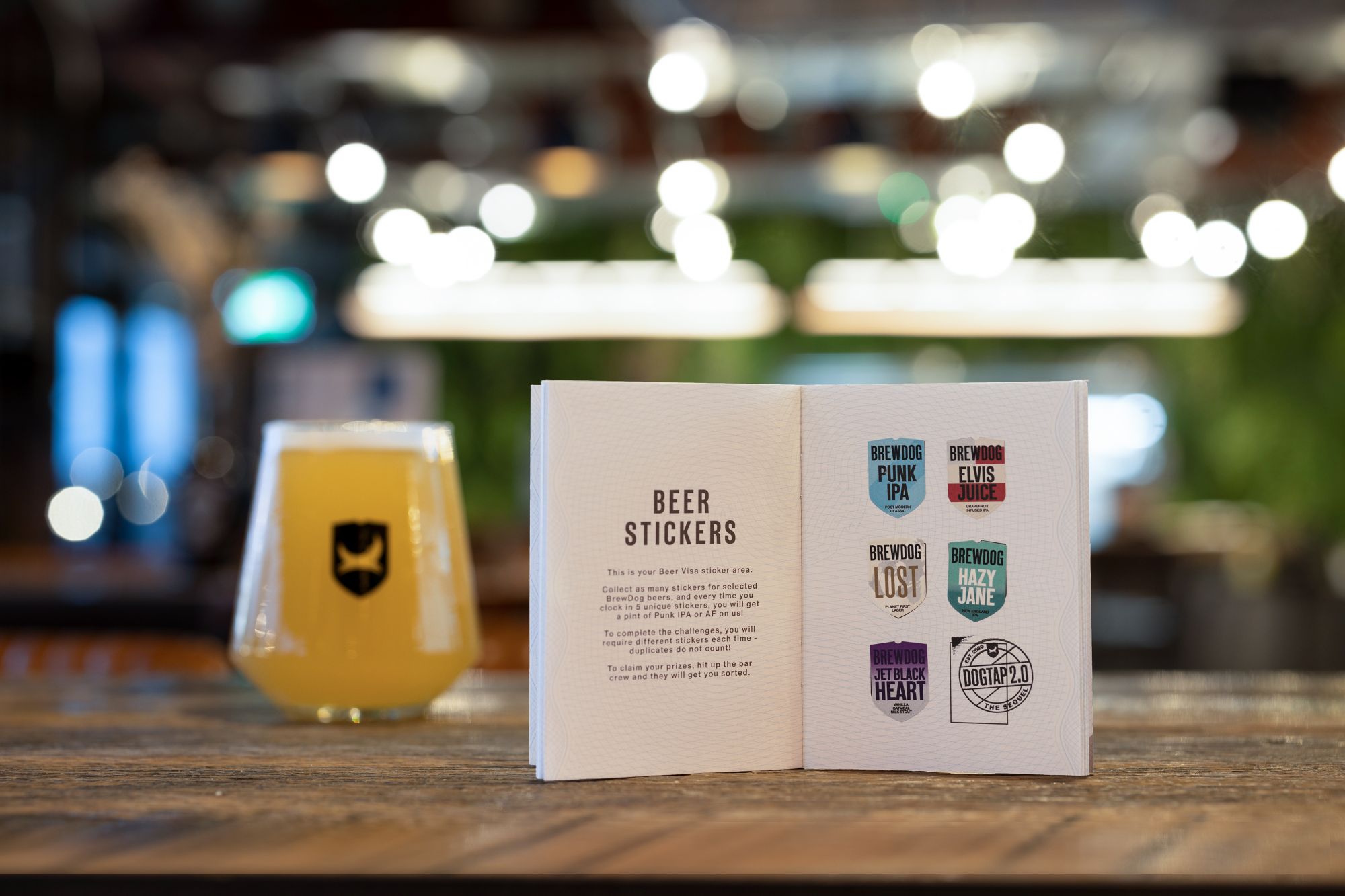 And we're even adding the bonus perk of getting a pint of Punk IPA or AF on us for every 5 unique beer stickers collected!

Head to our Beer Visa pages here, sign up, tell us where you want to pick up your Visa and we'll see you at the bar!

We will be retiring the original Intergalactic Beer Visa prizes on 31st December 2021 at 12 noon (GMT), so there's still time to add your stamps to this one before it ends, but it's worth getting the new visa ready to rock in the meantime!

So what are you waiting for? Hit up a BrewDog bar today, and get collecting!