BREWDOG'S CHRISTMAS PAIRING GUIDE
Christmas is a special time – the festive quiet before the whirlwind of today, December 25th. As the family gathers and ovens run white-hot, we hope your Christmas will be punctuated by amazing drinks enjoyed amongst your closest relatives. But when the wine is reached for, unthinkingly, we say take a stand for the alternative and suggest these festive pairings instead. Not only are they a superior match, they are also the better option with which to retreat to a quiet corner…
Here are some of our ultimate Christmas Day pairings, course by course!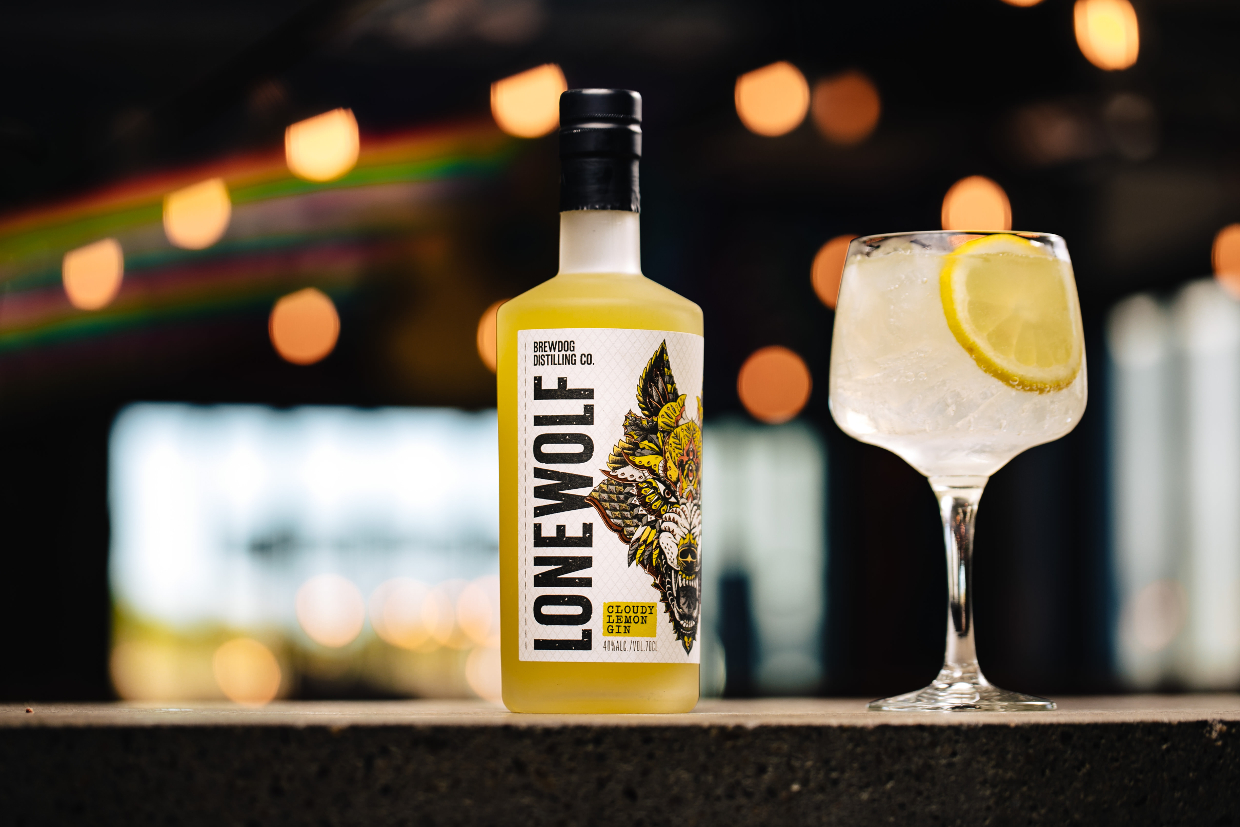 Aperitif – LoneWolf Cloudy Lemon
Before that oven door even opens, Christmas tradition dictates a pre-starter drink. But instead of bubbly, we have a better palate cleanser. Ready your senses with our enlivening haze of gin and sharp citrus – LoneWolf Cloudy Lemon from the BrewDog Distilling Co. Our gin is macerated in fresh Sicilian lemon peel for seven days, yielding a strong lemon nose alongside the kick of juniper. With the long, table-groaning feast to come, start as you mean to go on with the perfect aperitif.
Alternative – A sour from BrewDog OverWorks would also be an ideal way to kick things off; for instance the Disparate Elements #1 hibiscus and lime sour aged in Rioja barrels would be an amazing start to any Christmas dinner.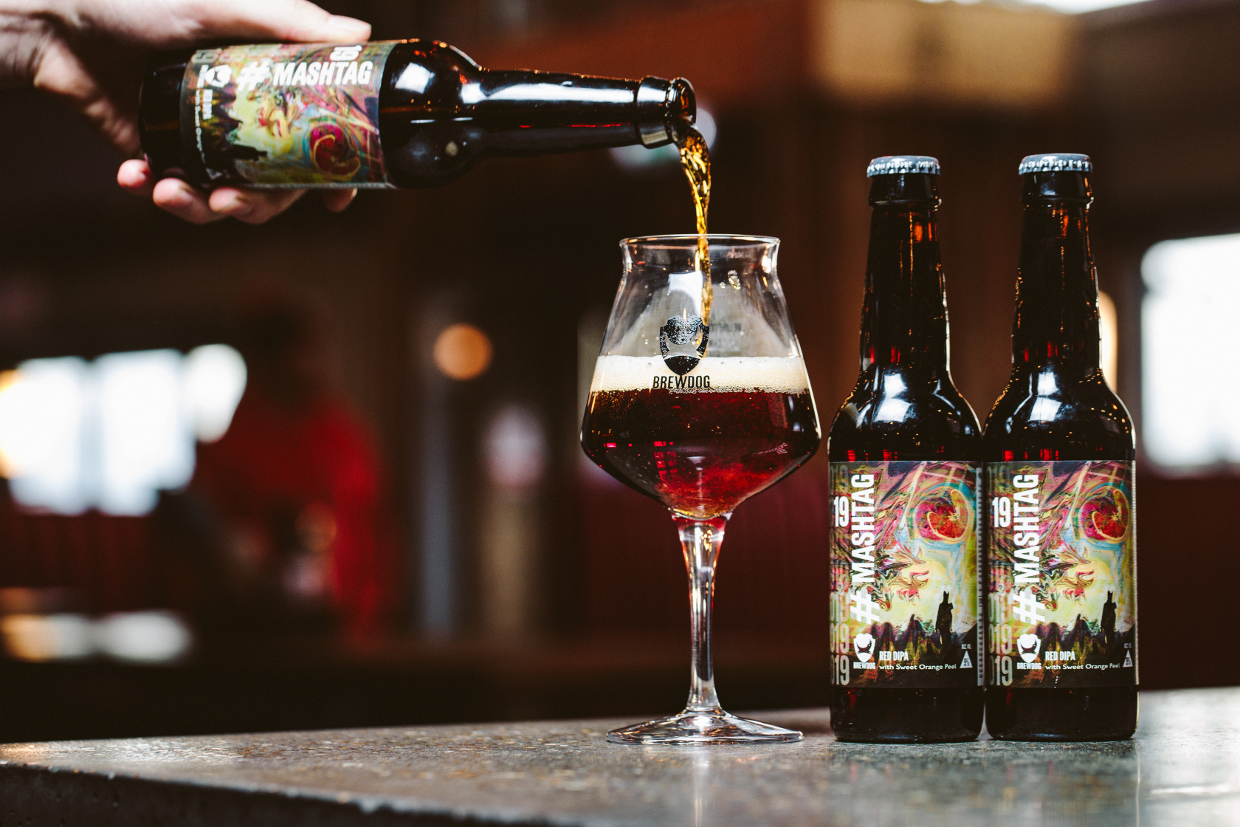 Starter – #MashTag 2019
The jumping off point of that Christmas dinner will vary from everyone else in your street, but it likely won't have changed for a decade. If, for argument's sake, yours is a pate house our tip for pate or parfait is Double IPA. Highly carbonated to cut through the fattiness and richness, old-school west coast DIPA also packs a meeting of minds with the Crystal (and in #MashTag 2019's case) Munich malts reflecting the meaty umaminess. The orange and guava also work with any spiced or sweeter fruit chutnies you might have on the side.
Alternative – Big IPAs also work by cutting through creamy sauces in any fish starter, or newer kid on the block New England IPA is a great pairing for smoked salmon if you live in a fish-starter house.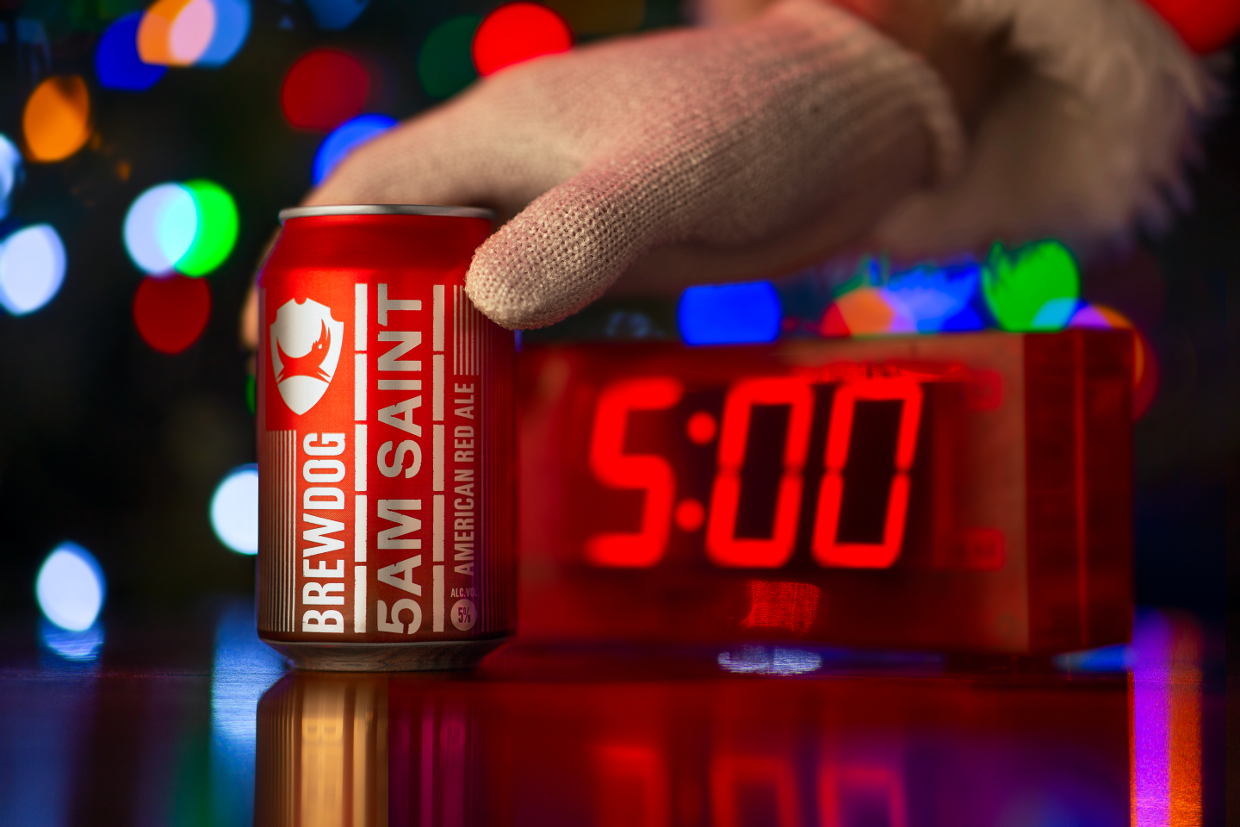 Main Course – 5AM Saint
We say it every year. Even though we are biased, the best beer to bring out when the biggest platter your family has also appears is our hop-forward red ale 5AM Saint. It matches perfectly with red meat if that platter is groaning with beef, it also is the ideal foil for a mushroom wellington or veggie meatloaf – and turkey? Turkey becomes the talk of the town with a bit of bittersweet chaos. The dry, biscuity malt bill and the bitter hops lift the dryness of the meat (no offence to the chef) into a perfect level of appreciation. Malt-led hoppy American red ales are your go to with meat and two veg.
Alternative – You can knock the bitterness up with something like Punk IPA and your turkey would thank you, or any saison would be incredible with the showpiece of your Christmas dinner.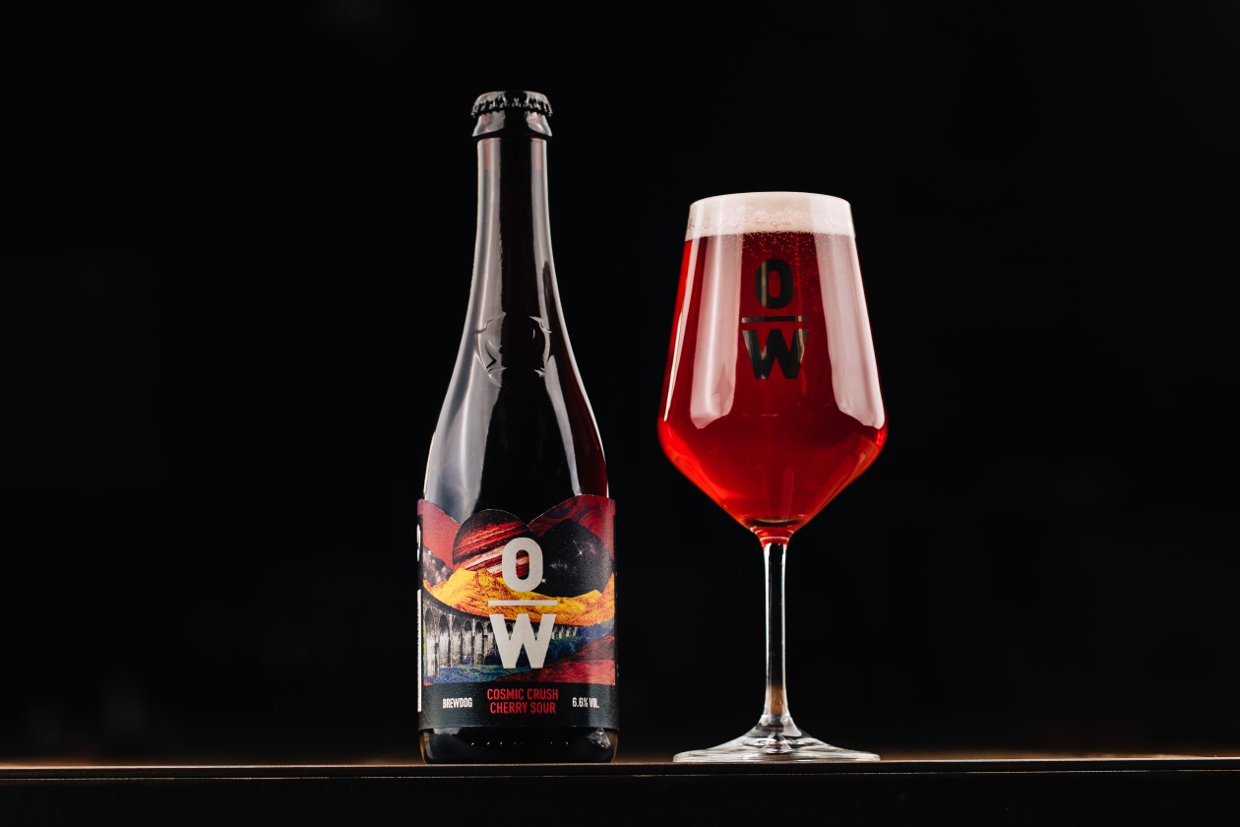 Dessert – OverWorks Cosmic Crush
As with the start of the meal, how it ends can be in any one of several different ways. The most iconic of them all though is the Christmas pudding. A dish this heavy needs a beer that is anything but – sours are your friend here. For a cleansing, palate-lifting way to deal with the stodge, pick out any of the BrewDog OverWorks Cosmic Crush series – our pick would be Cosmic Crush Cherry. The cherry complements the candied fruit to perfection, and the whole thing is a yin/yang Christmas miracle.
Alternative – Anything chocolate based is manna from heaven for imperial stouts, our newly-released rum and raisin Sunmaid Stout would be the ideal companion here (it would also be incredible with the pud).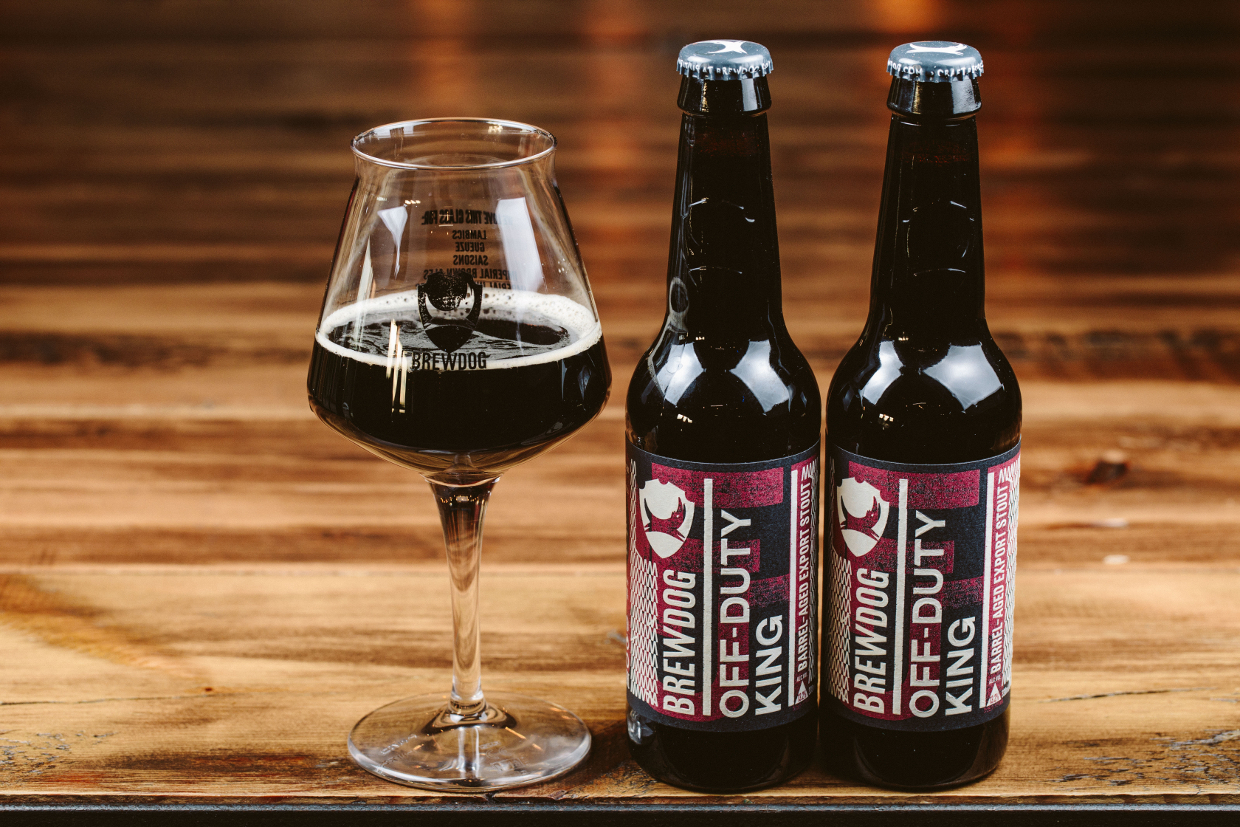 Post-Dessert – Off-Duty King
The great thing about imperial stouts is that once it's time for one, the armchair beckons. Head there with your second in this other new release from our barrel store – our 13.2% ABV export stout Off-Duty King. This is a huge beer, one to crown an event with, and at this time of year there are no greater causes than the completion of your Christmas Dinner. A colossal warming medley of rich, sweet toffee, chocolate, cocoa, coffee and a hint of spice and cigar dryness, this is the one to dig out and hide away with.
Alternative – Anything from your beer stash or cellar that has dust on it. Christmas only comes round once a year after all!
From everyone at BrewDog to all of our readers, drinkers and friends – Merry Christmas!