CAPTAIN'S LOG: OCTOBER 2019
Hey Everyone,
We are now over 9 months into what is shaping up to be a very exciting and very strong 2019 for BrewDog.
Some highlights from this year so far:
· Opening our amazing new brewery in Berlin this past September.
· Being named as the 19th most valuable beer brand in the world by Brand Finance.
· Launching the BrewDog CrewPrint, outlining our commitments to our amazing team.
· Punk AF being named 'best booze free beer in Britain' by The Times.
· Brewing SpeedBird 100 with British Airways on an actual flight!
· Our DogHouse hotel being listed in TIME magazines 'Best 100 places on the planet'.
Cool things coming up that you can drink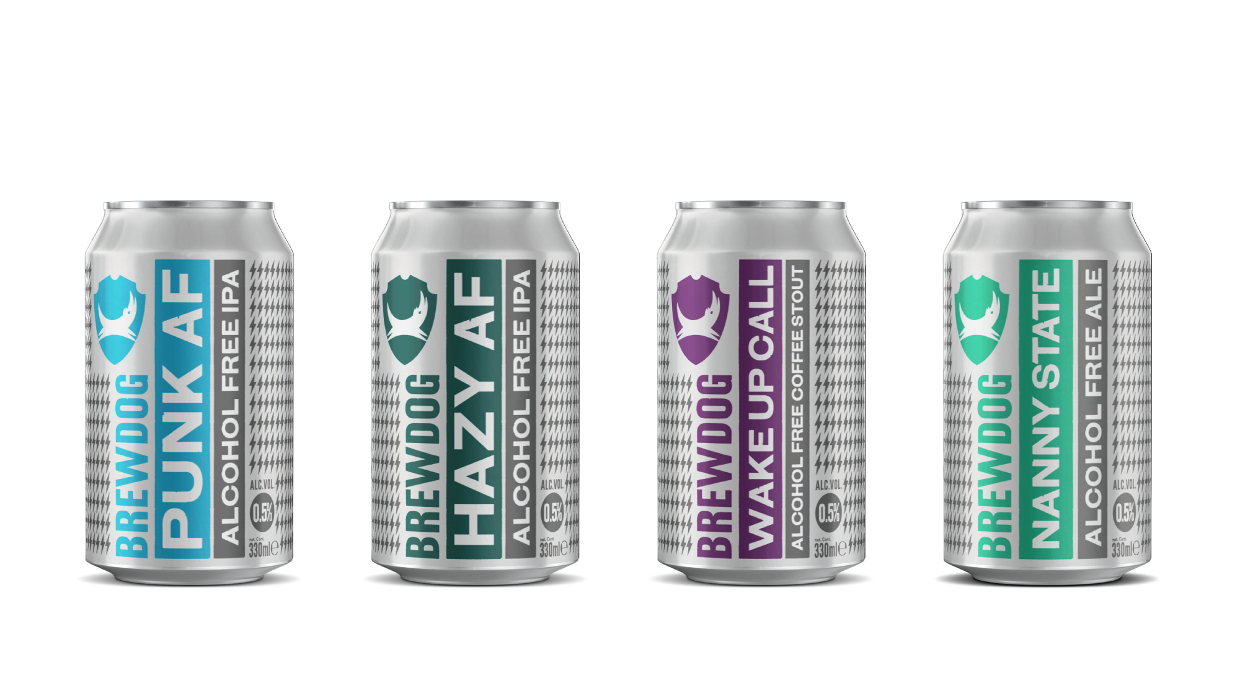 Building on the success of Nanny State and Punk AF, we are launching 2 brand new AF beers in December. Hazy AF, an East Coast alcohol-free IPA and Wake Up Call, an alcohol-free coffee stout, will be joining our alcohol-free line up. Get ready to say hello to the juiciest alcohol-free beer in town and a full flavour roasty, toasty chocolatey coffee all day blend.
In addition we are also launching Faux Fox, two beautifully fruit-forward non-alcoholic Berliner Weisse beers. These ground-breaking beers bridge the gap between sophisticated soft drink and Alcohol Free Beer.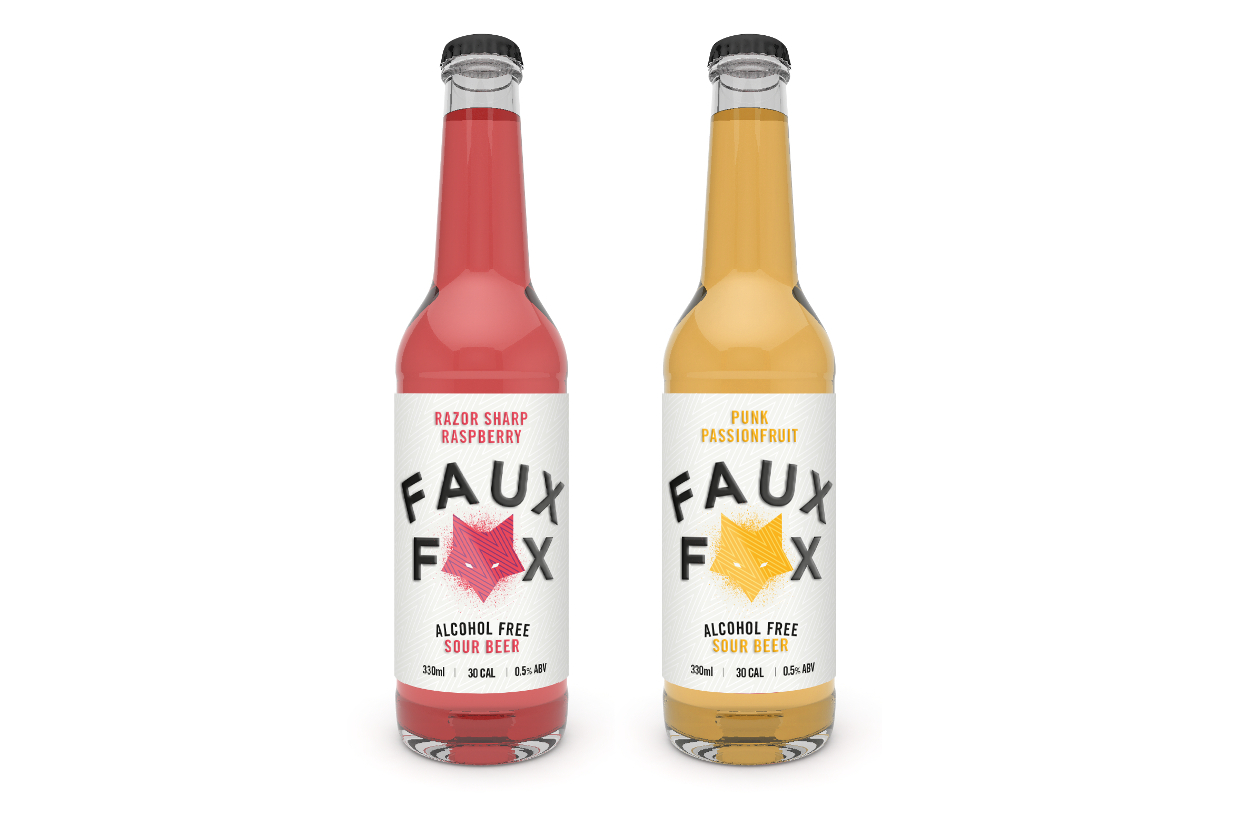 Q4's seasonal sees firm BrewDog favourite, and one of our classic beers, 5am Saint in a can and we are also working on some really exciting collaborations at the moment including a nitro Vietnamese coffee stout with Evil Twin (to be brewed in Columbus and shipped over the UK and Europe) and a new East Coast IPA with Modern Times.
In November we are also going to launch a brand new beer, BrewDog Pale Ale. BrewDog Pale Ale focuses on a very heavy hop dosing in the whirlpool which gives a slightly different hop impact than a heavily dry hopped beer with the hop character slightly more subtle on the nose but deeper intertwined into the light and malty backbone of the new beer.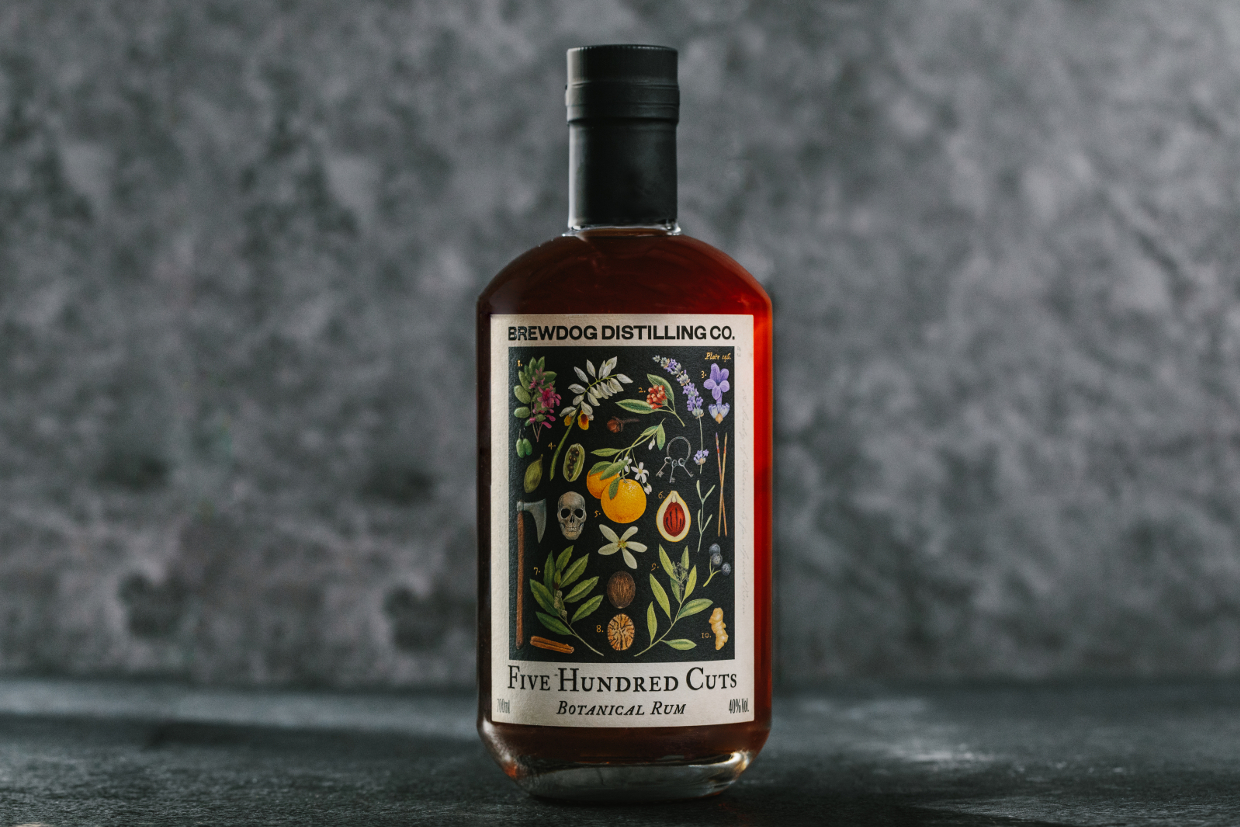 We are also very excited about the imminent launch of 500 Cuts, our fantastic new Botanical Rum from our BrewDog Distillery.
And to celebrate the launch, and because we are so delighted with our new rum, we are running an amazing Equity Punks initiative in December. Any Equity Punk will be able to pick up 2 beautiful 200ml bottles for just £10 in any BrewDog bar, one to keep and one to share with a friend.
Cool Things coming up that you can't drink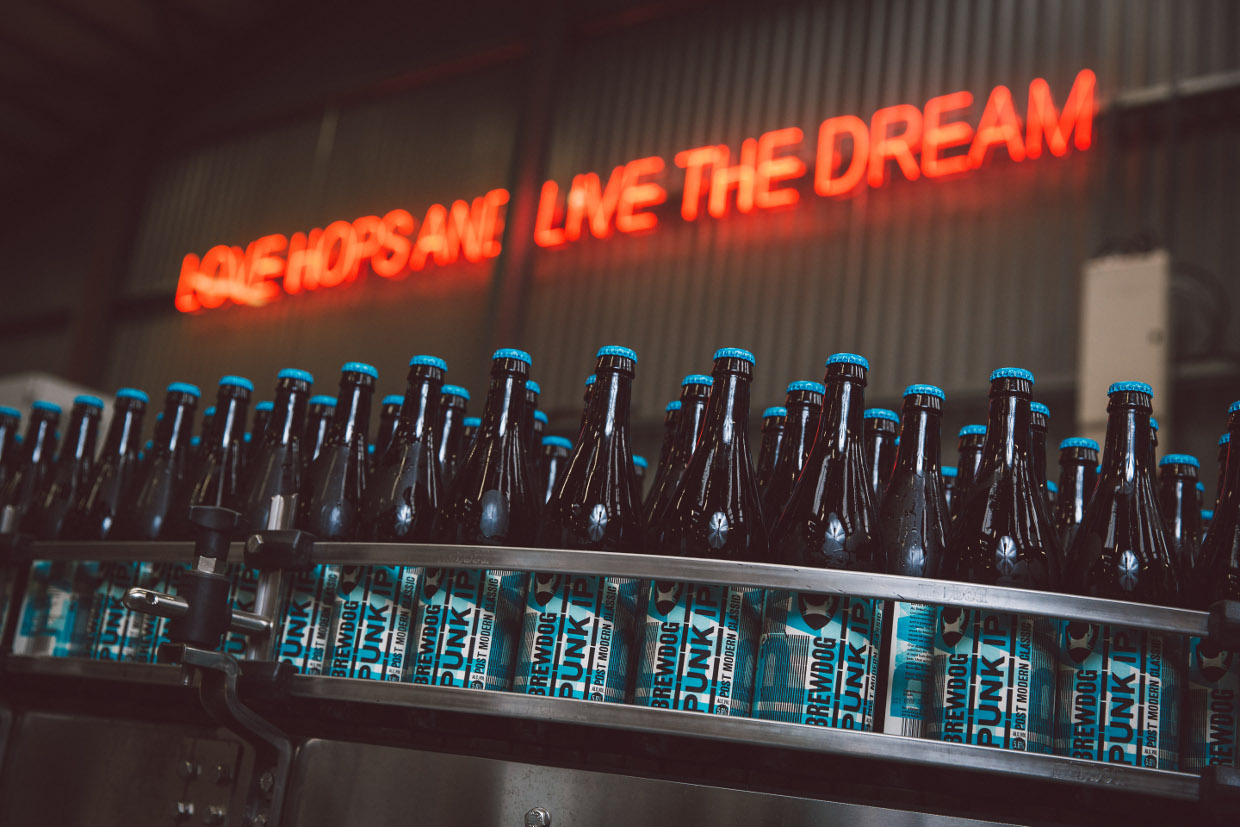 We have teamed up with Crowdcube.com again to bring you the brand new BrewDog Bond. Building off the huge success of the first BrewDog Bond this new bond, launching soon, will provide a 6% yield with the yield paid 50% in cash each year and 50% in beer bucks (redeemable in our bars or online shop). The bond gives people a completely new way to invest in BrewDog as we continue to invest in the next phase of our growth.
In line with our charter and the values that we believe in, we are looking to apply to become a B-corp in 2020. You can find out more about B-corps here. Certified B Corporations are businesses that meet the highest standards of verified social and environmental performance, public transparency, and legal accountability to balance profit and purpose. B-corps form a community of leaders and drive a global movement of people using business as a force for good.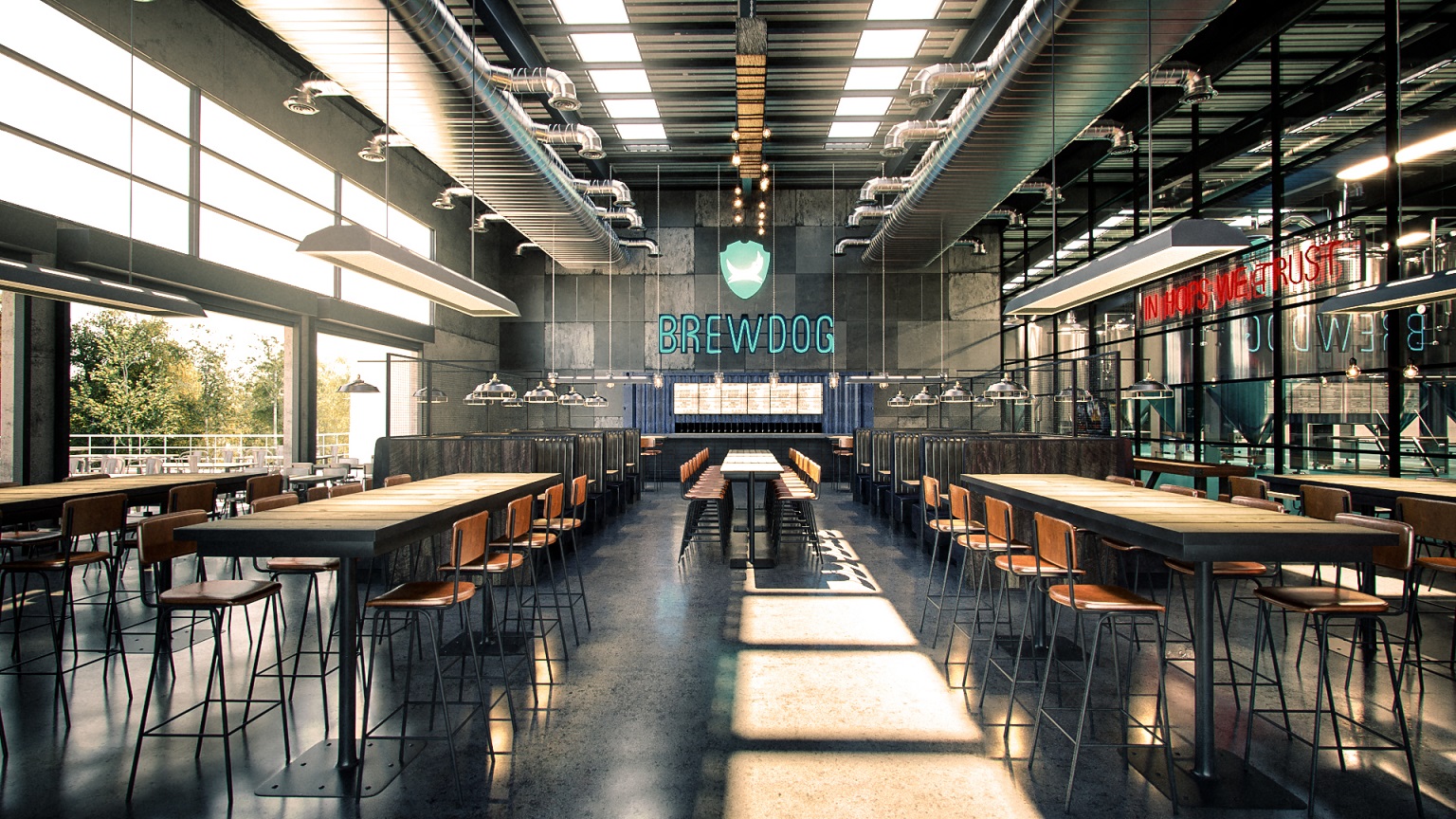 Our beautiful Australian brewery is almost finished and the equipment is now on site. We are going to open DogTap Brisbane in November. The facility and the location are beautiful and we cannot wait to get going down under.
We also have a new book being released later this year which will be published by Penguin. The Field Guide On How To Be More BrewDog was originally designed to be a little book just for our team. The book lays out the building blocks of our culture and provides the tools we need to continue building a new generation business and to continue changing the world of beer.
We also have some great new bar sites opening over the remainder of 2019 with a fantastic Outpost in Dublin's Silicon Docks and a killer location in Cincinnati both due to open in November. We have signed a deal to open a series of BrewDog bars in India with the first one due to open in Mumbai in either December or January as well as having found a fantastic distributor in the market too.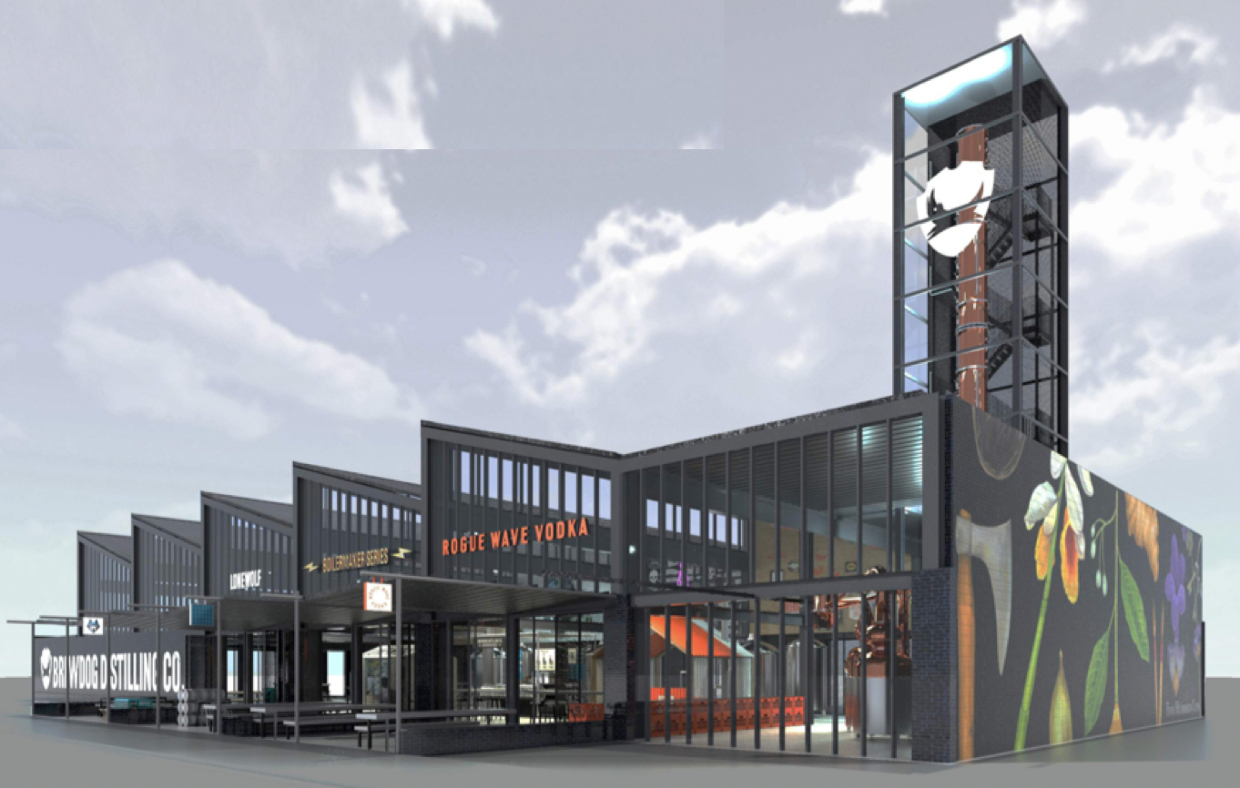 As our distilling business continues to grow we are looking to expand our capacity here and are considering adding a stand-alone bespoke distillery to our Ellon campus.
Furthermore, as well as our core range beers we have built a calendar with significant Equity Punk community input, for our small batch, amplified and high octane beers in 2020 which sees some old favourites and exciting new beers in the line-up.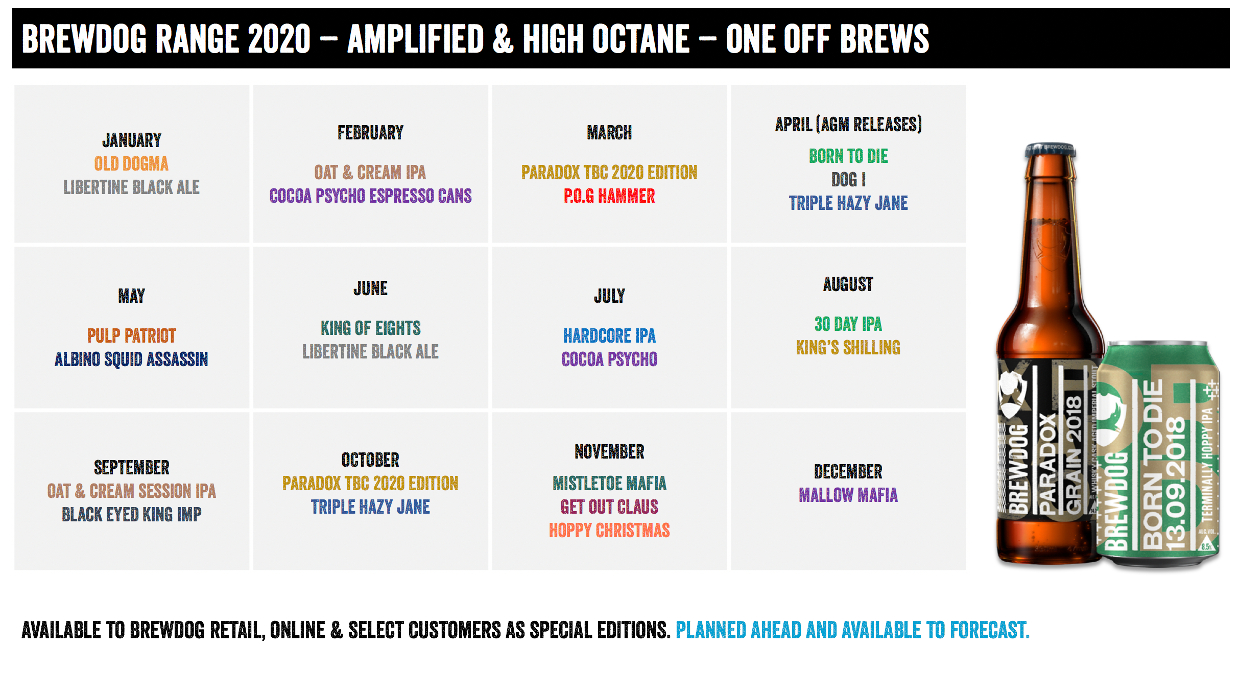 With Equity for Punks open now, you can invest in BrewDog HERE.
Hold Fast,
James