Equity for Punks is live! Click here to find out more about investing in BrewDog.
It may only be the third week of the year, but we are proudly rolling out our third new beer of 2020. Following the twinned alcohol-free newcomers Hazy AF and Wake Up Call we have the first BrewDog Seasonal ready to go – and as is traditional we are lifting the dark clouds of January with the power of hops. Just when you need it most, we bring you our brand new DDH IPA.
It's time to welcome the hopped up citadel that is Duopolis.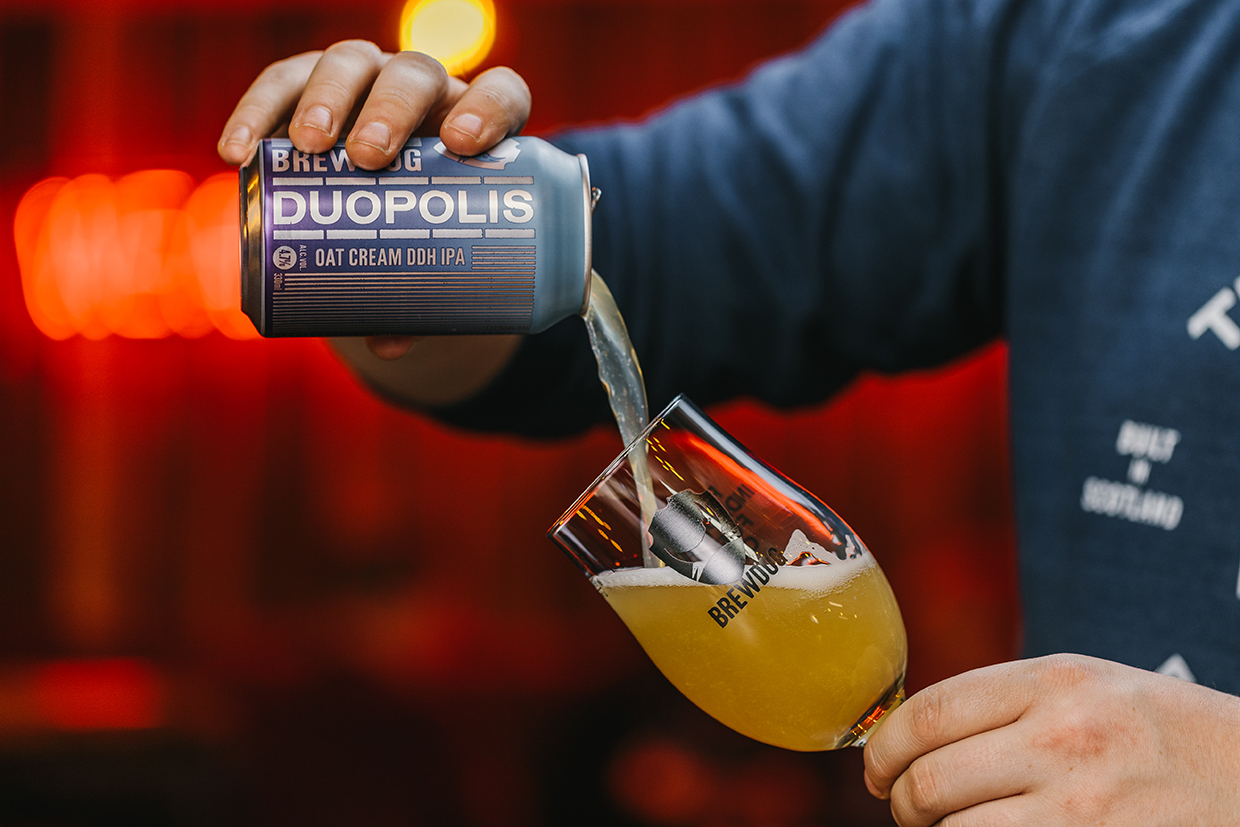 Duopolis
You can buy Duopolis online here.
A 4.7% ABV oat cream IPA, Duopolis is the perfect beer with which to ease yourself into the start of another year. Set against a backbone of pale malt and flaked oats, the mix of North American and European hops bring a complementary juicy payload of kiwi, lychee and berry fruit – a fully loaded hop profile delivered as smooth as you like.
Full-bodied and layered, this hazy, juice-led IPA is hugely refreshing and rewarding in equal measure. At just 20 IBU it revels in a late-hopping regime featuring Cascade, Chinook and Ariana. This new pride of Germany adds a mixed berry and currant edge to the tropical and citrus from its US counterparts, and being double dry-hopped they bring the beer to life even more.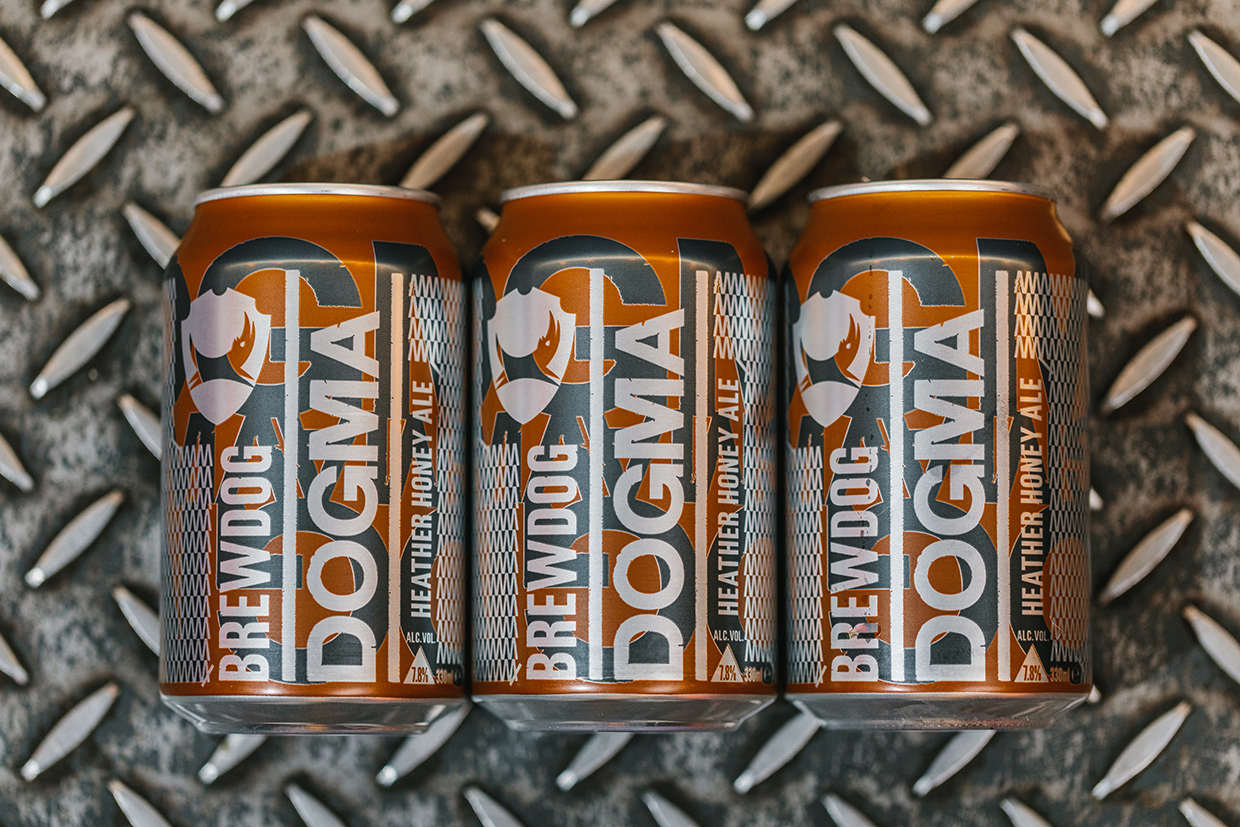 Dogma
You can buy Dogma online here.
Also out today are the first two High Octane beers for 2020 – a pair of releases with a long history and a firm following. First up, the reappearance of a true original. Dating from the summer of 2008 Dogma is a strong Scotch Ale brewed with heather honey and spices. Complex and indulgent, it carries the richness of bittersweet chocolate and stewed dark fruits into a luscious, honeyed finish. Dogma is a beer that is impossible to resist.
Libertine
You can buy Libertine online here.
Alongside Dogma we have a re-brew of our original black IPA Libertine. A beer that first left our brewhouse in March 2012, as befits this crossover style it is powered by the twin pillars of malt and hops – five different malts, judicious use of Simcoe and rounding out at 7.2% ABV. Resinous pine meet freshly-cut citrus zest – Libertine is dry, bitter and intense and one for the hop hedonists.
You can check out all of our latest beer releases online here and if you head to one of our UK BrewDog Bars tonight (Thursday 16th) Duopolis, Libertine and Dogma will be pouring from our taps from 6pm. You'll also be able to discover the latest small-batch release from BrewDog OverWorks – a 4.5% Rustic Lager that is unfiltered, unfined and isn't lager reinvented, but remembered as it was.
Equity for Punks is live! Click here to find out more about investing in BrewDog.
IMPORTANT NOTICE: Investments should only be made on the basis of information in the prospectus available at www.brewdog.com/equityforpunks. The value of investments can go down as well as up and invested capital is at risk.