Equity for Punks Tomorrow Benefits-Merch Spotlight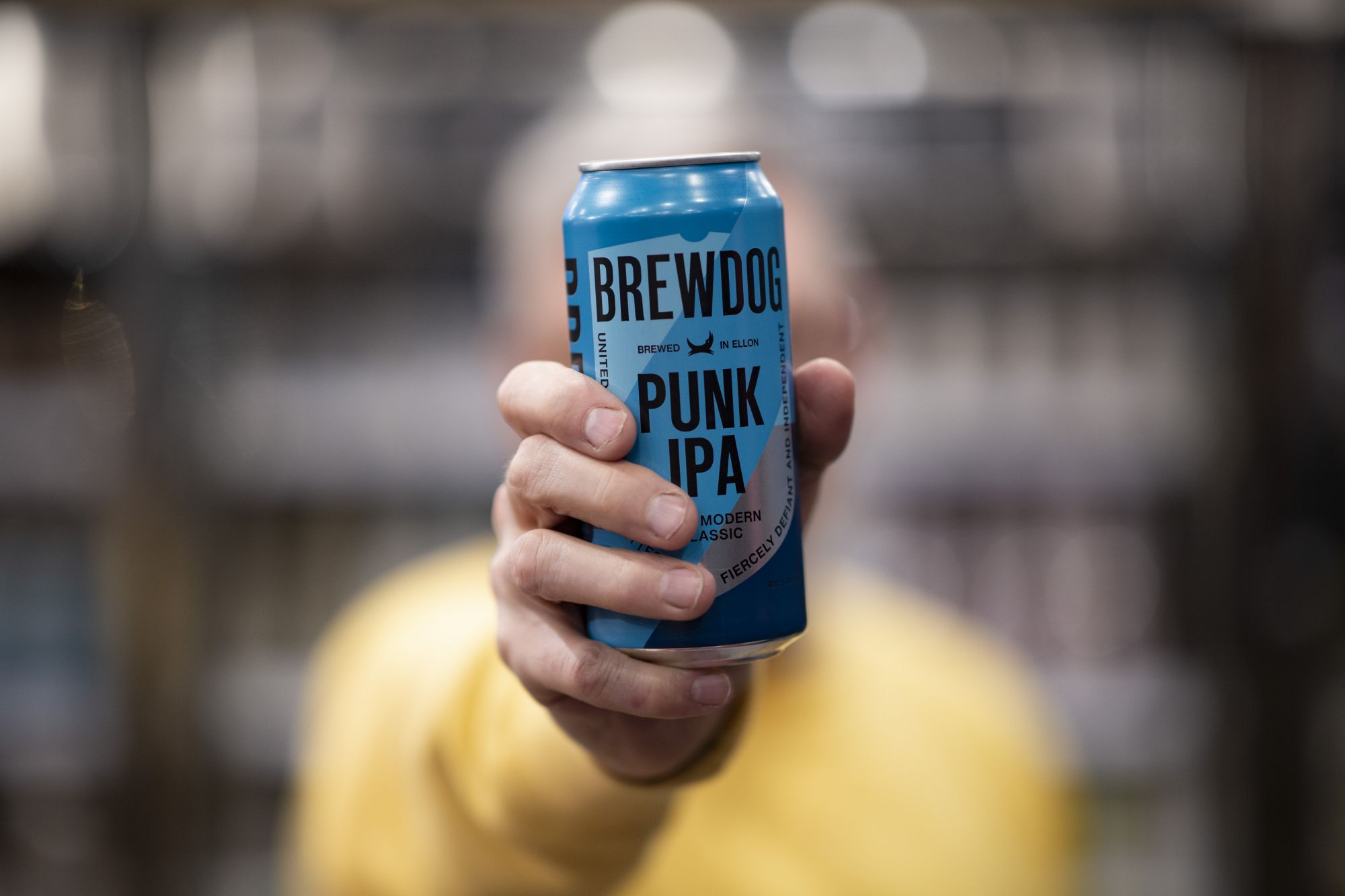 Equity for Punks Tomorrow is now live! Find out more about investing by reading the offer document here!
We are now 1 day away from the end of Equity for Punks Tomorrow – Our latest and last ever world record-breaking crowdfunding raise closes at 23:59 on the on 8th of September.
So far, we have raised £29.4 Million from over 70,000 investors with every penny going towards high impact sustainability projects.
As always, we have a raft of awesome benefits for those who do invest! Read on to check these out!

CORE BENEFITS
As well as the usual benefits all our Equity Punks enjoy, such as owning part of BrewDog, AGM invites for you and a friend, free beer in BrewDog bars on your birthday and lifetime discounts in our bars and online shop, for Equity for Punk Tomorrow investors we're also offering to plant a tree in your name in the BrewDog Forest, as well as membership to our sustainable supper club where you get double discount in all our bars on all vegan dishes.

Every single investor also bags an exclusive Equity for Punks Tomorrow pin badge!
BOOSTED BENEFITS
If you invest more in Equity for Punks Tomorrow, you can unlock some extra special tiers of rewards! After you purchase your shares, you will be able to select your benefits on your account on BrewDog.com. You can choose one boosted benefit from each tier you unlock. For example, if you purchased 14 shares, you would unlock one benefit from the 4 shares tier, one benefit from the 8 shares tier, and one benefit from the 14 shares tier. Awesome! Once you have invested, choose your benefits on your account on BrewDog.com. Be quick! Some have limited availability.

4 SHARES (£100.60)
A copy of Craft beer for the Geeks
Your go-to on all things BrewDog! In this book, you will find everything we love about about beer and brewing, distilled into one must-read volume. Craft Beer For The Geeks takes a detailed look at the evolution of styles such as IPA and wheat beer, through to the myriad innovative forms they take today; discover which beers BrewDog believes are truly iconic and why - it's even got a load of recipes for you try out for your own homebrews!
A 12 pack of Trash can punk to gift to a friend
Trash can Punk was introduced as an incredible way for us to use our old cans that will go to waste/send to recycling if we never use them! We'll take some old cans, some new Punk IPA labels, and throw them together for you to send onto your favourite pal!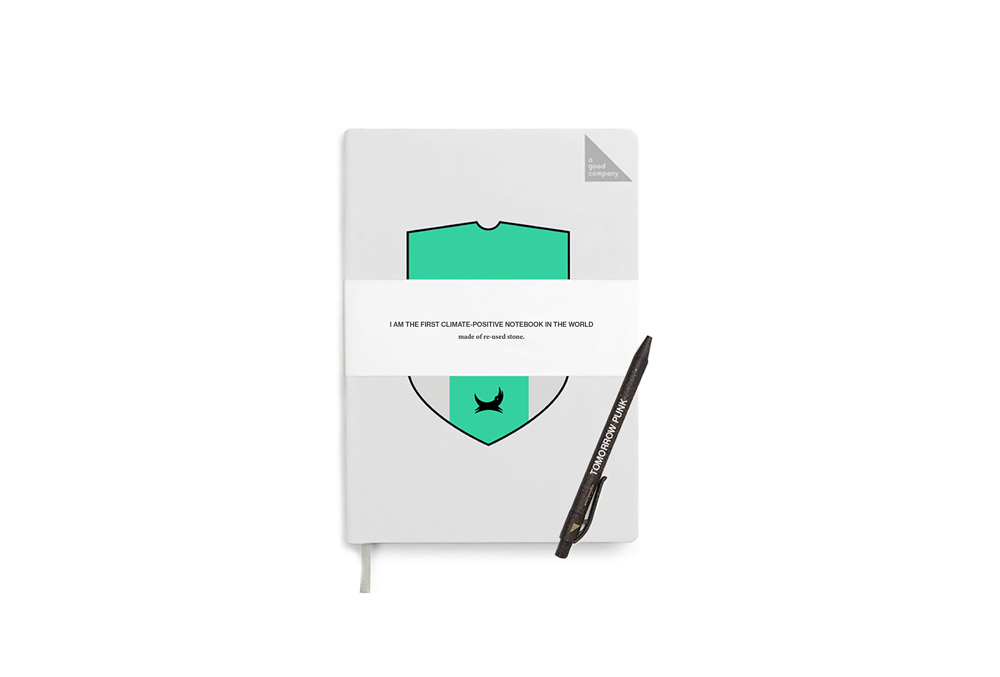 An exclusive limited edition a Good Company x BrewDog pen and notebook
We gave our pals at A Good Company a shout to collab on some cool items for this raise. A Good Company make incredible products using recycled materials, and they're also carbon negative!

8 SHARES (£201.20)
A limited edition 24 pack of Hello My Name is Gale
Anyone who invests and selects this benefit will be sent a full case of 24 cans - and it's a brand-new recipe for Hello My Name is Gale, a wind power brewed beer with Tomorrow Punks getting exclusive access to the cans!
A Good Company X BrewDog water bottle
These bottles are all made with recyclable materials and will last years! Investors selecting this perk will get an awesome limited edition reusable water bottle to help reduce your own plastic usage (and keep hydrated!)
A Tomorrow Punk Tee from sustainable source
It wouldn't be a BrewDog raise without a limited-edition T-Shirt!
All Tomorrow Punk T-shirts will be manufactured with sustainably sourced materials, and we'll be reaching out to grab your size before we order them!

14 SHARES (£352.10)
An exclusive 8 pack of sustainably brewed special edition barrel aged beer using foraged tree fruit
We'll be contacting all eligible investors in this round to rack up some votes on the beer, the fruits, and suggestions of the name! Once this beer is aged in barrel, it'll be outstanding!
Growler Club membership, with no deposit for the growler and one free fill of any BrewDog draft beer every month for a year
This one is awesome! You'll be signed up to our soon-to-launch Growler Club, be provided with one of our new Growlers and get a free fill every month for a year. If you want to fill our growler once you've used your benefit for the month, no issue, get it filled and get your discounted rate for the fill too!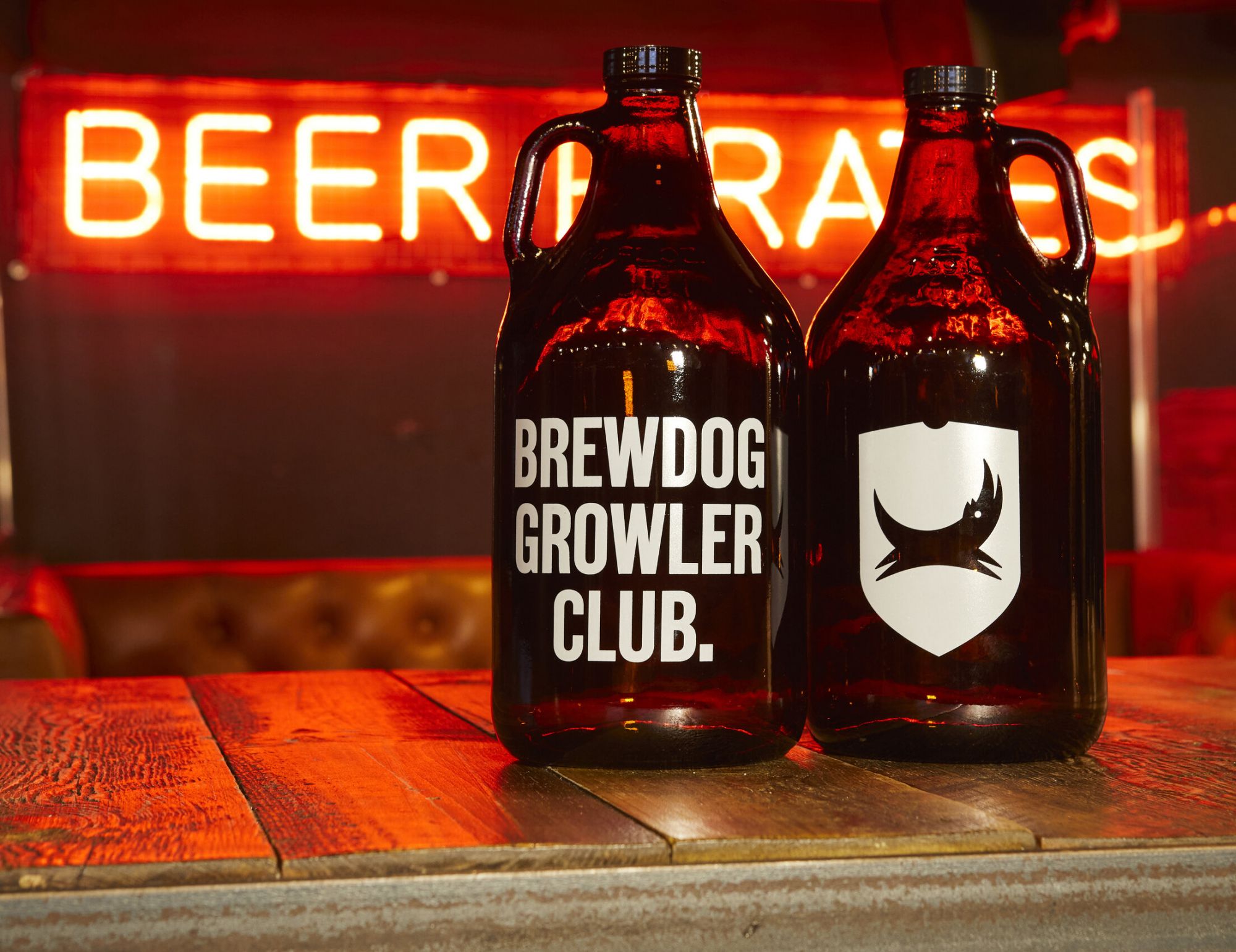 38 SHARES (£955.70)
3 special release OverWorks beers brewed exclusively for Equity for Punks Tomorrow plus Tomorrow Punk glassware set and bar blade
A beautiful OverWorks beer complete with bar blade and glass set to match. These are an Equity for Punks Tomorrow exclusive!
Invitation to a Brew Day at your local OutPost for you and 2 friends, to brew your own beer! Plus, an invite to the launch event at the Outpost when it hits the taps.

After the close of the raise, we'll contact all eligible investors with a few options of dates and Outpost locations to book their spot! Once locked in, we'll invite each site's attendees to vote on the ingredients for their brew day!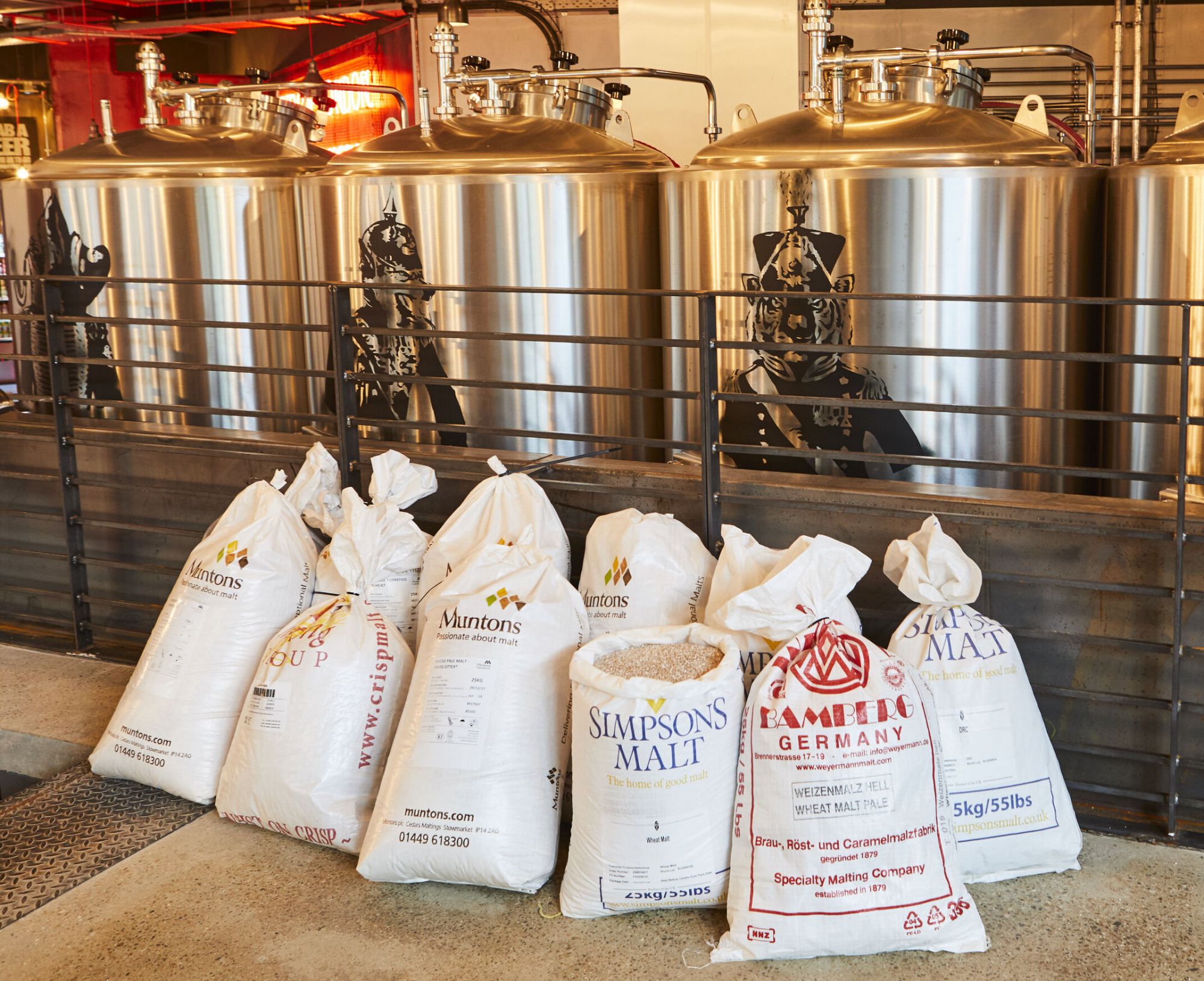 78 SHARES (£1,961.70)
A special edition case of Bad Beer Vodka
Bad beer vodka is the transformation of beers that don't make the cut for their original purpose, by instead giving them an afterlife as Bad Beer Vodka!

One double discount per month for bar or online shop, for 1 year, with free shipping when used online.
At the end of Equity for Punks Tomorrow, we'll contact everyone who selects this benefit and give them the choice "Online shop or bar", it couldn't be simpler. You will be emailed a code based on your choice to use each month in either bar or online shop and get double your discount.
One vegan meal & beer every month for 2 years at UK BrewDog bars
That's a total of 24 awesome planet-friendly meals in our amazing bars, with some tasty BrewDog beer to boot! You will be one popular pal if you share this one with a friend!
Select this benefit and you'll get to enjoy a vegan meal on us with a beer every month for 2 years!!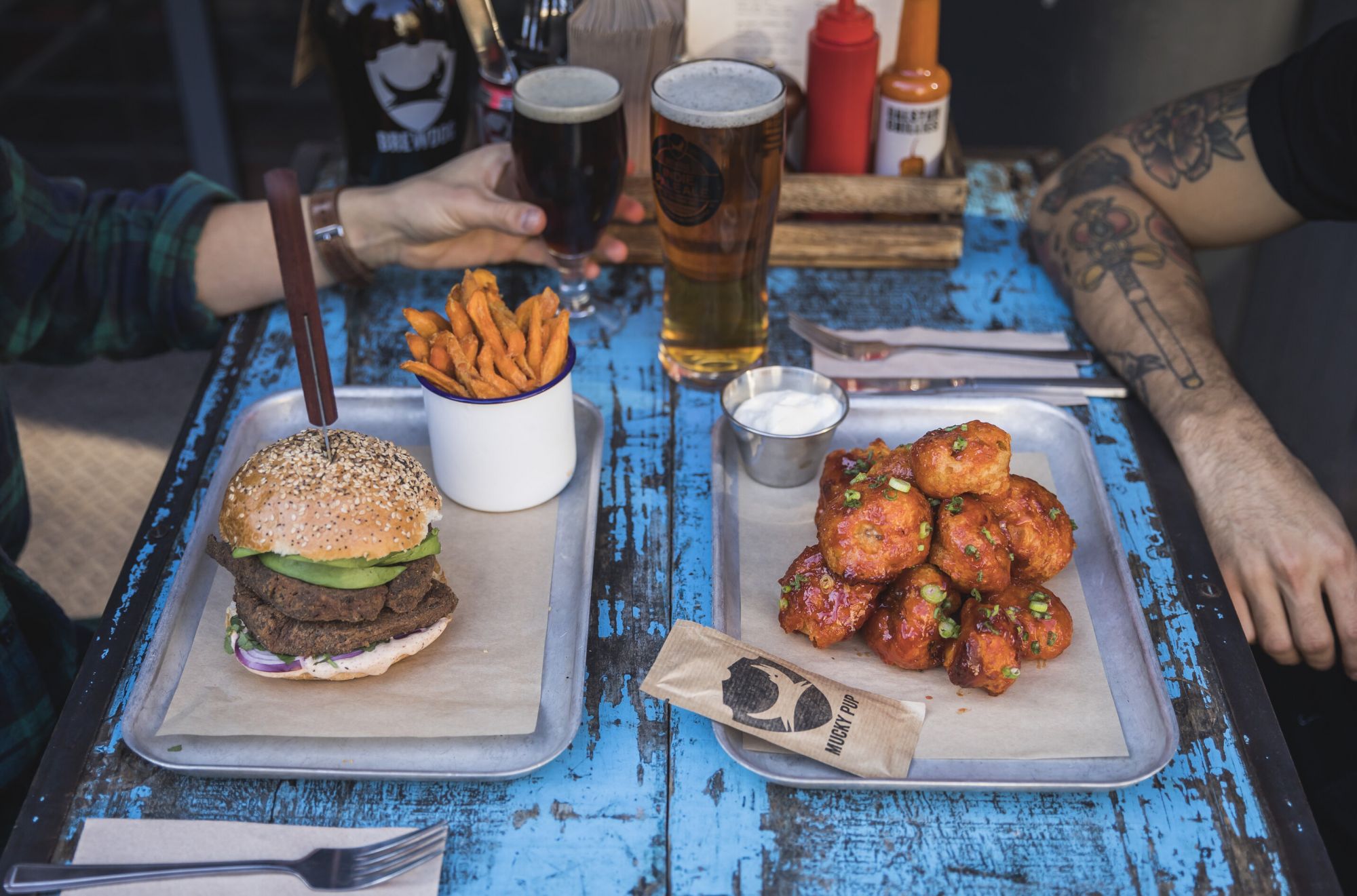 BrewDog branded Yeti cooler & 12 pack of punk to fill it
Anyone who has ever owned a Yeti coffee cup or thermos can attest that their products are incredible! They're highly durable and look amazing. This super limited-edition item will arrive BrewDog-branded and complete with Punk cans to test it out with (Fun fact! Our team calculated exactly how many cans would fit, with ice, before we committed to this benefit for the raise!).

200 SHARES (£5030)
One free case of 24 cans of BrewDog beers on next day delivery to your door where available, every month for 1 year.
We'll send you a code to use in our online shop each month. Fill your basket, add your code and enjoy!
Tomorrow Punks Dog Day: You'll spend a day nerding out with our quality team & HQ crew with a special taste panel, a session in our lab, a close look at our investment in sustainability, and dinner & a Q&A with our Masters of Quality.
The ultimate BrewDog experience!
You'll get to see parts of the brewery that are only ever opened up on special events or benefits days, you'll learn about taste panel, see our labs and have a glorious meal to polish it off
Your own cask of sustainable whisky. Visit it whenever you want, and when it's ready, we will deliver a case of bottles of your sustainable, bespoke whisky
Possibly one of the rarest benefits - we'll make a cask of sustainable whisky, the first batch to ever be made in our new distillery set up, and once it's aged and tasting incredible, we'll bottle and send your case your way!

There you have it – The Equity for Punks Tomorrow Boosted Benefits. These are exclusive to and can only be obtained when investing in Equity for Punks Tomorrow!

If you have any questions on the raise or benefits, please do not hesitate to get in touch with the BrewDog Customer Service crew here
Equity for Punks Tomorrow is now live! Find out more about investing by reading the offer document here!
Investments can go down as well as up and invested capital is at risk. Investors should only subscribe for shares in BrewDog plc on the basis of the information contained in the Prospectus which is available from www.brewdog.com/equityforpunks. This is a financial promotion approved by Paxiot Limited (FCA No. 610217).