EQUITY FOR PUNKS TOMORROW IS NOW LIVE
Equity for punks Tomorrow is now live. Find out more about investing by reading the prospectus HERE
On Saturday 22nd August, we unveiled our biggest and best announcement in our short history. We announced that BrewDog is now Carbon Negative. Via a host of high-impact sustainability initiatives, we are taking major steps to move the needle when it comes to protecting our planet. After all, there is no point making awesome beer if we don't have a planet to drink it on.
Today, we invite you to join us as we embark on the new era for BrewDog. Today, we have opened Equity for Punks Tomorrow. Read more about investing here HERE
In 2010 we tore up convention, turned the traditional business model on its head and launched Equity for Punks, giving thousands of people a front row seat to the craft beer revolution. Equity for Punks has already broken all types of crowdfunding records all over the world.
And now, Equity For Punks is back with a radically new type of share offering; an offering where every single penny you invest goes towards building a more sustainable future for all of us. We believe that the most sustainable businesses are going to be the ones who will prosper long term, so by investing heavily in sustainability, we believe we can grow strongly, and add significant value to your investment too. All whilst doing great things for the planet.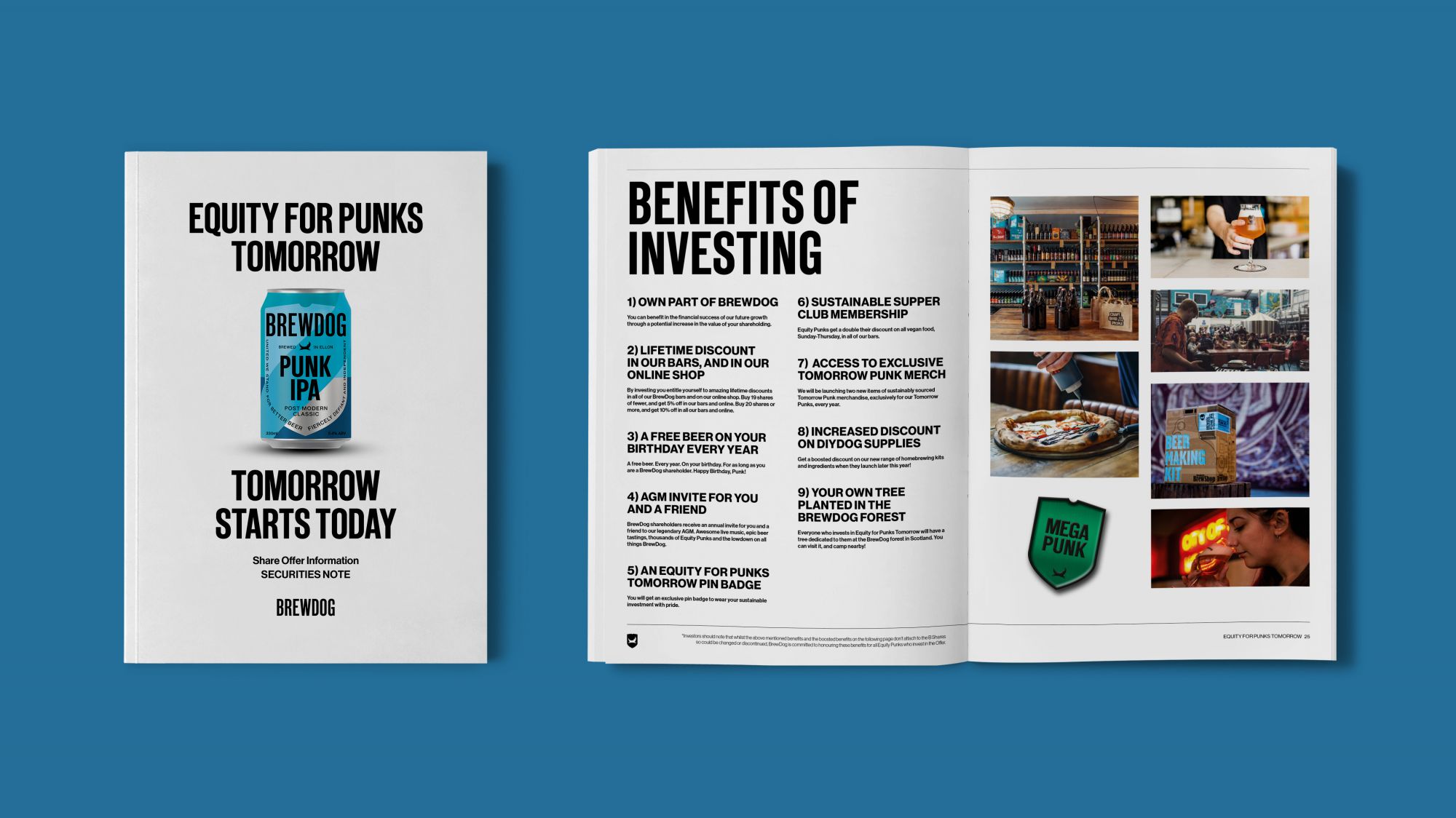 Here's a snapshot of the kind of projects your investment will help propel
DIRECT WIND POWER
CO2 RECOVERY
ELECTRIC DELIVERY VEHICLES
TURNING OUR WASTE INTO ENERGY
HOP FARMS
SOLAR-POWERED BREWERIES
Read more about our initiatives in the prospectus HERE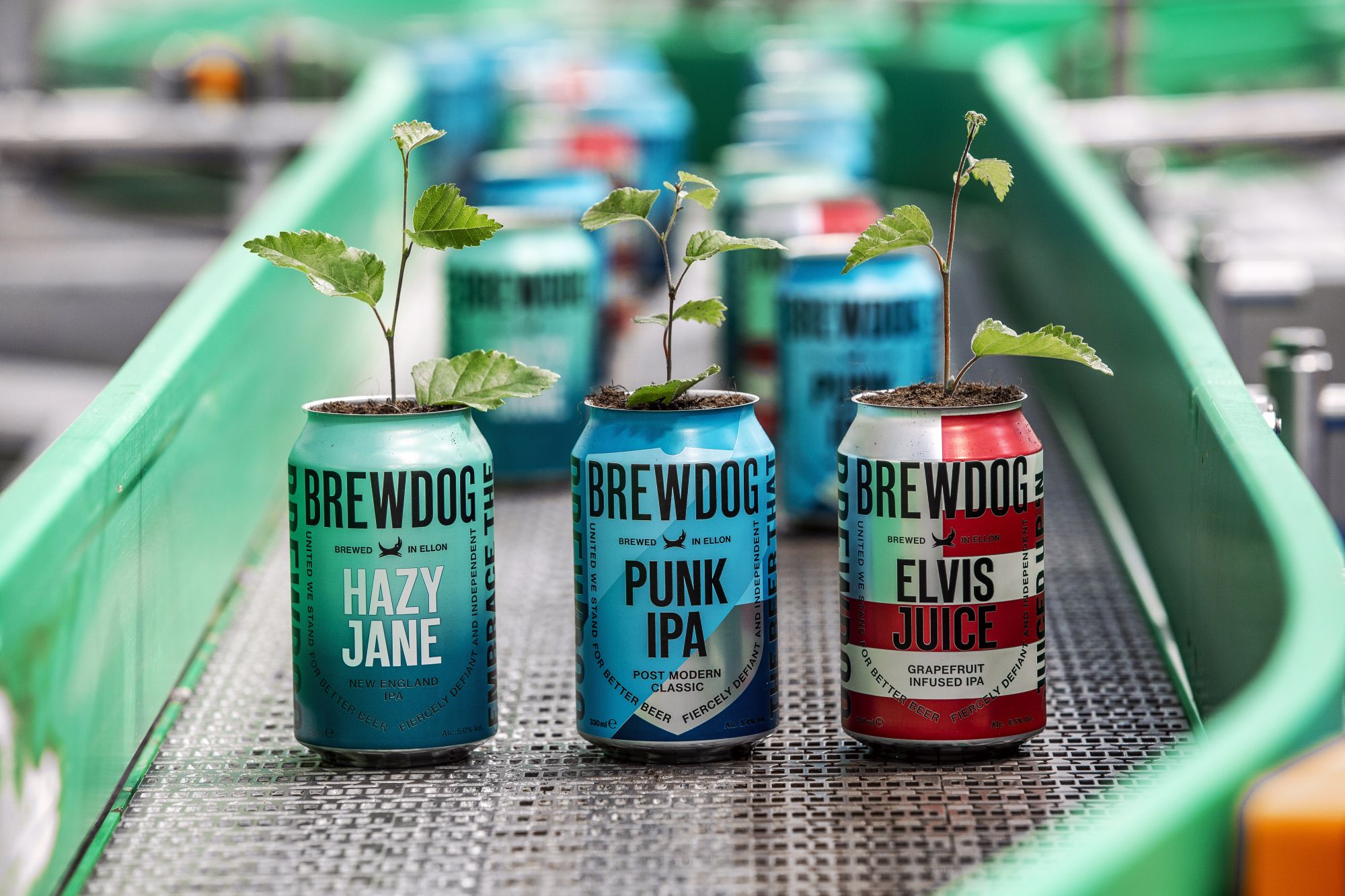 BrewDog was born in 2007 with a mission to make other people as passionate about great craft beer as we are. Fast forward to today, we now employ 1,600 people, and are one of the world's leading craft breweries with operations in over 50 countries. Our mission has also evolved to include our ambition to become the world's most sustainable beer business.

And with your help, we can do just that.
Equity for punks Tomorrow is now live. Find out more about investing by reading the prospectus here HERE
Investments can go down as well as up and invested capital is at risk. Investors should only subscribe for shares in BrewDog plc on the basis of the information contained in the Prospectus which is available from www.brewdog.com/equityforpunks. This blog is a financial promotion issued by BrewDog plc and approved by SPNV Limited (FCA No. 610217).