Equity for Punks is live! Click here to find out more about investing in BrewDog.
Five months ago our team of fermentationalists at BrewDog OverWorks released the first in their Spirit Barrel series. This new line of beers drew inspiration from time spent in wood, showcasing what can happen when sours are given time to age. That particular beer was Hocus Pocus, a 10.1% ABV Imperial Sour Stout, fermented with raspberries and cocoa nibs, and then aged for twelve months in Speyside Whisky casks. Currently it stands rated at 4.02 out of 5 on Untappd.
And it now is joined by the second in the series. Welcome to Gyronaut.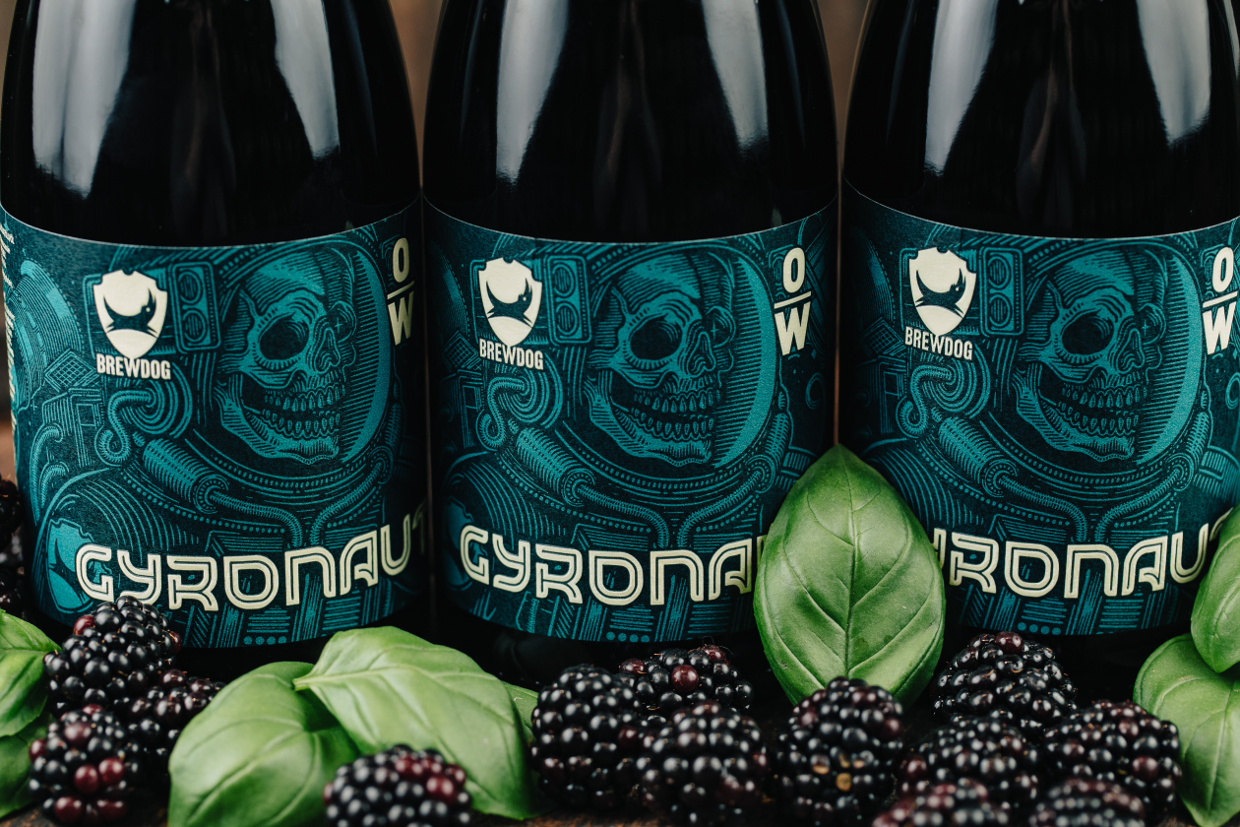 Gyronaut
You can buy Gyronaut online here
Gyronaut is a 6.0% ABV Scottish sour fermented with brambles and basil, and aged in gin barrels. In fact, the beer spent an entire twelve months locked away in freshly-emptied gin barrels, taking on all manner of flavour and aromas from the wood. Having been fermented on fresh, whole brambles (or blackberries, depending on your point of view) the beer was also infused with basil to amplify the botanical nuances from the barrel-ageing.
The result is an astonishing beer – heightened aromas from the gin-ageing are cooled by herbal notes from the earthy basil. The bright acidity from fermentation with the OverWorks house sour culture Cher Ami marry into a dry, funky quality from Brettanomyces, and a juicy, jam-like character from the brambles. All of this gives way into a piquant tartness on the finish and a hint of spirit warmth, marking the end of a beer in perfect balance.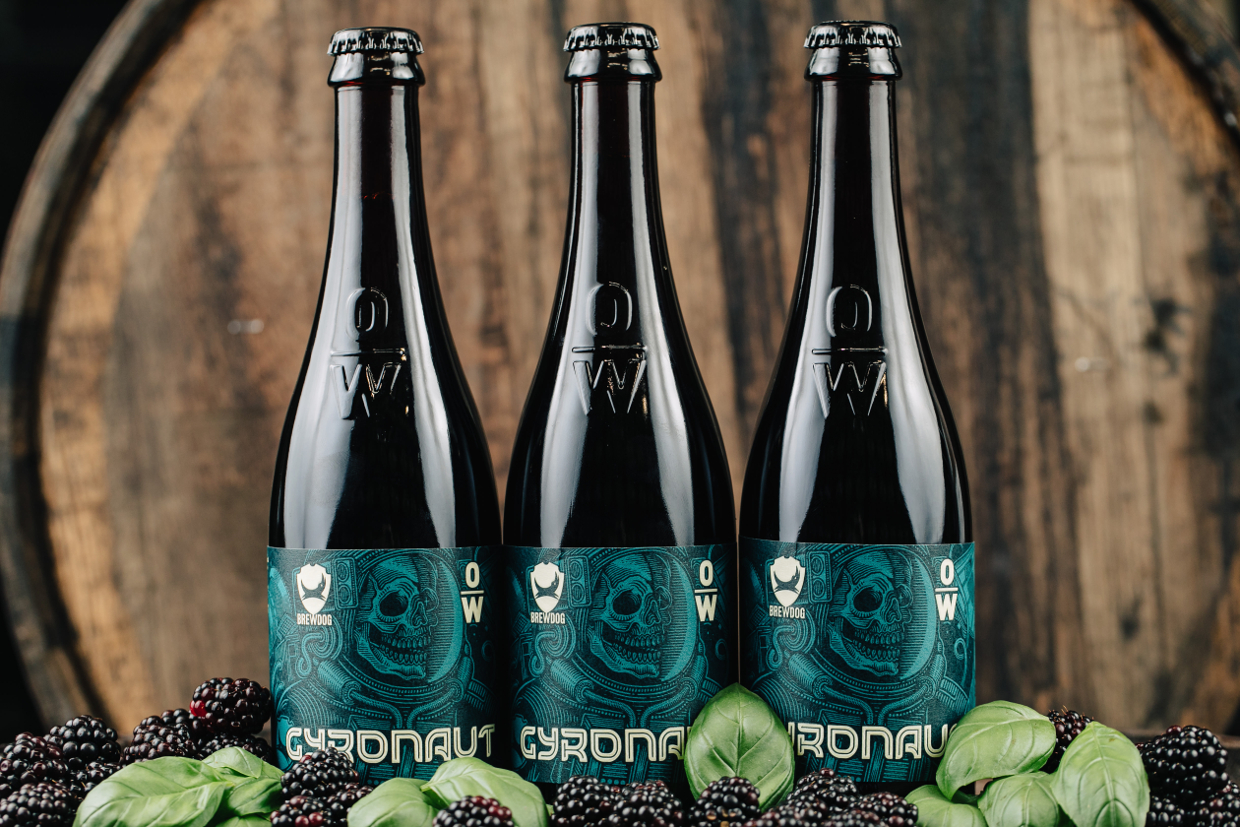 You can buy Gyronaut online here and as the beer launched on keg across our network of UK BrewDog Bars yesterday (Thursday September 26th) you should be able to find it pouring from when they open today. Plus you can pick it up in bottles to enjoy in or takeaway. The aim of the BrewDog OverWorks Spirit Barrel series is to showcase how time spent in oak can truly change a sour for the better; if you've never had a barrel-aged sour then we can promise it will be a rewarding experience.
We are also releasing an exclusive Gyronaut t-shirt in our online shop which will be available in select BrewDog Bars from today!
Richard Kilcullen and his team at BrewDog OverWorks are working white hot at the moment, and very soon Gyronaut will be followed by their new Disparate Elements range; look out for a white gooseberry sour, a hibiscus and lime sour aged in rioja barrels and a thundering Long Island Ice Tea-inspired sour blended from vodka, gin, rum, tequila and whisky barrels. Further Spirit Barrel releases will also follow…
Equity for Punks is live! Click here to find out more about investing in BrewDog.
IMPORTANT NOTICE: Investments should only be made on the basis of information in the prospectus available at www.brewdog.com/equityforpunks. The value of investments can go down as well as up and invested capital is at risk.