LAST CHANCE FOR METRO MAYHEM TICKETS!
Our first ever London beer festival takes place tomorrow, and Metro Mayhem is set to be an awesome beer-fuelled party thanks to an unbeatable line-up of 17 global craft breweries, epic live music and street food. If you live in (or near) the capital then you can pick up the last few remaining tickets here!
And if you, do you might want to get there early.
One of the first 500 people through the door will win a pair of tickets on the maiden flight of BrewDog Airlines. That's a prize worth over £2,250.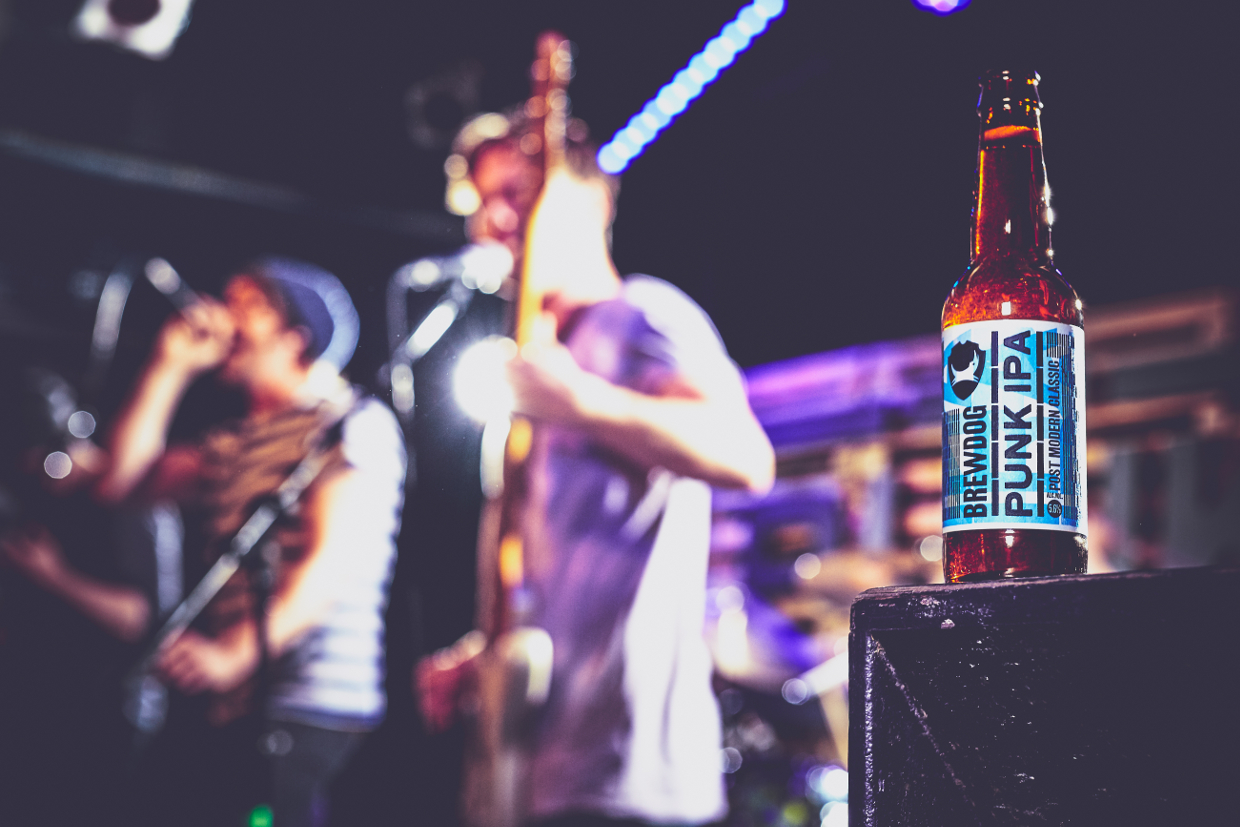 Simply turn up for when the doors open at 2pm (although you might want to get there a bit before) and if you're in the first 500 then you'll be given a raffle ticket.* Our co-founders James and Martin will be giving a speech at 3pm on the main stage and will draw the lucky winner then! Don't be in the bathroom when they draw the ticket; you could miss out on a free trip to our American brewery!
Oh, and if you don't win, everyone in the first 500 will also score a free drinks token!
Speaking of drinks, we have now uploaded the beer list to Untappd. And yes, you did see barrel-aged Radio Zombie Phone In.
So if you are heading along, check the listing for each bar at the venue and plot your first beer (and the one after). Be sure and check-in on Untappd and let us know what you're drinking! We'll have beers pouring from ourselves and these amazing breweries:-
Hill Farmstead Brewery, Siren Craft Brew, Dark Horse Brewing Co, Jolly Pumpkin, 18th Street Brewery, Bearded Iris Brewing, Fat Head's Brewery, Wylam Brewery, Arizona Wilderness Brewing Co, Wolf's Ridge Brewing, Fierce Beer, Buxton Brewery, Verdant Brewing Co, Boxcar Brewery, Neon Raptor Brewing Co, Burnt Mill Brewery, AND Dugges Bryggeri.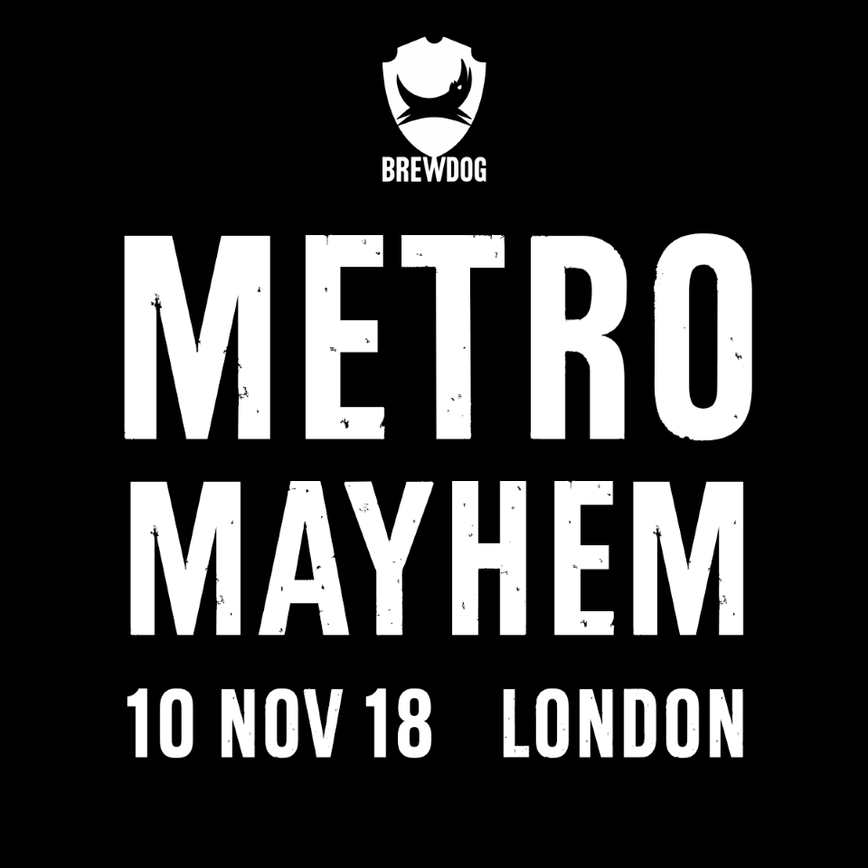 Yesterday we published a Survival Guide on how to navigate the Copper Box on the day, and also if you are in town tonight from 6pm we are running an unprecedented NINE tap takeovers and Meet the Brewer events from some of the guys joining us for Metro Mayhem (all of the American breweries and the BrewDog OverWorks). Check here for where each event is going to be tonight!
So this really is your last call for Metro Mayhem tickets.
The final thing is to hope you all enjoy the day, don't forget your ID, Equity Punks ID and (for those who have one) BrewDog Intergalactic Beer Visa as yes – there will be a Metro Mayhem Visa Stamp!
London 10 November 18. The Mayhem is Coming. Tomorrow.
*This does not include guest list or industry guests who are not entered into the raffle. Sorry!