Buckle up. Another week, another three beers launching today online on BrewDog.com and pouring from the taps of your local UK BrewDog Bar. Your weekend's drinking line-up now revolves around a 10.2% ABV Imperial Coffee Stout and a 9.5% ABV Raspberry Milkshake Double IPA. But that's not all. The BrewDog Wildcards are back. Launching today we also have the first in our returning series of small-batch, high-amplitude custom-canned releases. Look out for an unmissable Oat Cream DDH IPA.
Mail Order Martian, Ten Ton Truck Vietnamese Coffee and Pulp Patriot are pouring from our UK BrewDog Bars at 6pm tonight (Thursday 28th March).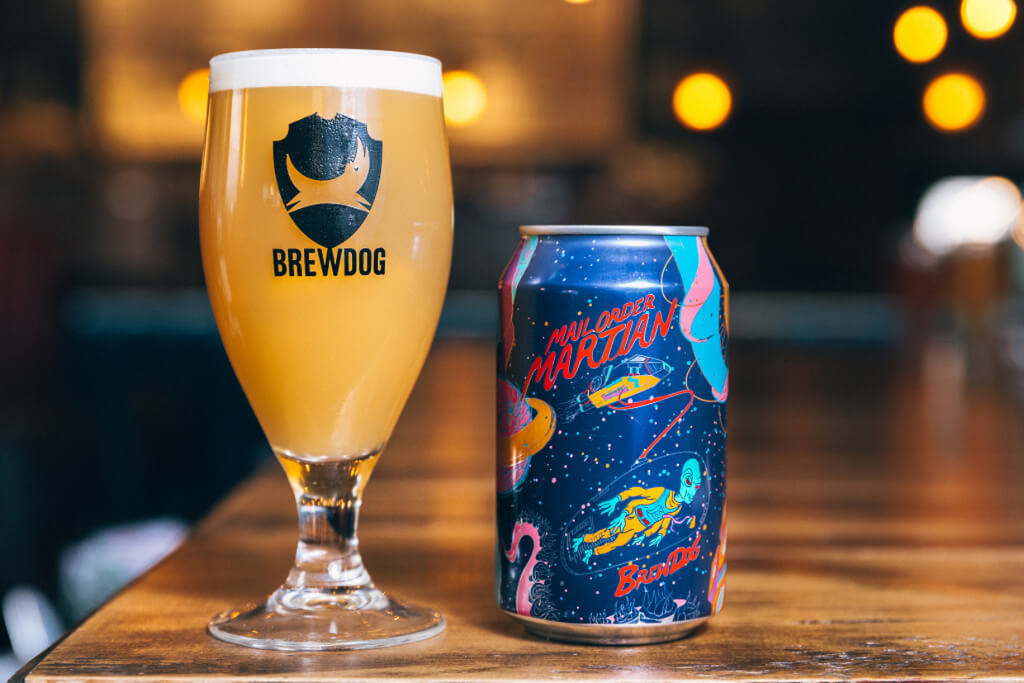 Mail Order Martian
All our beer is available to order online here.
Our Wildcard beers exist to push the boundaries. As limited-edition releases they enable our world-beating brewers to pin back their ears and go for it. For the revival of the series we have pulled out all the stops thanks to a 7.0% ABV Oat Cream Double Dry-Hop IPA. The combination of milk sugars, flaked oats and Cascade, Chinook and Ariana added in the dry-hop stage ensures this Mail Order Martian arrives at lightspeed but with a smooth touchdown.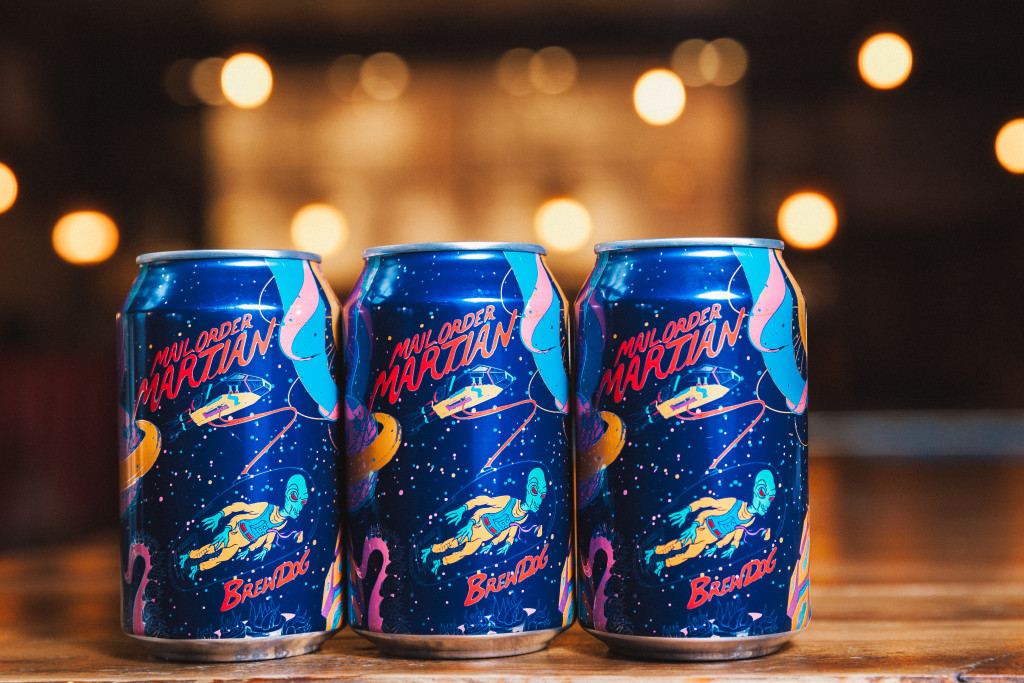 Delivering just 10 IBU this beer is juicy, moderately bitter and comes with layers of stone fruit, mixed berry, lychee and kiwi flavour. Our brewing team created this rounded, lasting backbone thanks to the judicious late-hopping regime – DDH beers are typically given twice the hops of regular IPAs – and the hazy, juice-led result is hugely refreshing and rewarding.
As ever with our BrewDog Wildcards we have worked with an amazing artist on the label – for Mail Order Martian we collaborated with the incredible London-based Sharmelan Murugiah. He created a piece so brilliant we have adapted it into a t-shirt!
Mail Order Martian is available online now, and will be pouring on draft tonight from 6pm in our UK BrewDog Bars.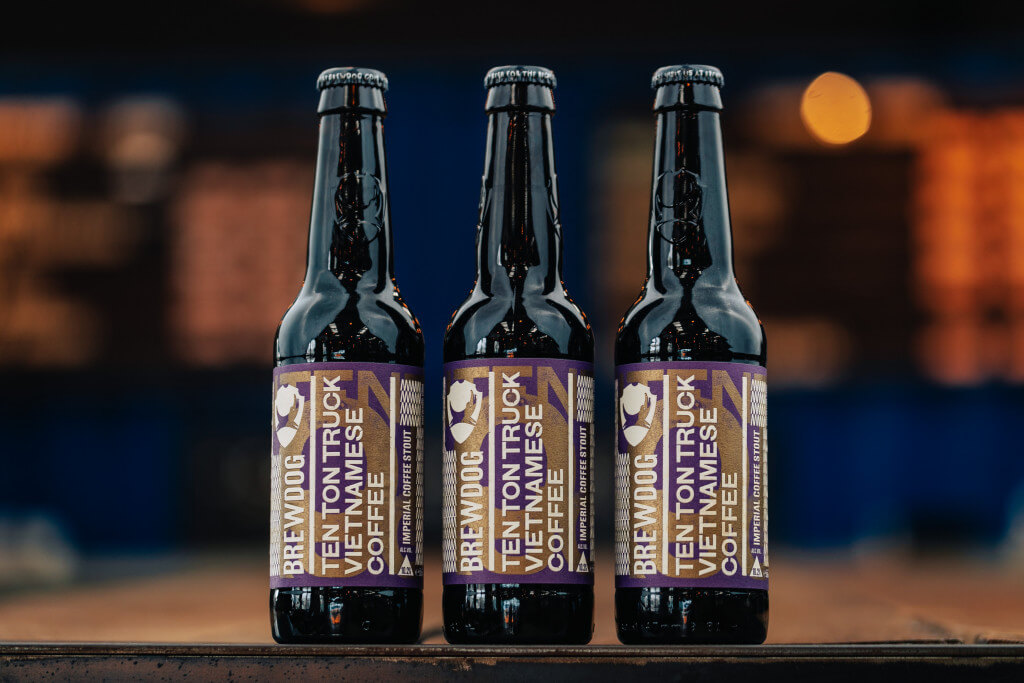 Ten Ton Truck Vietnamese Coffee
All our beer is available online.
Also arriving today, one of our most popular Fanzine releases has hit the fast lane. The big rig is back. We have added Demerara Sugar, Vanilla and Vietnamese Coffee to Ten Ton Truck, and the results are incredible. Rolling in at 10.2% ABV this supercharged Russian Imperial Stout yields a huge flavour of intense espresso, notes of sweet vanilla, bitter chocolate and a finish layered with woodsmoke, roasted malt and freshly-brewed coffee. If you have been lucky enough to flag down a previous version, this newly arriving Ten Ton Truck will take you forward like never before.
Ten Ton Truck Vietnamese Coffee is available online now, and will be pouring on draft tonight from 6pm in our UK BrewDog Bars.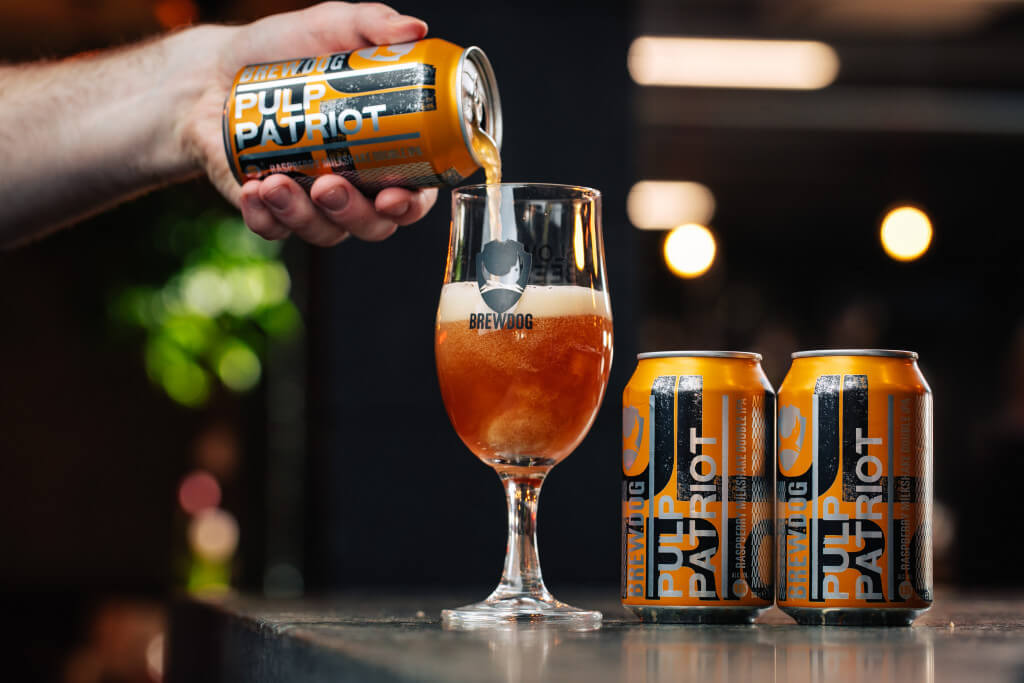 Pulp Patriot
You can buy our beers right here.
Finally – as if the above two beers weren't enough – we have the completion of this epic trio in the form of the returning Pulp Patriot. We invite you to pledge allegiance to our latest High Octane release; a powerhouse US Double IPA that packs enough raspberry flavour to raise any flag. 9.5% ABV and brewed with pale malt, wheat and flaked oats the stars of this beer are fourfold. Ahtanum, Citra, Simcoe, Raspberry. The combination gives a profile of intense stewed berry fruit, citrus to balance out the jam-like sweetness and rich, lasting fruit flavour. This one is immense.
Pulp Patriot is available online now, and will be pouring on draft tonight from 6pm in our UK BrewDog Bars.
These beers are all incredible and are ready to rock right now. But that's not all – as you probably know our #PunkAGM is arriving on the 6th and 7th of April so check back next week for more incredible new and returning beers released before, during and after our Annual General Mayhem. Why would you want it any other way?