Another week, another re-up of craft beer arriving online and inside our BrewDog Bars for your enjoyment, just in time for the weekend. For this week we have the re-emergence of a beer that is perfect for accompanying the last rays of sunshine, or the first cooling autumnal evenings, as befits a seasonal release. Following in the footsteps of Hop Rocker and Instamatic we have our third Seasonal for 2019 – and it's the return of an old favourite.
Cybernaut is back.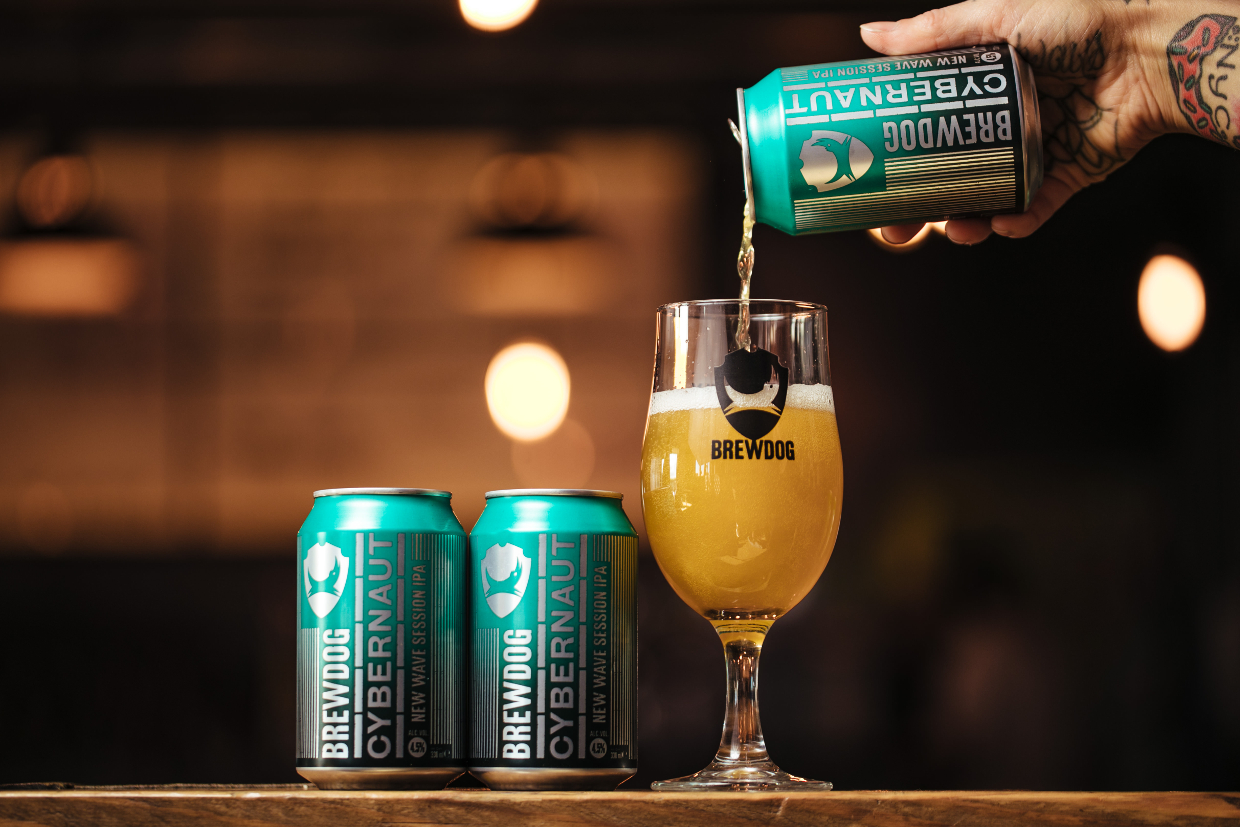 Cybernaut
You can buy Cybernaut online in 4x330ml cans here
Cybernaut is a new wave New England session IPA that we first released last year, on the back of the warmest summer ever. Punching in at 4.5% ABV and 20 IBUs it returns, set for the perfect soft rewarding bitterness associated with the style. Kettle hopped with Chinook and then again in the whirlpool – joined by Simcoe and Amarillo – we then dry-hopped Cybernaut with all three plus a judicious dose of Mosaic.
This hop profile set against a backdrop of Pale Malt, Wheat and Oats gives the beer a juicy, tropical flavour and rounded mouthfeel, even at the session-strength ABV. This beer is all about equilibrium, with the stone-fruit elements working in perfect harmony with the grassy, pine-led hop aroma. The take home message from Cybernaut, however, lies with the smooth, juicy mango, peach and apricot flavours. The perfect refresher for any time of year.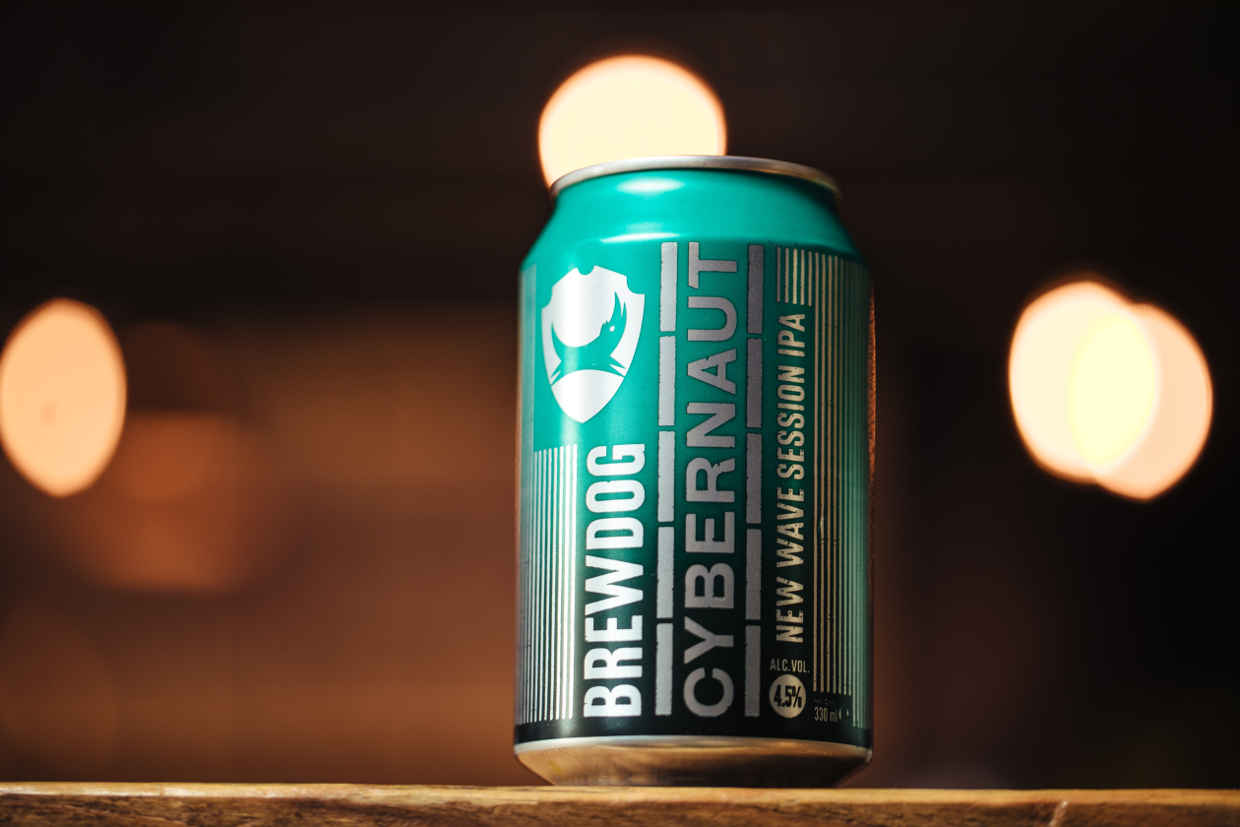 In short, Cybernaut is the ideal way to move into the latter stages of 2019 as it is a perfect way to remind you of summer, embrace the upcoming autumn rays or just kick back with and enjoy at home or in our bars. You can buy it online right now and the beer will be released at 6pm today, Thursday 15th August across our UK BrewDog Bars.
Leave your tasting notes online by tagging @BrewDog on social media, and let us know what styles you'd like to see from our four 2020 seasonal brews!