Equity for Punks is live! Click here to find out more about investing in BrewDog.
Collaboration is the lifeblood of any brewery, giving you not just a new beer but a whole new outlook on your craft. Recently we partnered with one of the very best – Evil Twin – on a special project that spanned both sides of the Atlantic. Proudly brewed and canned in our Columbus Ohio brewery, our collaborative Nitro Imperial Vietnamese Coffee Stout is out now.
And with already only limited stock available, you'll have to be quick to catch the Roaster Coaster.
Roaster Coaster
You can buy Roaster Coaster online here.
A 9.0% ABV imperial coffee stout brewed with seven different malts, this is an incredibly decadent dark beer led from the baseline. Chocolate, coffee and vanilla rise from the aroma, alongside roasted nutty notes and malt-derived bitterness. Kettle-hopped with Chinook for an additional offset to the rich, creamy oats and wheat, this is a balanced, complementary beer lifted by the power of Nitro.
We decided to brew this beer in Columbus for two reasons; firstly our new Nitro canning line there epically showcases this dispense method in our imperial stout. Secondly, it seemed hugely appropriate given both ourselves and Evil Twin have found new homes in the USA. Founded in Copenhagen, Evil Twin recently opened a 15-barrel brewery and taproom/beer garden in New York.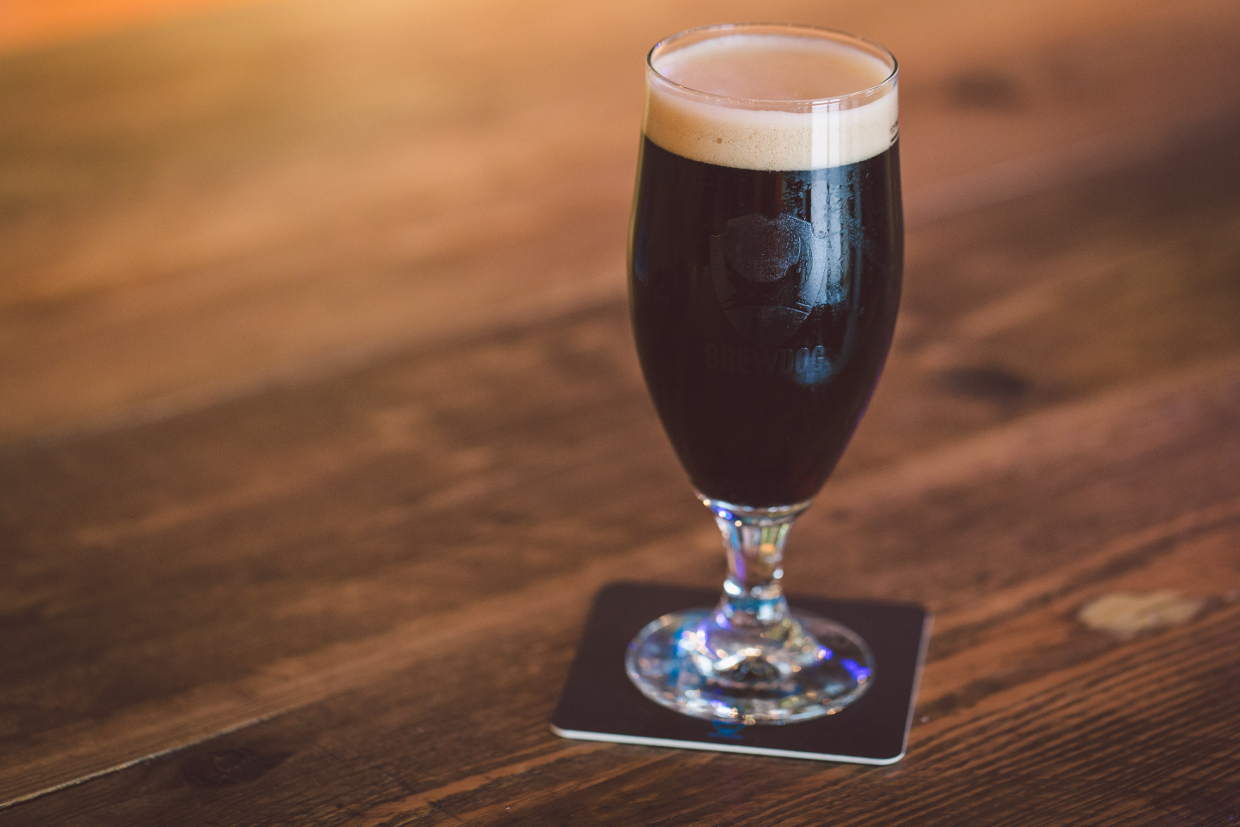 As a brewery, they need no introduction. Founder Jeppe Jarnit-Bjergsø and his wife (and partner in the brewery) Maria continually push themselves forward and challenge preconceptions of what beer is and should be about. And we love it. Joining forces with them was an incredible experience and one that has resulted in this supersonically-smooth transatlantic partnership.
Roaster Coaster is online now, in limited quantities, from our online shop at brewdog.com.
Equity for Punks is live! Click here to find out more about investing in BrewDog.
IMPORTANT NOTICE: Investments should only be made on the basis of information in the prospectus available at www.brewdog.com/equityforpunks. The value of investments can go down as well as up and invested capital is at risk.